After a delay of several months, the Korean film titled Space Sweepers has finally been officially released on the Netflix streaming platform on February 5, 2021. The film is directed by Jo Sung Hee and features an appearance. starring Song Joong Ki, Kim Tae Ri, Jin Sun Kyu and Yoo Hae The Genie presents a computer-graphical effect that is said to be comparable to a Hollywood blockbuster. Without delay, Salenhanh Movie Review saw it for itself as soon as it was released on Netflix. This is my review of the movie Space Sweepers!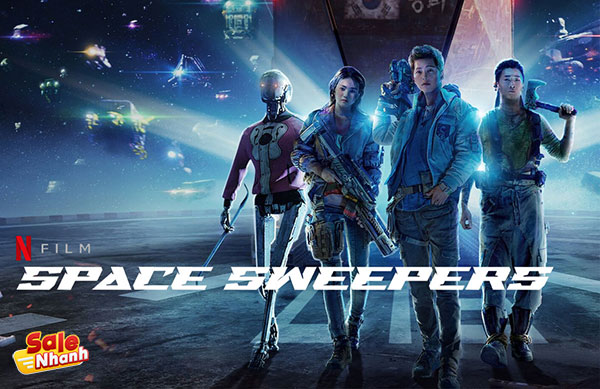 Space Sweepers movie synopsis
Space Sweepers is about a group of space cleaners, which are Kim Tae Ho (Song Joong Ki), Jang Hyun Suk or Captain Jang (Kim Tae Ri), Tiger Park (Jin Sun Kyu) and robot Bubs (Yoo Hae Jin). ). Using a plane called Victory, they work to collect damaged planes and satellites that become space junk in order to survive.
Set in 2092, Earth is no longer habitable so people try to build a new civilization in space, namely Mars. However, the UTS Space Guards, who have developed a new world, are looking for a robot in the form of a human child named Dorothy. This robot is called a dangerous ticking time bomb and threatens the safety of human civilization.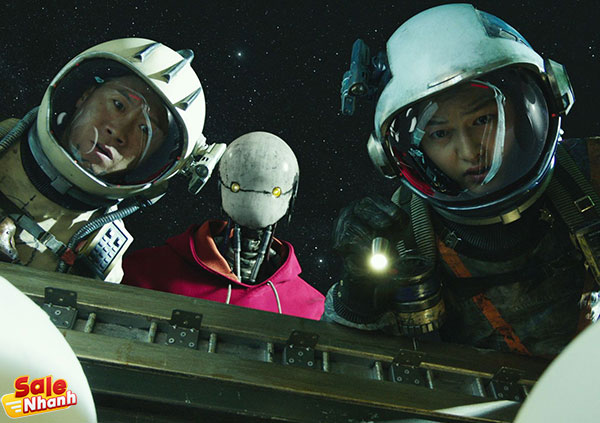 Captain Jang's team, who initially saw Dorothy being sold for a high price, turned out to be aware of the fact that he was not a ticking time bomb as UTS claimed.
The movie Space Sweepers from Korea
Expected to be Korea's first space-themed blockbuster, Space Sweepers has been planned since 2009 by director Jo Sung Hee. To make this sci-fi genre film, Jo Sung Hee personally gathered various knowledge about space junk through her friends.
Although frequently introduced by Hollywood, the theme of outer space is still a new thing in the Korean film industry. The director and production team rely solely on the creativity and technology of their own country to create special effects, such as space conditions, the earth on the verge of extinction, to the scene. war using spaceships.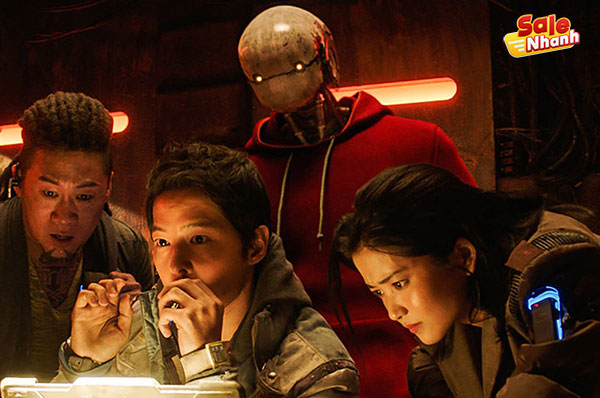 In fact, the robot Bubs in this movie is made with motion capture technology. FYI, 'motion capture' is commonly used in the Hollywood film industry, such as actor Andy Serkis playing Gollum in The Lord of the Rings and Sam Worthington as Jake Sully in Avatar. Yoo Hae Jin also became the first actor in Korea to successfully portray the robot character Bubs with motion capture technology and voice acting.
Ever since Song Joong Ki and Kim Tae Ri were confirmed to star in this drama, I can't wait to see them both as they are both my favorite actors. Song Joong Ki and Kim Tae Ri are known to be quite picky about drama and movie projects, so their acting is highly anticipated. Even watching the trailer, I was stunned, it turns out that Korea can make movies like Hollywood!
My wait also paid off when I watched Space Sweepers, the film that portrays the beauty of outer space so realistically. The war scene between Victory and the UTS Space Guard reminds me a bit of the old-school game Space Impact on Nokia mobile phones.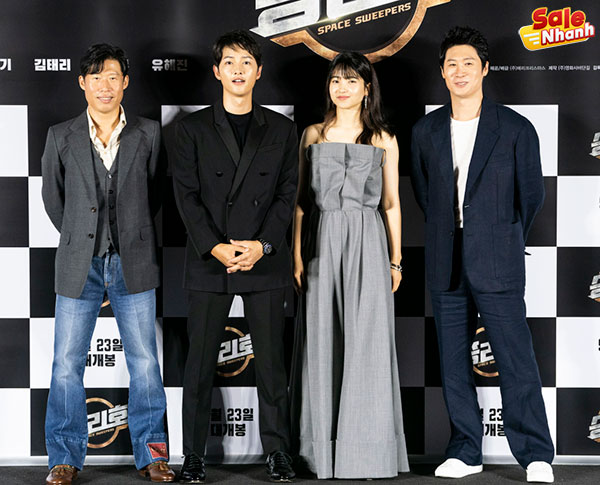 Regarding the acting of Song Joong Ki, Kim Tae Ri, Jin Sun Kyu and Yoo Hae Jin, there is of course no doubt because they are among the top experienced actors. Plus the participation of child actress Park Ye Rin as Dorothy. Even thanks to this child actor's performance, I personally feel sorry to see such a cute child as Dorothy become the target of the UTS Space Guard's killing.
I think that's also the difference between Korean movies and Hollywood movies. Korean films always show the human side in seemingly simple stories but bring deep wounds to the audience. Spoiler a bit, this movie has a happy ending. However, I just feel less satisfied with an ending like this.
Honestly, I was expecting a more dramatic ending, like when Bruce Willis sacrifices himself to save Earth from an asteroid in Armageddon or when Matthew McConaughey returns to the wormhole looking for a mate. My friend is stranded on another planet in the movie Interstellar.
Even so, I think Space Sweepers is a must-see, especially for those of you who enjoy the sci-fi genre.
Salenhanh – Product review blog
Address: 115 Nguyen Van Qua, Tan Hung Thuan Ward, District 12, Ho Chi Minh City
Website: https://salenhanh.com/en
Mail: Salenhanh.com@gmail.com
#salenhanh #Reviewsalenhanh