At the end of 2020, Disney and Pixar rekindled their partnership by releasing an entertaining animated film suitable for the whole family to enjoy, Soul. Belonging to the genre of fantasy, comedy and drama, the film Soul by directors Kemp Powers and Pete Docter is considered one of the best and most meaningful animated films to be released to audiences in 2020. Come on. Review Salenhanh evaluate the content of the movie Soul: Magical Life through the following article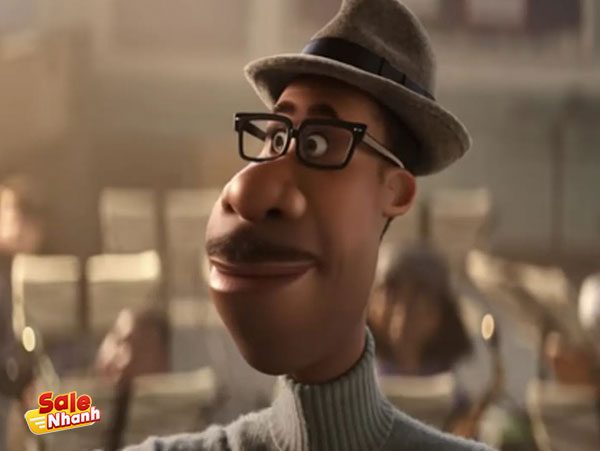 Synopsis of the movie Soul: Magical Life
Soul tells the story of a man named Joe Gardner (Jamie Foxx) who is a jazz musician. His love for music stems from his father who is also a famous jazz musician. As a musician, it can be said that Joe has a job that matches his interests, which is working as a music teacher in middle school.
Strangely, he still feels unsatisfied with what he has achieved. Until one day, Joe received an offer to become a permanent member of a famous band in his city and he felt that he had succeeded in achieving his goals in life. Unfortunately on that happy day, he had an accident and fell into a coma.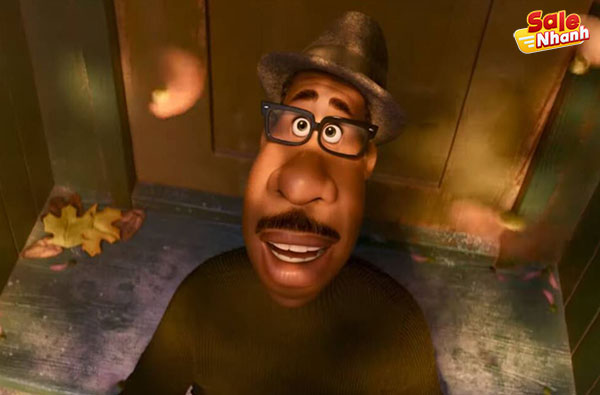 During his coma, his soul went to the afterlife and prepared to be called the Almighty. Joe, who was desperate and didn't want to leave the world in his happy time, decided to exit that world and enter the world before birth. There, he disguised himself as a mentor to spirits to help them achieve their aspirations and find their talents before 'coming down to earth'.
Joe is also assigned to train a spirit named Twenty Two (Tina Fey) who has been in that world for thousands of years and has yet to find his final talent and has absolutely no intention of leaving. spirit world.
Twenty Two also decided to help Joe get back into his body. Joe is also invited to a secret place where a lot of lost souls are trying to find their identities. There they meet Moonwind (Graham Norton), who is willing to help Joe return to his body. When he found himself sprawled in the hospital, Joe rushed to his brother's side. However, something unexpected happened, because at the same time, Twenty Two jumped in and their souls were swapped by a cat….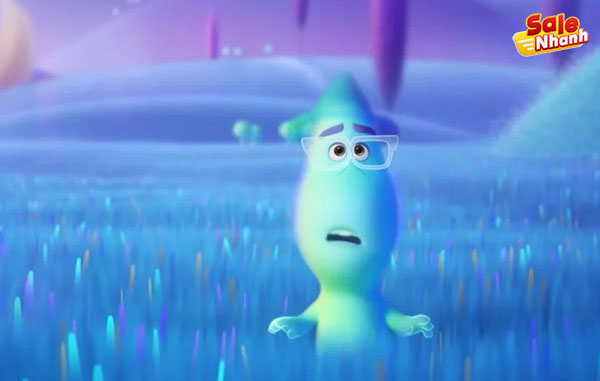 The first Pixar film to feature an African-American in a lead role
One thing that caught the eye of Salenhat was that for the first time, Pixar cast an African-American as the first main character in their film. Black actor and musician, Jamie Foxx, is credited with voicing Joe Gardner, so that Joe's character's sound really fits. In addition to Jami Foxx, other actors who also voiced in this film are Tina Fey, Graham Norton, Rachel House, Alice Braga, Richard Ayoade and Phylicia Rashad.
The value of life is fully summed up in SOUL
The life story of Joe Gardner in the movie Soul can describe the situation in which a person, especially an adult, may be actively pursuing their dreams. People are so focused and busy, it often makes us forget about the people around us.
While in the body of a cat, Joe realizes that life isn't all he's been after. Likewise, when Twenty Two is in Joe's body, he begins to discover one of his talents that he himself had not been able to find for a long time.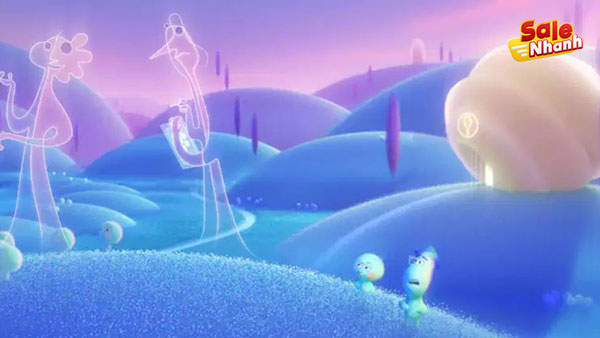 Before watching this movie, I saw that some friends on social media gave positive reviews and received high enough reviews to attract anyone, even children or adults, to enjoy. when I saw the critics' comments about the movie SOUL and it was amazing, the movie really gave admin Salenhanh a rather interesting perspective on life. A classic Disney movie that always has deep meaning in every shot, Soul taught me not to focus on just one thing we want to achieve.
Indeed, having dreams is a good thing and a positive thing. But sometimes, when we are so focused on achieving it, we can forget about the people around us. As a result, we cannot enjoy every moment that we live. Not only is Joe Gardner's story inspiring, Twenty Two's quest to find his true self also teaches me to listen to my little heart rather than the negative thoughts that frequently haunt him.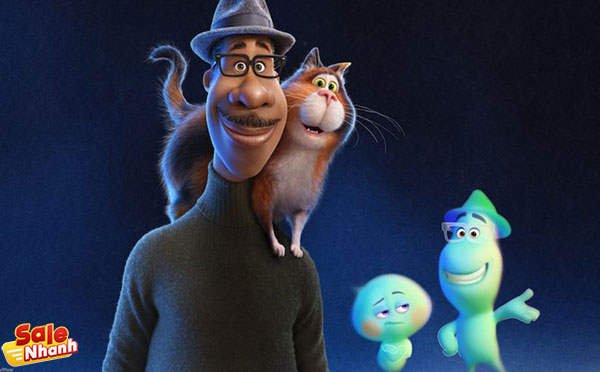 In terms of animation, I see Disney and Pixar have come a long way, as their images and movements look smoother, more realistic. In my opinion, children may like Soul because of its good visuals and animation, and adults because of the meaning behind this movie. Review movie Salenhanh