Pokémon Mystery Dungeon: Rescue Team DX is here, and although this game is technically a remake of Pokémon Mystery Dungeon: Red Rescue Team for Gameboy Advance and Pokémon Mystery Dungeon: Blue Rescue Team for Nintendo DS, there's a lot of new in Pokémon Mystery Dungeon: Rescue Team DX.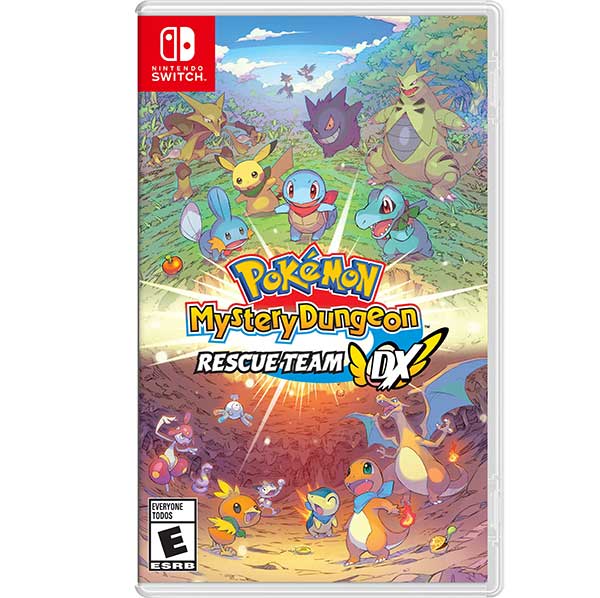 Review Pokemon Mystery Dungeon game
Quests often involve dashing into randomly generated dungeons to find items and save lost Pokémon. It's a simple concept that makes DX Rescue Team a perfect game to entertain after stressful hours of study and work.
Trailer Pokemon Mystery Dungeon Rescue Team DX
GamePlay Pokemon Rescue Team DX
If you play Pokemon Mystery Dungeon Rescue Team DX, you will realize how strange this game really is. You play as a human – albeit in a Pokemon's body – living in a small village with other Pokemon and seemingly no humans anywhere. As a newborn Pokemon, your goal is to choose a partner and form your own rescue team, entering randomly generated dungeons to save Pokemon that have been trapped in dangerous locations like Silent Chasm. and Frosty Forest.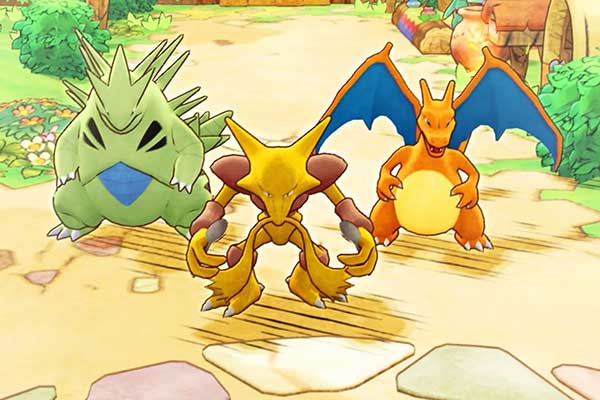 DX World Rescue Team as a child. Every day in the game, you'll spend some time circling a small village to take on new quests, practice in the dojo, obtain or store items, and otherwise prepare stew. Quests will take you into a max level dungeon where you defeat hostile Pokémon and get items. Battles are turn-based jobs where you fire off moves with the push of a button. Occasionally, a Pokémon you just kicked out will decide if it wants to join your team or not for some reason.
You can meet and recruit Pokémon in a dungeon adventure in their world! Build a rescue team to take on mysterious dungeons, shift, and strategically plan your moves as you venture to make the Pokémon world a safer place and uncover true purpose your on the go.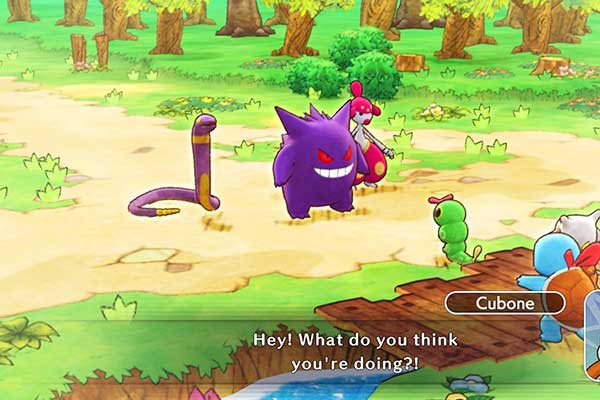 As you recruit Pokémon, these trusty teammates will need a place to stay, so build camps to build, manage, and strengthen your Pokémon friends. Think hard about who's right for the job and how to approach each mysterious dungeon as you prepare a rescue team. You'll move a single square at a time, or use Auto mode to increase your movement speed until you engage in other Pokémon battles, but don't forget the Pokémon's strengths and weaknesses! This version adds stunning watercolor inspired graphics, and much more! Feel free to be a Pokémon, there's a lot to do.
There are a number of facilities that provide your Pokemon with some treatment facilities, a health system when you spend too much time fighting, causing the Pokemon's health to be depleted, in addition, you also need to feed them. This feature carries a main task of… keeping you always wandering around the cities.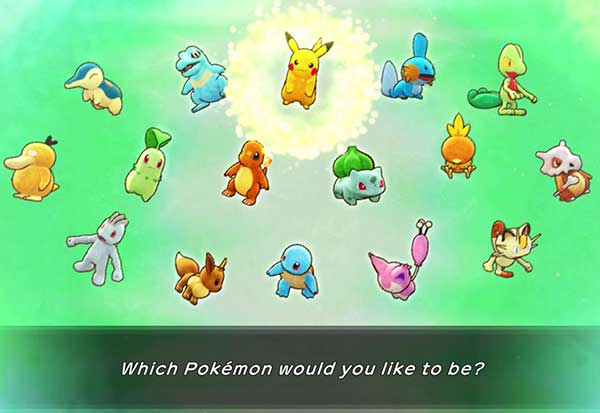 If you want everything to be convenient and save time, of course you have to prepare items for your trip. That way there won't be a need to return to the city too often. Maximize your task completion time.
In the Game Boy Advance games, players fight by choosing their attacks from the menu, carefully planning each action as in a normal Pokémon battle. However, the gameplay of this game is considered too simple when the player only needs to perform the strongest attacks to help you quickly win the victory without spending too much time.
Despite its dull gameplay, Rescue Team DX is a vibrant adventure loved by many pokemon fans. The Game Boy Advance's vignettes are replaced by a pleasing hand-drawn style, heard from Kirby's Dreamland 3. It's a relaxing look that makes the world of Pokémon feel colorful and engaging.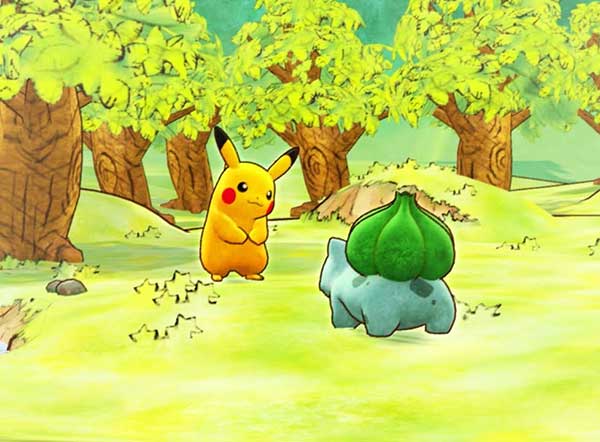 With no humans in sight, the creatures have a chance to show off their individuality thanks to playful dialogue. Rooster Alakazams, mischievous Gengar, and wise Wiscash populate the game's world, making the Pokémon feel more distinct and less like a battle pet.
Some FAQs with Pokemon Mystery Dungeon: Rescue Team DX
Can you Mega Evolve?
The short answer is, yes, you can Mega Evolve in this remake. As a remake, it includes features and even Pokemon that weren't present in the original games. Mega Evolution, introduced in Pokemon X & Y, is also here for Pokemon that already have a form.
How to evolve Mega
To Mega Evolve in Pokemon Mystery Dungeon: Rescue Team DX, you'll need to complete the main questline. To Mega Evolve you need Empowerment Seeds, however we didn't find any until beating the game. Although, it is possible that you can find some sooner, it is extremely rare.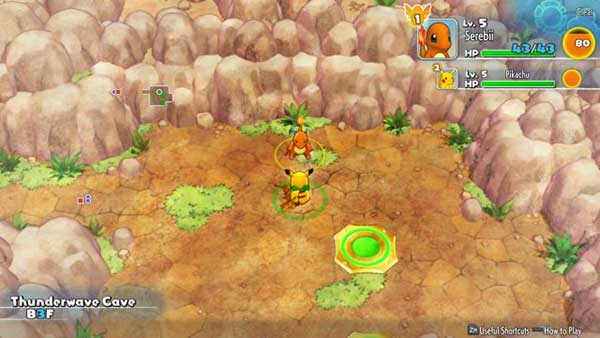 Empowerment Seeds are random drops inside dungeons and sometimes quest rewards.
The Empowerment Seed will show up in your inventory with other seeds like Reviver Seeds, Explosive Seeds etc. It can be easy to miss, so always pay attention to what seeds you have.
If you use the Empowerment Seed on a Pokemon that doesn't have Mega Evolution, it will just stay "Awakened" with better stats. However, if you use it on someone like Charizard, you will suddenly have a Mega Evolved Pokemon.
Mega Evolutions will last not only for the floor you're on, but for the rest of the dungeon, so be sure to use them at the right time as they're not the easiest to find. Your best bet is to buy one in the store when it becomes available there, or find it in the dungeons after the tough game.
Salenhanh – Product review blog
Address: 115 Nguyen Van Qua, Tan Hung Thuan Ward, District 12, Ho Chi Minh City
Website: https://salenhanh.com/en
Mail: Salenhanh.com@gmail.com
#salenhanh #Reviewsalenhanh