With the success that Pee Nak 1 has achieved last year when bringing viewers a movie full of interesting horror details with bold Thai film, this year the sequel to the film Pee Nak 2 will continue to be released in theaters on July 3, promising to bring viewers interesting, creepy but equally funny details.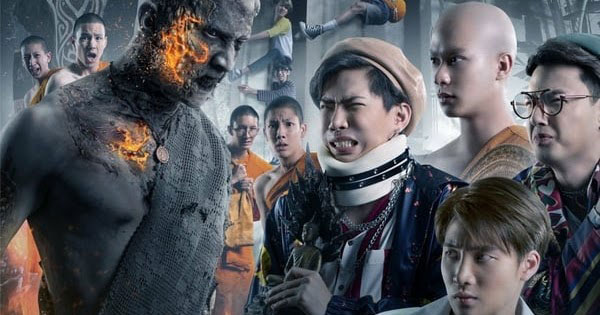 Pee Nak 2 movie review
Continuing the story of part 1, when Monk Nong, Monk First and Monk Balloon completed their mission to bring peace to Thamma Nakanimitr temple when they defeated the ghost of Nak Nont. Everything seemed to have been calm, but no, in this part 2, the two monks, Balloon (Witthawat Rattanaboonbaramee) and First (Bhuripat Vejvongsatechavat) decided to return to the world because they could not stand the monastic life. However, they soon have to return to the temple because of their comical near-death experiences, only to find that they have been cursed by an ancient curse that all monks are not allowed to return to the world.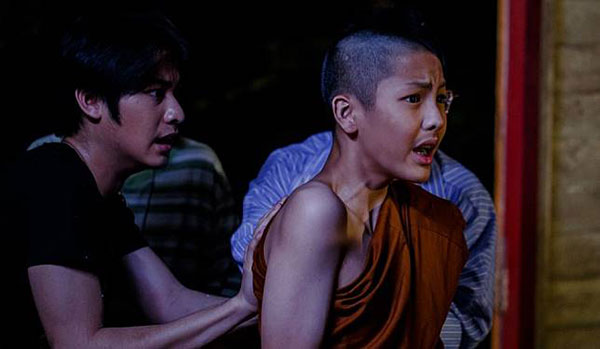 Not only are there two extremely disruptive 3rd sex characters, Balloon and First, in the movie we also meet a new character with a handsome appearance and a 6-pack body that you will definitely feel ". That character is Toh, a Korean who has good looks but is chased by bad luck. Because he wanted his son to be famous, his mother swore that he would be ordained if Toh was famous, if he did not, his mother would not let him return to Korea and then all the troubles from here begins. Toh had to fulfill his vow of ordination at the very place where anyone who was ordained would encounter an irreversible curse.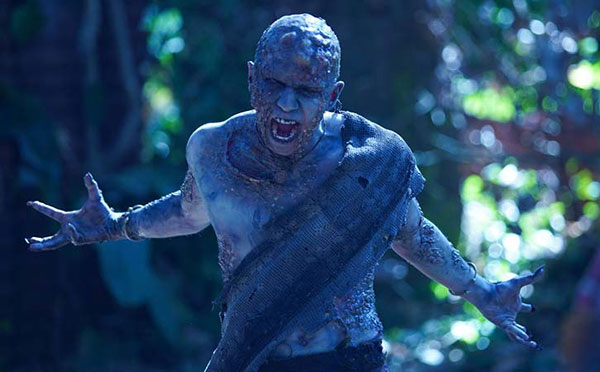 To get rid of this curse, Balloon, First, Toh and their new temple friends decided to learn about the secrets of the curse and find a way to break it. The film not only gives viewers horror moments but also has to laugh off the chair with 2 extremely muddy characters in the film. bring viewers relaxing moments with friends and relatives.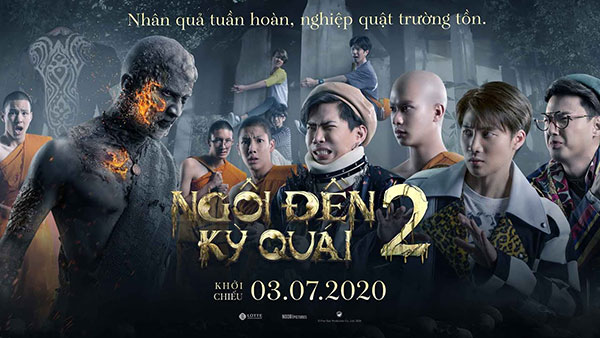 The film not only owns a good plot, but also has a quality young cast, beautiful scenes that are both scary and funny, making viewers constantly experience feelings of both joy and fear, as well as tension and suspense. Follow the character to discover the mystery while holding his stomach laughing with muddy sayings and actions in the movie. However, if you are a pretty serious person and do not like over-acting actions like salenhanh , the film is a bit faded, the content of the movie seems to be quite monotonous with the content not creating a clear storyline. sharp, the actors trying to create laughter with difficult hole plays sometimes make the situation a bit pale.
The fact that the curse from the previous life to this life was resolved with just a few emotional conversations between the ghost and the embodiment of the master also made a horror movie lover like me a bit "bewildered". However, in general, the film still does a good job of providing nearly 2 hours of relaxation, laughter and light scares.
Salenhanh – Product review blog
Address: 115 Nguyen Van Qua, Tan Hung Thuan Ward, District 12, Ho Chi Minh City
Website: https://salenhanh.com
Mail: Salenhanh.com@gmail.com
#salenhanh #Reviewsalenhanh