Outback 2020 is a survival horror film about the adventures of an American couple stranded in a desolate desert during a trip.
This is the debut work of director Mike Green and co-writer Brien Kelly, which will be released in theaters on July 24, promising to bring viewers a dramatic, dangerous and more dramatic story. Moreover, the script of the film is said to be based on a true story. Quite interesting, isn't it! Without wasting any more time, let's Salenhanh learn briefly about the content of the movie to see if Outback 2020 is really attractive!
Trailer of the movie Deadly Travel
Outback movie content
The film is a story revolving around two characters Wade (Taylor Wiese) and Lisa (Lauren Lofberg) on ​​a trip to Australia. However, our two main characters were put in a very awkward situation when Wade actively proposed to Lisa on the flight but was rejected.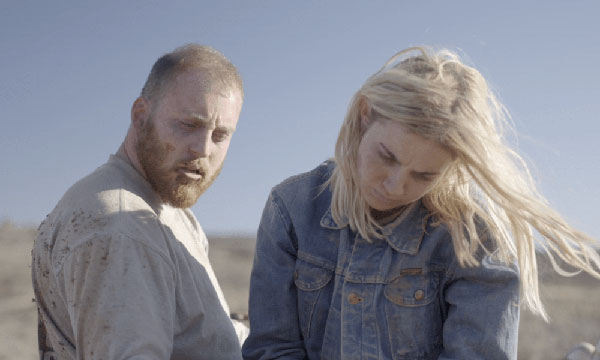 Wade is upset about Lisa's rejection of his marriage proposal, but Lisa explains why she doesn't want to get married yet and convinces him to forget what just happened and enjoy their vacation together. surname . The two decide to rent a car and plan to drive through Australia. Their first stop is the clear blue beach, where Wade is immediately stabbed in the leg by a jellyfish, it seems that bad luck has not yet spared Wade right after being rejected emotionally. Followed by the GPS system on the rental car, Wade and Lisa end up lost on a dirt road in the backcountry.
The two decided to leave the car behind and go over a mountainside to seek help, but this turned out to be a terrible idea because the jellyfish sting was causing Wade a lot of pain and making moving very difficult. difficult while the road seems to be farther than they intended. Instead of turning around before dark, they kept walking and eventually lost track of their car and then they were stranded in remote land, lacking food and water. Worse still, this remote land in Australia is also home to many dangerous animals such as snakes, scorpions, ants… The hot and cold weather day and night also gradually erodes the will and health of the people. All 2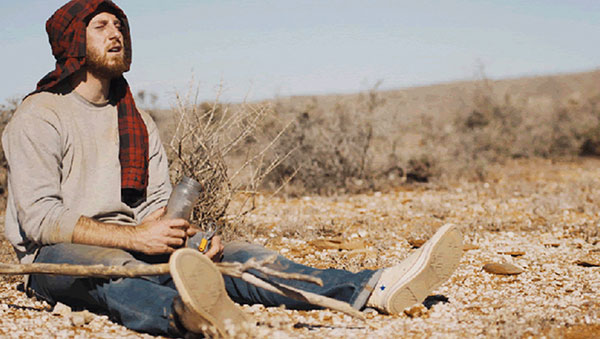 Things did not stop there, Lisa was bitten by a scorpion that made her unconscious. The next morning, the unlucky god Wade was completely unaware of what happened to Lisa but could not wake Lisa up. Panicked, Wade decides to leave Lisa behind and go find help on her own and every decision they make in this harsh land are vital decisions for both of them. Wade and Lisa will have to struggle. fighting in the harshest environment to save his own life. So can they escape this deadly tour? Will Wade and Lisa survive? Please go to the cinema to find yourself the most accurate answer to the ending of the deadly travel movie
Outback (Outback) Review
In general, the film gives viewers a good feeling about the feeling of empathy and discomfort along with the characters when constantly facing harsh situations of nature. awkward situation when the household has to drink their own urine to save life from the hand of death, chills at the sound of cold dogs while hunger makes them both ready to taste the plants.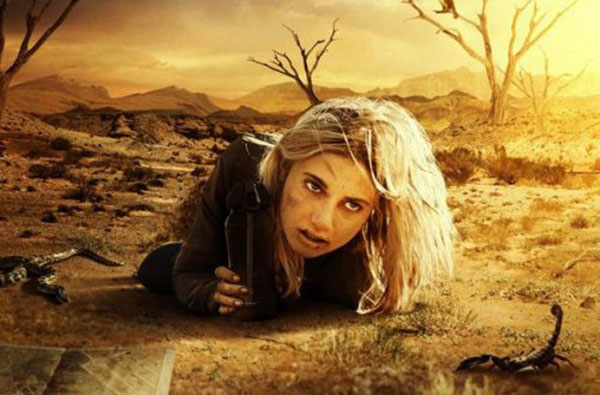 However, I really wonder if this is really based on a true story when the main characters make too many confusing decisions. Wade's somewhat "dumb" decisions make the audience unable to sympathize with them because everything they both encounter is self-inflicted.
In addition, with the dull desert space that makes the movie pace quite slow, the encounters and adventures are also somewhat less scary, causing a bit of sleepiness, making me not really satisfied with the emotions that the film brings. .
Salenhanh – Product review blog
Address: 115 Nguyen Van Qua, Tan Hung Thuan Ward, District 12, Ho Chi Minh City
Website: https://salenhanh.com/en
Mail: Salenhanh.com@gmail.com
#salenhanh #Reviewsalenhanh