The home is seen as a place that evokes feelings of peace and warmth. A place to bring members together after a tiring day of studying and working. However, when a stranger steps into this private boundary and gradually disrupts the peace and comfort of your family, what do you do?
The movie Intruder (Intruder 2020) directed and written by Sohn Won-pyeong revolves around the character's psychology, wonderfully portrays the image of a family having conflicts because of the appearance of one person. another, who claimed to be a member of this family went missing 25 years ago. At the same time, the film also gives viewers very good messages about family, trust and invisible pressures in life that sometimes sitting together, listening to the thoughts and feelings between the members. family members together becomes really difficult.
Trailer movie Intruder
Review movie content The Intruder
Salenhanh – The film's content revolves around the story of Seo-jin, played by Kim Mu-yeol, a famous architect who suffers from mental illness after witnessing the death of his wife in an accident. car accident six months ago, however this is not his only pain because 25 years ago he also lost his sister and the cause was also due to Seo-jin's mistakes. The consecutive pain that occurred caused Seo-jin to undergo psychological treatment. While busy with a big budget project at his company he receives a call from a social welfare agency that it has found his missing sister, Yoo-jin (Song Ji-hyo). ).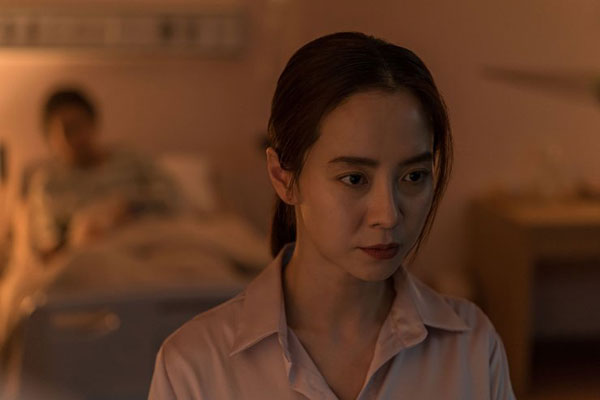 Yoo Jin is very friendly with Seo-jin and his parents, however, and it seems that this is the greatest happiness of Seo-jin and his family when he finds his brother, who has been missing for 25 years, but he Yoo-jin's appearance really changed his family. Seo-jin feels uncomfortable with Yoo-jin's personality and confusing behaviors, but his parents and 6-year-old daughter immediately welcome and accept Yoo-jin as family. they were mesmerized.
As time goes on, Seo-jin grows increasingly suspicious of her younger sister, who refuses to reveal what she's been up to for the past 25 years and also doesn't remember the details of her family from her childhood when she wasn't lost. lost. This makes Seo-jin suspect that Yoo-jin is not his sister and he begins to uncover Yoo-jin's secret to save his family but Seo-jin faces a backlash. when her family was suspicious of her sister while she had only been back home for a short time.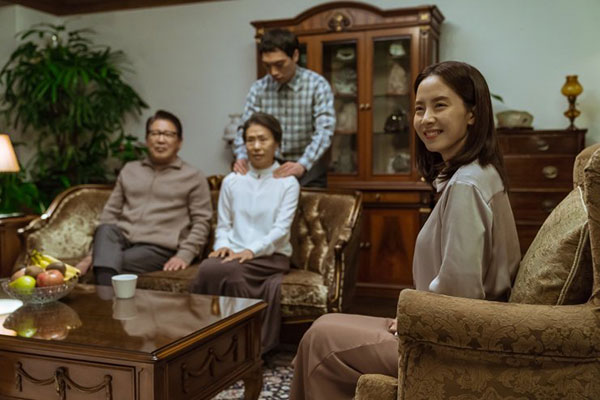 The film does a good job of contrasting Seo-jin's skepticism and suspicion towards Yoo-jin's sister's mysterious behavior, the two-faced expression in the first half of the film also acted by the real actor. very wonderful, it evokes excitement and suspense in the audience through the repeated bizarre incidents that occur at Seo-jin's house leading to growing suspicion and anxiety after the appearance. However, the rest of the family loves and trusts him completely and Yoo-jin creates interesting contrasts that when you watch the movie you will also feel stuck and stuck. that the character is facing.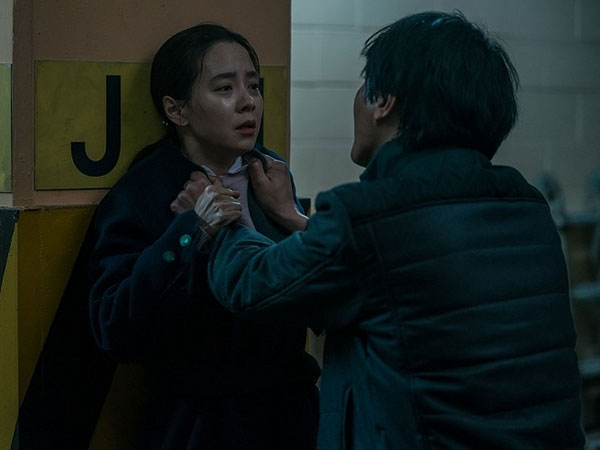 And then when the truth is exposed, it is like a release for the viewer's own emotions, taking the viewer out of the suffocation and curiosity throughout the film. Will you find out if Yoo-jin is really Seo-jin's missing younger brother? If not, what is the purpose of fake Yoo-jin infiltrating his family?
Movie showtimes The Intruder in theaters
The movie Intruder will be released in theaters on June 26, is a great psychological movie with a bit of mystery detective and promises to bring one of the best movies. of June. If you haven't seen it yet, go to the theater and choose the best seats to start enjoying the movie The Intruder right away!