Huawei MateBook D is a mid-range laptop with a compact design but outstanding performance. Very suitable to choose for work, study and entertainment. Compared to products in the same segment, Salenhanh found that the Huawei MateBook D product lines have many excellent features and configurations.
By the way, Huawei MateBook D has added the MateBook D15 to the MateBook family. Salenhanh will evaluate a bit about the highlights of the laptop line from this famous technology brand.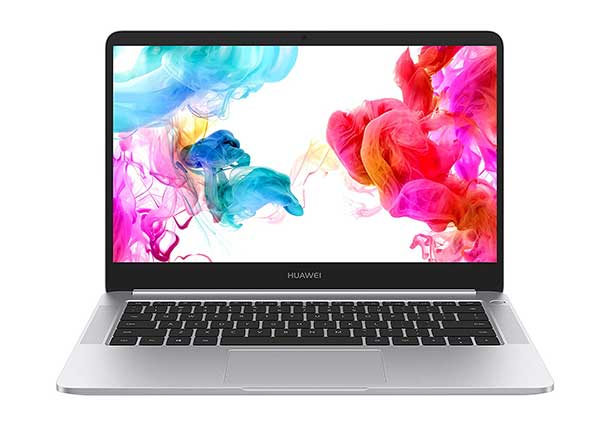 Let's review the advantages of this Huawei MateBook D laptop with Salenhanh.
Huawei MateBook Laptop Product Review EASY
Let's review this new Huawei MateBook D with Salenhanh.com to see what's special about them.
Huawei MateBook Design EASY
MateBook D is a very stylish laptop with a compact design with a dominant gray tone, MateBook D. The laptop is 16mm thick and weighs only 1.5 kg which is very easy to carry around and use in a casual way. easy for your work.
Matebook D15, 15.6 inch fullview size offers a wide view with ultra-small bezels providing a great user experience.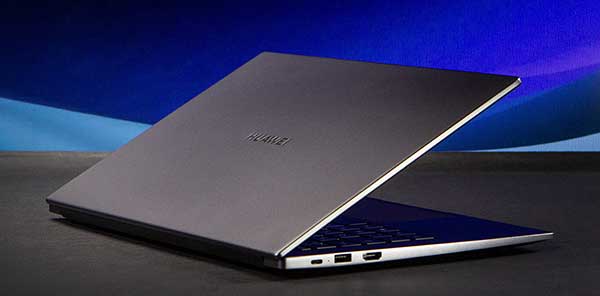 The device owns a screen with Full HD resolution, provides an aspect ratio of 16: 9 with beautiful images and both brightness and contrast are excellent. Offering a wide viewing angle of up to 178 degrees, the monitor includes an anti-glare panel and allows for comfortable use next to a window or in well-lit locations.
 MateBook Fingerprint Security EASY
The MateBook D, which offers comfortable usability with a large keyboard and trackpad area just below the screen, also allows you to log in with your fingerprint using the power button located on the side of the keyboard. You can easily perform fingerprint diagnostics for maximum security of your computing device.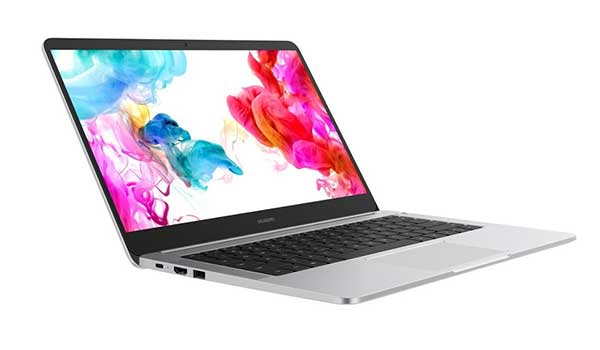 Another feature we need to mention on the security point is the hidden camera in the laptop. Matebook D's webcam on the keyboard, between the function keys emerges like a key. When you press this button, the cover opens and the webcam appears. It is a very practical method. This way, you can easily turn off the camera when not in use and ensure your privacy.
Configuration of Huawei MateBook EASY
The MateBook D is a laptop model that offers a range of specifications that surpass other laptops in its class. The laptop, which can meet the needs of games, from multimedia use to the needs of studying and working effectively, can be enjoyed after work, powered by AMD Ryzen processor . The laptop is equipped with 4 cores and 8 tracks, a Ryzen 5 3500U processor and a Radeon Vega 8 graphics unit.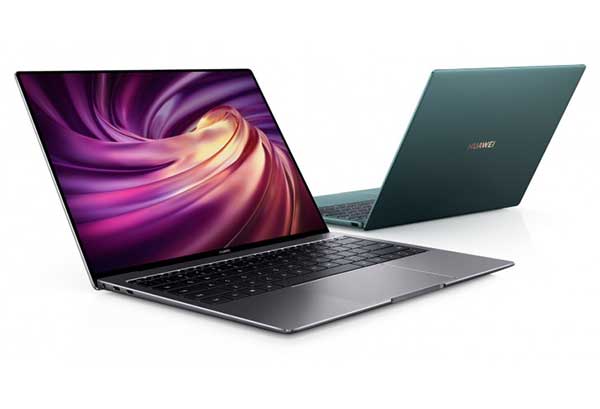 Storage capacity
While the MateBook D uses 8 GB of DDR4 RAM, the storage unit is of course an NVMe SSD with up to 256 GB of hard drive capacity . You can also find different options for your business needs or upgrade your SSD or HDD storage space.
The MateBook D offers up to 9.5 hours of battery life. This way, you don't need to carry the adapter when you go out or to the office or school.
Charging performance
The laptop is charging via the USB-C port and the charging time is also very fast. Taking advantage of USB-C like in its smartphones, Huawei has provided a 54% charge of the MateBook D in 30 minutes with a 65W USB-C charger. Therefore, even if the laptop runs out of steam, you can quickly get back to use with a short charge.
At this point, let's emphasize that it offers SuperCharge for Huawei phones via the USB Type-C port on the MateBook D, and now let's move on to the important MateBook D feature it offers power owners. Huawei smartphones.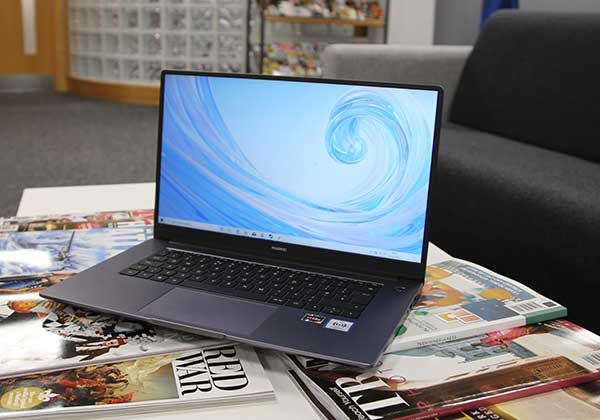 Experience multi-screen collaboration with the EASY MateBook
Huawei MateBook D, like other MateBook models, has Huawei sharing feature. However, in this model, Huawei has updated the connectivity features with Huawei Share features, thus allowing easier communication with your smartphone and viewing your files on your Huawei smartphone directly. directly on the laptop screen and use them simultaneously. So how does it do this?
From the simplest way, you can go to your phone gallery on laptop and browse through photos and videos, view videos inside it wider than on laptop screen, exchange correspondence and all. Of course, exchange files between the laptop and the phone. Well, we were able to do with the different apps we mentioned so far.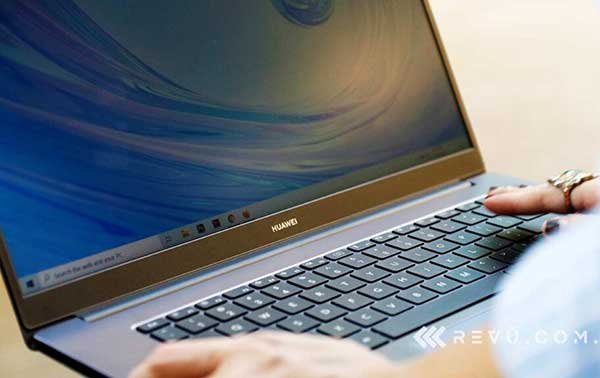 How much does Huawei MateBook D15 cost?
You can find the MateBook D15 model with AMD Ryzen processor for 16 million. If you're looking for a laptop that's compact, simple, performant, and makes your phone and computer a body, the MateBook D could be the best choice for you.
Salenhanh – Product review blog
Address: 115 Nguyen Van Qua, Tan Hung Thuan Ward, District 12, Ho Chi Minh City
Website: https://salenhanh.com/en
Mail: Salenhanh.com@gmail.com
#salenhanh #Reviewsalenhanh