The Canon MF633CDW printer is a multifunction printer that prints at up to 18 pages per minute for both black and white and color prints with page resolutions up to 600×600 dpi. Let's refer to detailed information about Canon MF633CDW printer through the following review of Quick Sale .
The Canon MF633CDW is a multifunction color laser printer that can print, scan, copy, send and receive faxes. You can also easily connect it to a wired or wireless WiFi network, print duplex automatically, and manage all the machine's operations via the 12.7cm touch screen.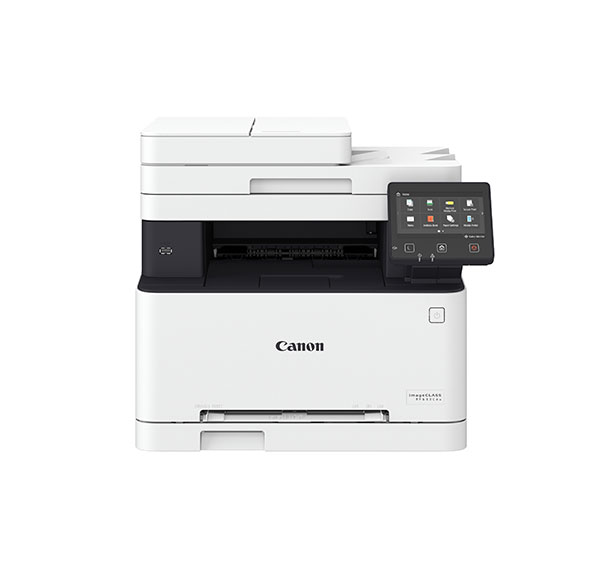 Review review Canon multifunction printer MF633CDW
Modern design
Canon MF633Cdw printer is designed with 2 tones of black and white suitable for all types of office space. With dimensions of 451 x 460 x 400mm and a weight of 22kg, it also doesn't take up too much space on the desk. The 50-sheet ADF allows you to scan and copy documents quickly and conveniently.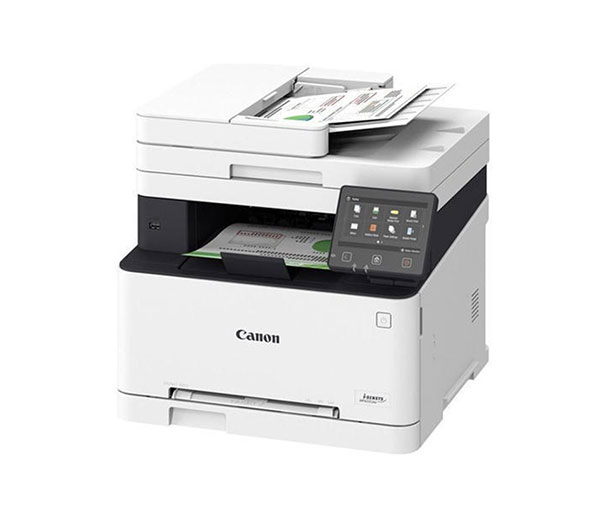 Support convenient touch screen display
All your controls will take place on the 12.7cm touch screen located on the right side of the machine. Information about jobs, print jobs, settings or machine status are displayed fully and clearly for you to easily follow. The left side below the ADF tray is a USB socket so you can print directly from USB.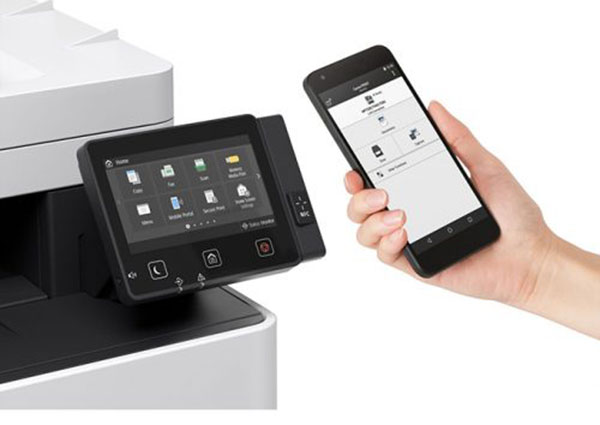 Large Paper Feed Tray
The machine's paper feeder has a capacity of 150 sheets. With your purchase, you will receive the same color cartridges with a capacity of approximately 690 pages per box and a standard color cartridge with a capacity of 1300 pages per box. Since it's an ink cartridge that comes with the machine, the capacity will be a bit low, but you can also use a high-capacity cartridge with a print capacity of about 2200 pages per box. For black ink, you get a capacity of 1400 pages for the standard cartridge and 2800 pages for the high-capacity cartridge.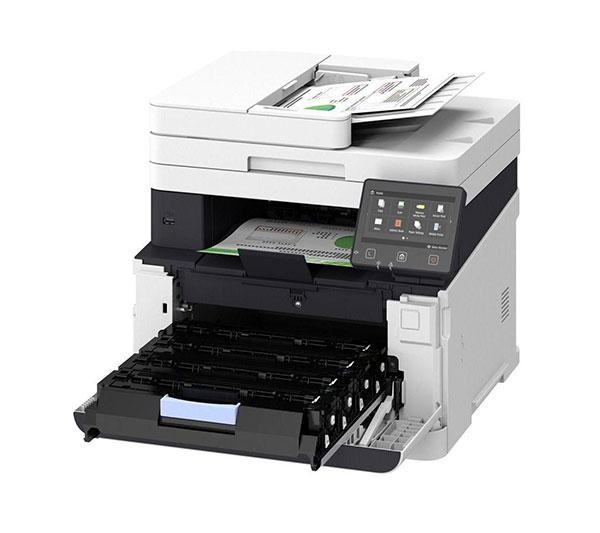 MF633Cdw owns fast speed
The Canon MF633Cdw color multifunction laser printer takes almost no time to start up and has been proven. Whether printing immediately after another job or after an hour on standby, the first page of text came out in just 14 seconds and our 25-page test finished at 16.3 pages per minute. (ppm). Although you can select the 1,200dpi (hidden) mode, the printer's true resolution is 600dpi and it printed six 6×4 inch images on three A4 pages in 28 seconds.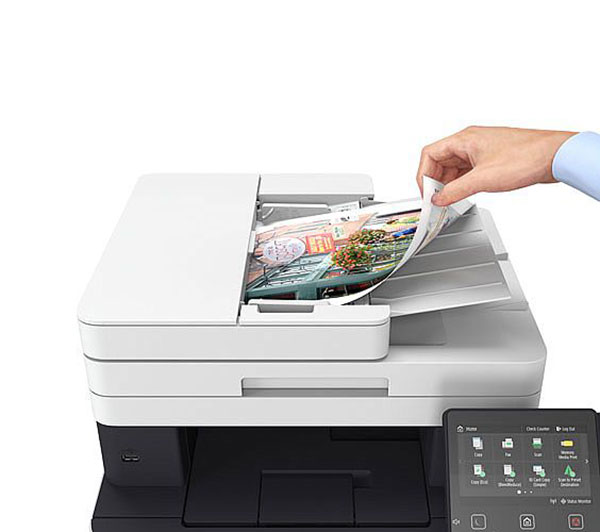 The ability to effectively perform multi-office functions
Scan quickly to full resolution – again at full 600dpi – with a 300dpi A4 scan requiring 15 seconds. The MF633Cdw automatic document feeder [worked well, eager to do our 10-page copy test while the printer fought to keep up: the job took 43 seconds in black and 57 seconds in color.
The quality of color prints is quite good and suitable for meetings and monthly reports that require color to ensure professionalism. With V2 Technology, images are created with good color saturation, tinted with a reasonable ratio.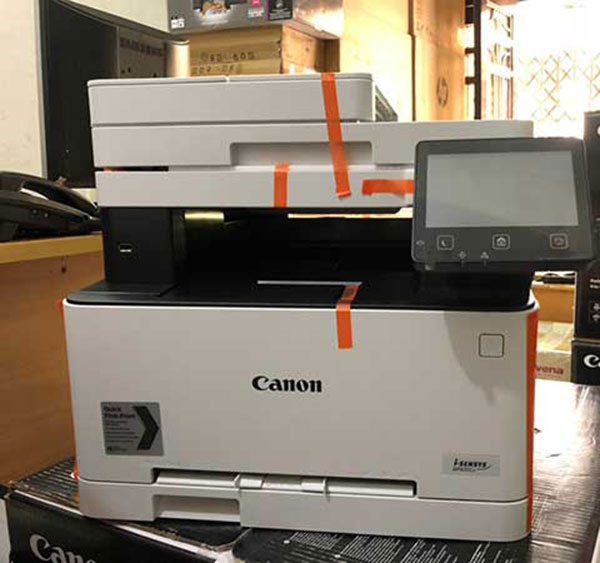 Printable color prints
Not only performing office multi-functions, Canon MF633CDW can also print in color, producing the best prints with true and clear colors, very suitable for printing office documents, customer charts. , partner. Overall Canon-MF633CDW is a versatile printer product that Salenhanh thinks is very suitable to choose if your office needs the best all-in-one product.
Should you choose to buy a multifunction printer MF633Cdw?
Currently, the MF633Cdw is a multifunction printer that is highly appreciated for its quality and printing speed with many outstanding advantages when performing many office tasks but still ensuring the quality of print, scan, and print quality. resolution. As a result, Canon MF633Cdw is one of the effective solutions to help small and medium-sized offices save costs but still fulfill today's basic office needs.
Salenhanh – Product review blog
Address: 115 Nguyen Van Qua, Tan Hung Thuan Ward, District 12, Ho Chi Minh
Website:  https://salenhanh.com/en
Mail: Salenhanh.com@gmail.com
#salenhanh #Reviewsalenhanh