The Canon MF 249DW printer is a very popular and appreciated printer for its quality, speed and print quality. Owning an eye-catching, luxurious design and many good supporting features for office work such as 2-sided printing, multi-function printing and diverse connectivity options.
This is an office product at my company that I use a lot, there are 4 and all work stably, there are no minus points that are too big to make me unhappy about them. Therefore, today Salenhanh will do a small review of Canon MF249DW printer products, hopefully with the knowledge from reality and through my research it will help you to choose a printer product. Print best suited for the office.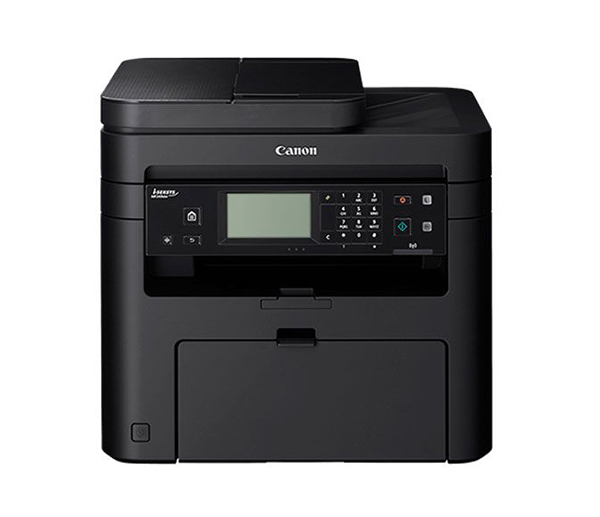 Brief review of Canon MF249DW printer product
Product specifications
Canon MF249DW is a multi-function printer: Print, Scan, Copy, Fax

Printer type: Black and white laser

Very good print speed: Up to 28 ppm

Very high print quality: 600×600 dpi in normal mode and 1200dpi in advanced print mode for clear, even prints

Diverse connectivity: USB, Wifi, Ethernet

Automatic duplex printing

Monthly print capacity up to 15000 pages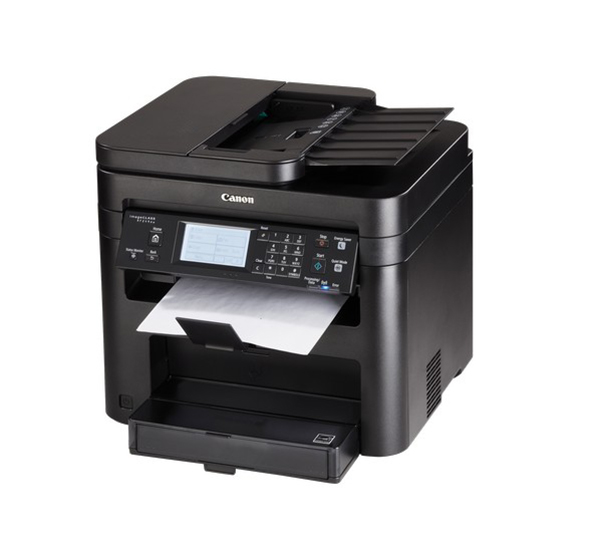 Briefly, you can see what strengths the Canon MF249DW printer series has, right? The first is the ability to perform many office tasks such as printing, scanning, copying, faxing to save costs for small and medium-sized offices. Along with good print speed, high resolution, and diverse connectivity, the MF249DW gives you an incredible printing solution.
Pros and cons of Canon MF249Dw printer
About the design:
The Canon MF249DW printer series has a design quite similar to some junior Canon models such as: Canon MF236, MF244 and MF247 with a square body, definitely covered with luxurious black on the entire body.
The front of the machine is a multi-function control panel that helps users save maximum control time with just one touch. In addition, the machine is also equipped with an LCD screen that displays detailed control steps, settings as well as easy management and manipulation during the printing process.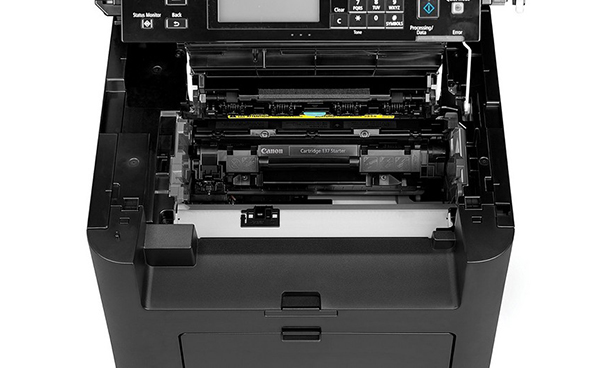 If you think these LCD screen devices are nothing special, try to struggle with printer devices without screens, you will see how difficult they are in printing, scanning, copy, fax….
The device is also designed with the ability to conveniently connect via Wifi, and has other connection ports such as via wire, USB and other Mobile applications.
Exceptional print speed
Canon MF249DW owns a very fast print speed, this is a common feature in a Laser printer product from the Canon brand. With print speeds of up to 28 ppm for 1-sided documents and 16 ppm for 2-sided documents. Canon MF 249DW is very suitable for offices with medium or higher workload.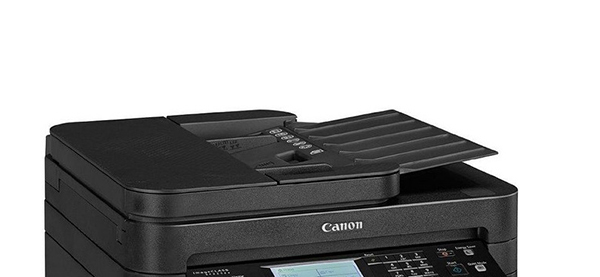 Sharp print quality
If you have used printer equipment in the high-end segment like me, you will notice that the monochrome prints coming from the Canon MF249DW printer are of very high quality, sharp and not smeared with ink…. Excellent not inferior to the current high-end printers on the market.
In particular, in addition to the normal printing mode with a resolution of 600×600 dpi, you can also customize to print documents with a resolution of up to 1200 dpi with very high print quality.
Maximize cost savings with automatic 2-sided printing
Canon MF249DW printer series is highly appreciated and chosen by many people thanks to its automatic 2-sided printing, which saves 1/2 the amount of printing paper and the duplex also happens automatically, very suitable for Offices that need to print documents and documents in the form of books and magazines.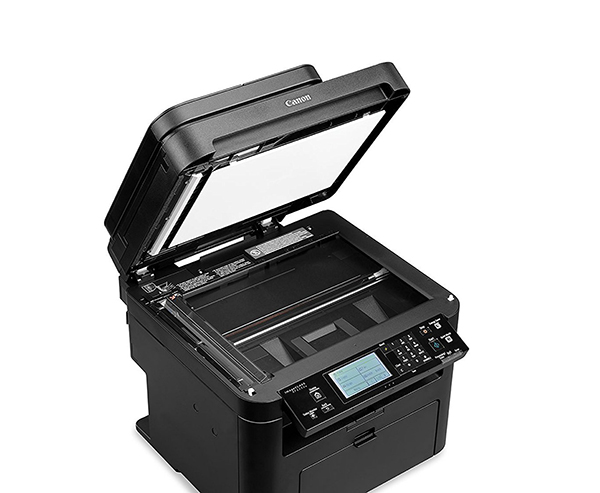 Save power consumption
You need to remember that with many offices with high print workloads, printers are one of those devices with very high uptime and usage, so it wastes a lot of energy consuming not only during operation but also while not in use.
However, with the Canon MF249DW printer, you can completely ignore this because the 249DW is a printer with very low power consumption, and the printer when not in use will automatically switch to Sleep mode to reduce darkness. maximize power consumption while extending the life of your printer. Such a great function, isn't it?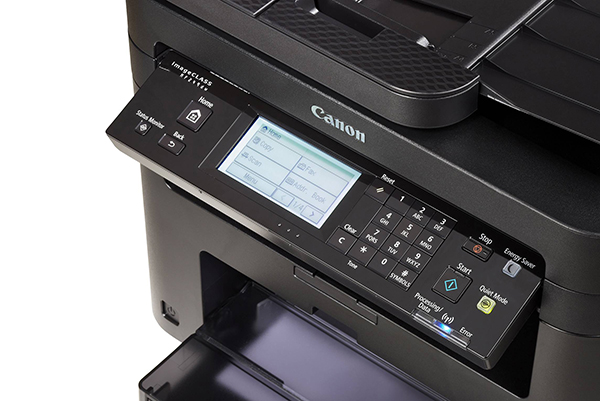 Great with Scan, Copy, Fax functions
Usually, multi-function printing devices are often quite poor in terms of other additional functions such as Scan, Slow Copy, Scan, blurry photo, low resolution that makes users often not very interested in the functions. this. However, in Canon MF249DW it is completely different. I have used these functions very often at Salenhanh company and found them to be really good as what the manufacturer recommends.
About the Scan function: The machine can Scan a black and white paper in about 3 seconds and takes about 4 seconds for color documents. Quite an amazing speed. In addition, the resolution of the Scans is also up to 600×600 dpi (This Scan resolution is very high, equivalent to the printing resolution).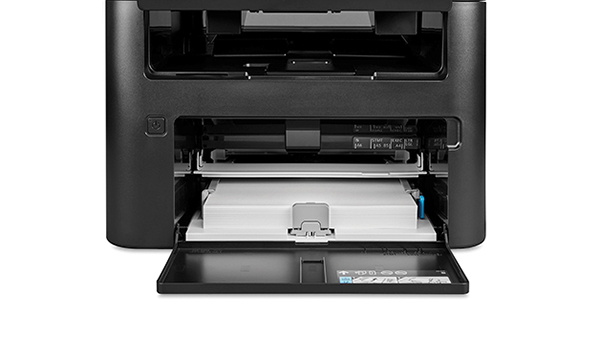 About the Copy function: Canon MF249DW has a Copy speed equal to the printing speed, 28 ppm with 1-sided text and 16 ppm with 2-sided print with copy resolution also reaching 600×600 DPI
About the Fax function: The resolution of the Fax is 200×400 dpi with a Fax speed of about 33.6Kbps.
Detailed conclusion about Canon MF 249DW . printer
Have you realized all the advantages of this printer, and understand why this product is so popular and chosen by many offices, right? This Canon MF249DW I am using every day and am really satisfied with the overall look of the machine. If you are also using it, let Salenhanh know how you feel about this product.
Salenhanh – Product review blog
Address: 115 Nguyen Van Qua, Tan Hung Thuan Ward, District 12, HCMC
Website:  https://salenhanh.com/en
Mail: Salenhanh.com@gmail.com
#salenhanh #Reviewsalenhanh