The Canon imageCLASS LBP214dw printer is a single-function black-and-white printer that offers the ultimate printing solution for small and medium offices. The product has a relatively cheap price of only about 5 million VND, owns a printing speed of up to 40 ppm. The first page printing time is also extremely fast, only taking about 5 seconds.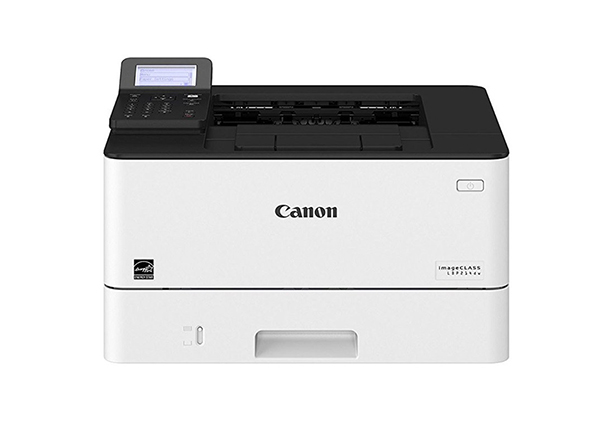 The Canon LBP 214DW printer has a convenient control panel and screen that is easy to operate and use to help anyone manage the best printing tasks. With the same ability to connect and print conveniently through applications such as: Apple AirPrint, Canon PRINT Business, Mopria Print Service or Google Cloud Print… Great for smaller offices with low and no volume printing needs. require color or multifunction output.
Pros and cons of Canon LBP 214DW . printer
Strengths: High-yield ink cartridges reduce operating costs, up to 900-page paper capacity, mobile printing, and cloud printing.
Weaknesses: Not for companies with medium or high printing needs.
Single-function printers aimed at small businesses that do not require color and multifunction print output.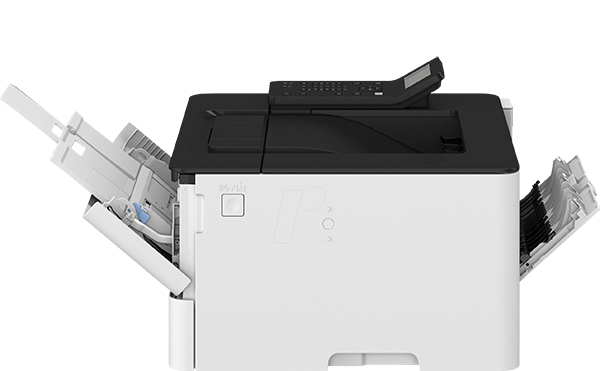 Detailed review of Canon 214DW . products
Design LBP214DW
The LBP214dw includes a 250-sheet paper tray and a 100-sheet manual tray. Canon offers an optional 550-sheet tray that adds up to 900-sheet paper capacity. All paper trays accept up to 8.5″ x 14″ paper.
Output capacity is 65 sheets. The recommended monthly page count is between 750 and 4,000 pages. 2-sided printing is the standard mode. The printer ships with a standard 1,600-page toner cartridge. However, Canon offers high-yield aftermarket toner cartridges that yield 9,200 pages.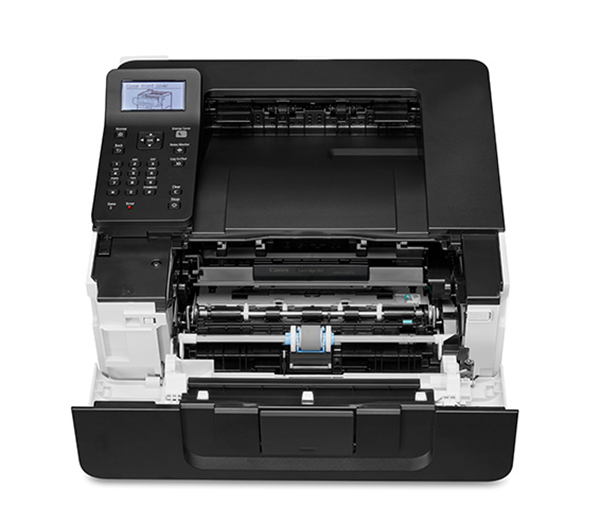 Exceptional print speed and resolution
With a print speed of up to 40 pages per minute, the Canon LBP 214DW is among the top laser printers with the best print speed in the mid-range Canon printer segment. With a resolution of up to 600×600 dpi, the prints from Canon 214DW are very sharp, without ink smudges, meeting the needs of document printing well.
Automatic 2-sided printing saves time and costs
Canon LBP 214DW printer is capable of automatic 2-sided printing, saving printing paper and printing time for users. In addition, the machine owns a paper tray that holds up to 250 sheets and a multi-purpose tray for up to 100 sheets. Too great for a compact printer device, isn't it?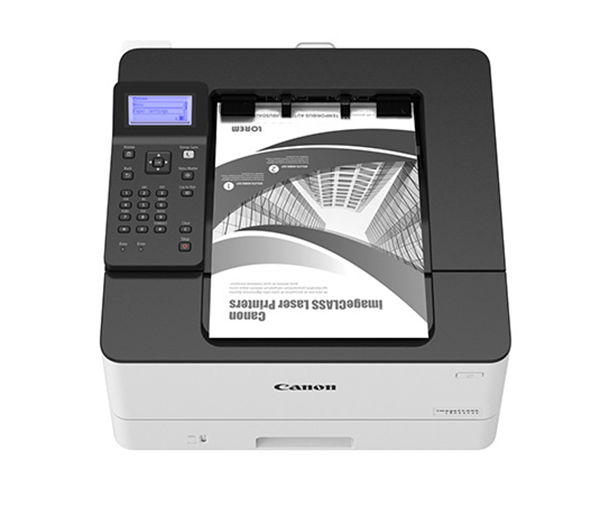 High yield ink cartridges with low page cost
Using high yield ink cartridges, we calculate the cost per page to be around VND 5,000. It has a pretty reasonable cost for a small business.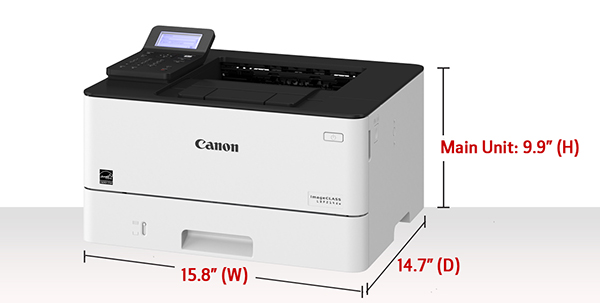 In addition to using high-yield ink cartridges, businesses can save on printing costs by taking advantage of Canon's environmental features, such as duplex printing.
The LBP214dw's security features include part ID authentication, secure printing, IP/MAC address filtering, and Wi-Fi authentication. The standard warranty is one year. However, users have the option of purchasing one-year, two-year, three-year, or four-year warranties.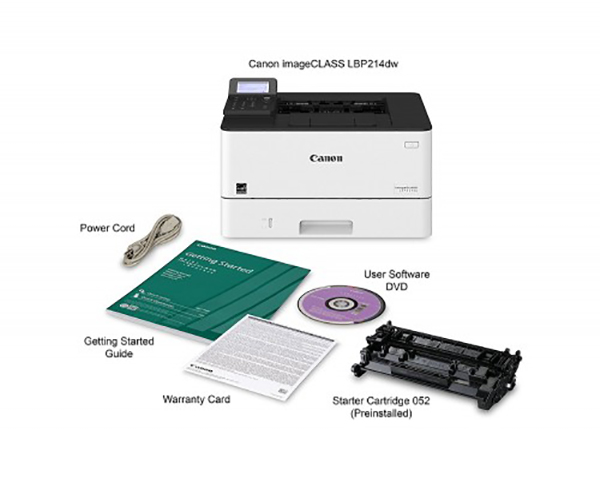 Versatile connectivity
Canon LBP 214DW has convenient Wifi connection and can also print through mobile devices such as: Apple AirPrint, Canon PRINT Business, Mopria Print Service or Google Cloud Print. You can also use the basic connection via the RJ45 port (wire connection) like some other popular printer models.
Conclusion about Canon LBP214DW . printer
This is a printer suitable for small and medium businesses thanks to its smart and sophisticated design. Large paper capacity and stable printing speed make it the choice of many businesses today. Above is a review of Salenhanh 's Canon LBp 214Dw printer , hopefully with this article you will be able to choose for yourself the most suitable printer device.
Salenhanh – Blog đánh giá sản phẩm
Địa chỉ: 115 Nguyễn Văn Quá, P.Tân Hưng Thuận, Q.12, TP.HCM
Trang web: https://salenhanh.com/en
Mail: Salenhanh.com@gmail.com
#salenhanh #Reviewsalenhanh