Ali in Queens (Ali & Ratu Ratu Queens) is a new Indonesian movie coming out in 2021 that is a very interesting story about a 19-year-old boy named Ali on a journey to New York and fulfill his life's dream. me. The film gives viewers many good lessons as well as reflections on life.
Let's learn about the content of the movie with Salenhanh.com through the review review below.
Video trailer for Ali in Queens (Ali & Ratu Ratu Queens 2021)
Summary of Ali in the Queen District
The film revolves around the story of Ali, a boy who has been separated from his mother Mia since he was only 5 years old. The death of his mother made Ali's life feel lonely day by day and the peak of his sadness was when he was 17 years old, his father unfortunately passed away from a heart attack. Hoping to find his mother again, Ali decided to go to New York despite Aunt Suci and relatives not supporting this decision. However, that did not dampen the 19-year-old's determination to come to New York.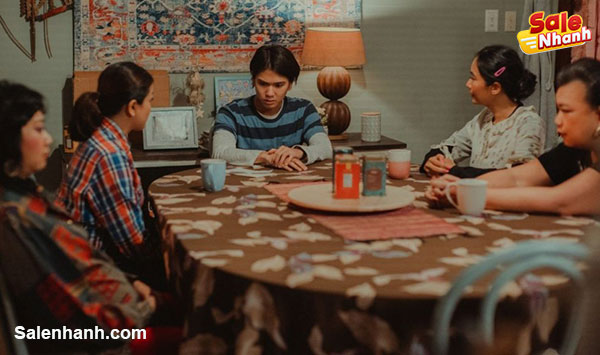 He rented the house of his parents to make capital to leave. His determination was further strengthened when he learned that Mia had sent plane tickets to New York for her father and Ali a few years ago. After a lot of protests against a large family, Ali was finally allowed to leave with quite strict terms of a stay in New York of only 2 weeks.
Arriving in New York City, he went to the address Mia used to live and met 4 adult women from Indonesia.
Party (Nirina Zubir), Ajeng (Tika Panggabean), Biyah (Asri Welas) and Chinta (Happy Salma) live under the same roof in a simple apartment in Queens. The meeting of Ali and the four queens of Queens has created a color of its own in this film. The touching and humorous story is warmly summarized in the drawings of the life of working people in New York.
Fortunately, through a friend, Biyah learned that Mia was living at the house in Fort Greene, Brooklyn and thanks to that Ali reached out to see his mother again, unfortunately his mother immediately closed and did not wanted to see him again for fear of affecting her current family. Ali also learns that her mother has a new husband named Alex and has a son and a daughter…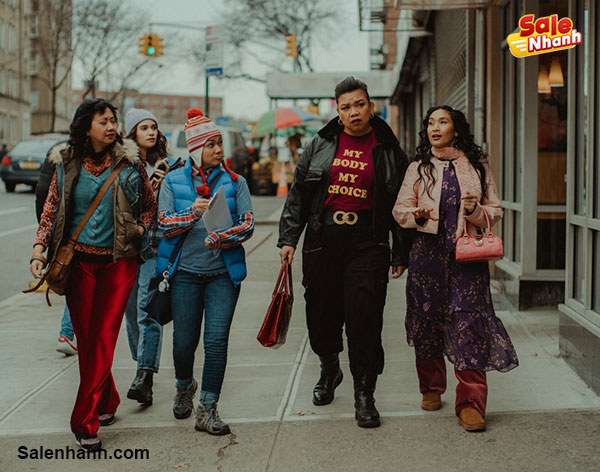 Great hope in the glittering New York City
Everyone involved in the production of "Ali in Queens", from the director, scriptwriter, cast, to the other staff members, received great support and appreciation. very good script .
Without further advertising, the audience will immediately understand that the premise of this film is motivated by Ali's desire to follow his mother to New York with a monologue scene. Not long after, the backstory introduces the audience to a little bit of the mother character before she sets off to New York to pursue her dream leaving Ali herself alone.
The opening paragraph of the story is very balanced, not rushed, nor boring, but it brings a lot of emotions, joys and sorrows in daily life. Ali's transition to 19 is neatly described. Continuing linearly, the sequence in this movie isn't overly complicated, but it's the simplicity that makes it possible for me to enjoy it all the way to the end.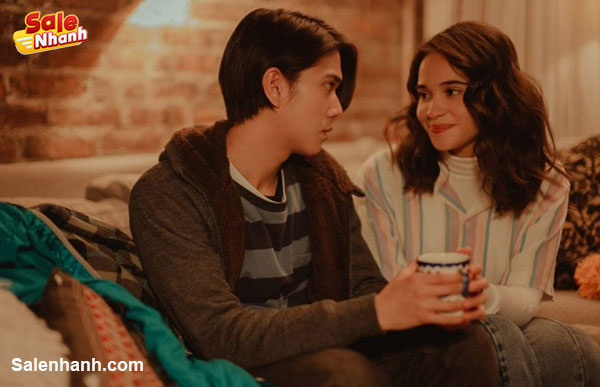 Some of the characters in this movie successfully represent the people we meet every day. Bude (Cut Mini Theo) and Ali's extended family really portray the personalities of people who are still dense with culture and old-fashioned thinking when they don't want their children to step out of their comfort zone.
Even the four queens in the borough of Queens have very suitable characters from personality, work and way of life, one of which is Chinta, who portrays women in their 30s and 40s with heart-filled lifestyles. sacred. Then, Biyah plays a woman who is comfortable and free in life.
Ali's main character is also not like the young people in other films, they tend to lose control when they learn that their mother intends to leave her child. From the very beginning, Ali tried to understand the condition of his mother, who wanted to struggle to achieve his dreams, despite the sadness that enveloped him on the one hand.
Imagine we were in Ali's position, I would also have to deny many of the things behind the bitter reality that happened. This movie has a wide range of mixed emotions, with the chitiness of the characters capable of creating laughter, and I was soon immersed in a touching story.
You will also be spoiled for viewing beautiful shots through every corner of New York City. A city with lots of one-way street signs, but it's a place where Ali can freely choose his life's path.
Salenhanh – Product review blog
Address: 115 Nguyen Van Qua, Tan Hung Thuan Ward, District 12, Ho Chi Minh City
Website: https://salenhanh.com/en
Mail: Salenhanh.com@gmail.com
#salenhanh #Reviewsalenhanh