Of all the mythical creatures that have spread around the world throughout history, images of mermaids are perhaps one of the most popular legends associated with the childhood of so many people since childhood.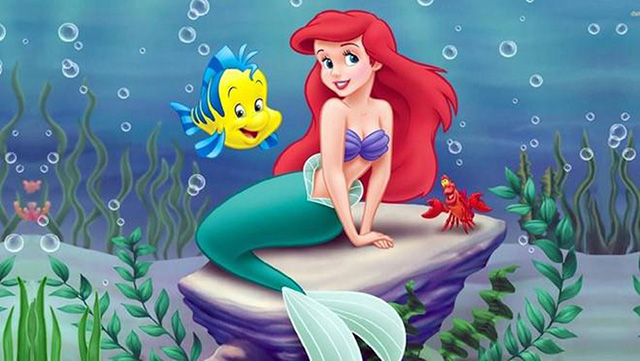 And this time, with the mermaid movie in Paris we will be back with the mermaid character with the sweetest, most romantic love mixed with a bit of humor. Surely this will be a movie not to be missed for couples, especially those who want to conquer their special friend. Come on, let 's find out briefly about the content of the movie The Little Mermaid in Paris (A Mermaid In Paris) with Salenhanh .
Movie The Little Mermaid in Paris
A Mermaid In Paris is the story of Gaspard Snow (Nicolas Duvauchelle), a heartbroken amateur musician who struggles to find a miracle once more in his life with a broken heart. heart full of scars. Gaspard Snow has gone through many breakdowns, causing his feelings to gradually harden and lose interest in love. He now spends his days running Flowerburger, a flower-themed music bar founded by his late mother.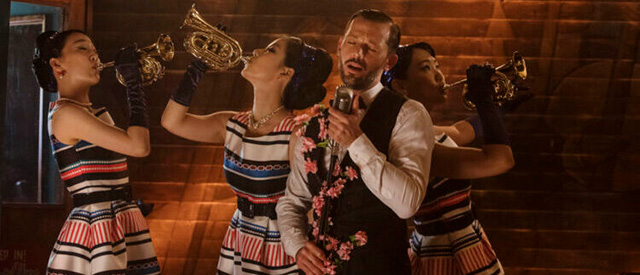 Although working in a bar surrounded by pink shadows, everything seems to have not made him heal the wounds of the past, still no one has been able to make his heart flutter once more. again.
One fateful rainy night where the Seine River overflows, he encounters an injured mermaid Lula (Marilyn Lima) washed ashore and trapped in a heavy downpour. Gaspard found her and thought she was a woman in a mermaid costume and took her to the hospital for treatment. There the mermaid accidentally kills a doctor with her own voice. The doctor's heart was broken when he was too infatuated with Lula's singing.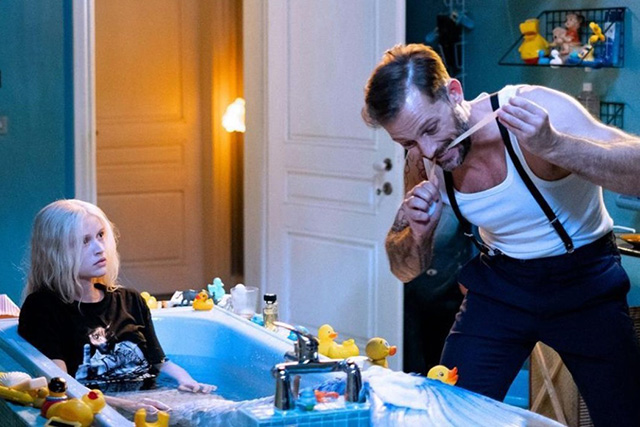 Gaspard decides to protect her and helps her escape by hiding her in his apartment. More surprisingly, he was completely immune to her voice thanks to his completely cold heart and no trace of love after all the pain he had gone through. This is like an arrangement of nature and it is not difficult to guess that they will eventually become a couple, but things are not so simple.
In addition to the fact that Gaspard will have to grow closer to death as their feelings for Lula grow more and more, they also have to face a hospital doctor named Milena (Romane Bohringer) who is trying to track down the fairy. fish, who killed the father of her unborn child for revenge even though it was all unintentional. Can the two come together? What will Luna do to get rid of the enemy? Come to the nearest cinemas from September 11 to get yourself the most satisfactory answer and fall in love with the romantic scene that the mermaid movie in Paris brings.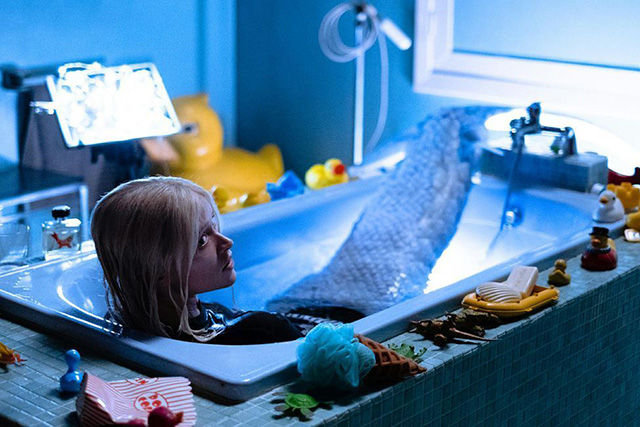 Review movie The Little Mermaid in Paris
In general, the movie Mermaid in Paris is a film that blends reality and fantasy, classic and modern, conveying the never-old messages of the journey to love and dare to love. Although Gaspard's many choices in life seem immature on the surface, he can do it all for the one he loves. While firmly convinced that his heart can no longer love, what unfolds is a journey between the two that shows how sometimes recovery happens unexpectedly.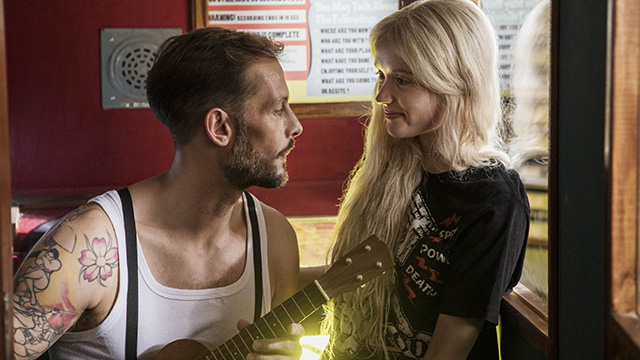 The film with a gentle ending with beautiful scenes and bold colors of the romantic city of Paris, both the sound and the acting of the actors are quite great. The film also has quite interesting humorous details that create comfort for viewers. The old style scenes are also a point that I really like.
World director Mathias Malzieu, cinematographer Virginie Saint-Martin, production designer André Fonsny, and costume designer Claudine Tychon have made A MERMAID IN PARIS a masterpiece. It is a mixture of fantasy and reality, a world of belief and magic that love brings.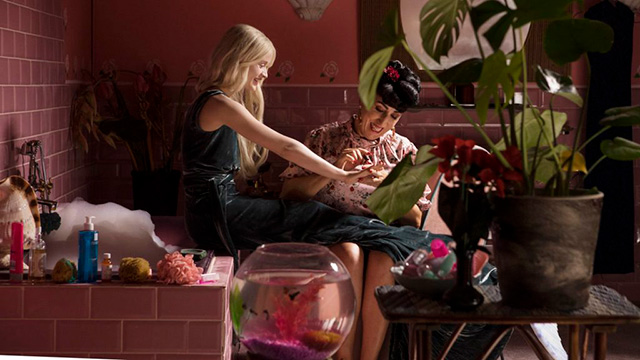 If there is a mistake in the movie, for me it is that the movie spends too much time on the revenge part of the doctor collecting evidence and finding out who caused the death of the doctor who is her husband. .
The detective aspect, along with the revenge orientation of the story, doesn't blend well with the romantic elements, making it feel like the plot is divided into 2 different parts and doesn't match with a romantic movie. .
Trailer for the movie The Little Mermaid in Paris
Salenhanh – Product review blog
Address: 115 Nguyen Van Qua, Tan Hung Thuan Ward, District 12, Ho Chi Minh City
Website: https://salenhanh.com/en
Mail: Salenhanh.com@gmail.com
#salenhanh #Reviewsalenhanh