Since starring in the Korean drama Itaewon Class, actor Park Seo-joon's popularity has skyrocketed. Especially with female fans thanks to his handsome appearance. His role as Park Sae Ro-yi in Itaewon Class seems to have succeeded in leaving an impression on his appearance and acting ability. The actor born in 1988 started his career in 2011 with the appearance in Bang Yong-guk's MV titled "I Remember".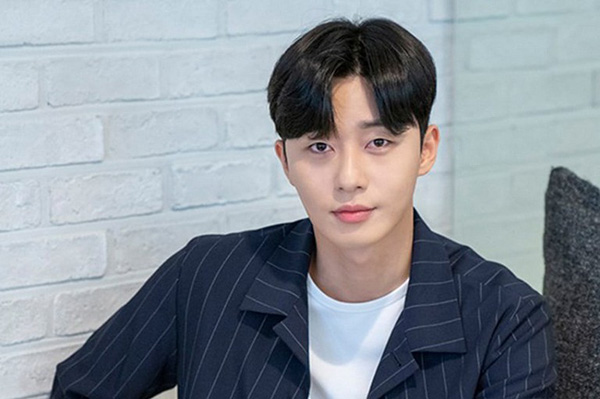 Later, he also had the opportunity to hone his acting skills through a small role in the movie Perfect Game (2011). After getting a taste of the big screen world, Seo-joon began appearing in dramas in 2012.
Although at that time his name was not as famous as it is now. However, thanks to his hard work, Park Seo-joon has also had the opportunity to star in a number of very popular dramas in Korea. And then from these roles has helped him assert himself. his position in the hearts of the audience and at the same time won a series of different big and small awards.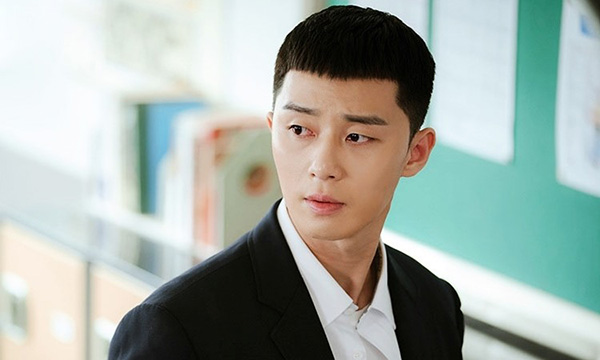 If you are looking for a good Korean movie by actor Park Seo-joon, here are the best recommendations for you. Salenhanh
Movie Dream High 2 (2012)
This drama will be Park Seo Joon's debut on the small screen. Although only playing a supporting role, Seo-joon had a performance that was enough to attract attention. In this movie, Seo-joon plays the role of Si-woo from the group Eden.
Also through this Korean drama, Seo-joon and Hyorin are known to be friends and even rumored to be dating. Seo-joon's debut through Dream High 2 is said to be a success and has made his name known in the Korean entertainment world. This was proved by after starring in Dream High 2, Seo-joon received many offers to act in other Korean dramas.
Phim Pots of Gold (2013)
This Korean drama tells the love story of a young couple who have not yet reached adulthood but end up going through a divorce. Although Park Seo-joon is not the main co-star in this drama, the love story between his character Park Hyun-tae and Jung Mong-hyun (Baek Jin-hee) is equally interesting.
The love story between Park Seo-joon and Baek Jin-hee is very sweet, the two are also rumored to be dating in real life. Through this drama, Park Seo-joon also received his first award as "Best New Actor" at the 2013 Korean Drama Awards.
Movie One Warm Word (2013)
Immediately after starring in Pots of Gold, that same year, Park Seo-joon returned with One Warm Word. The film tells the complicated married life between two couples, where love is forbidden between the two's relationship.
In this Korean drama, Park Seo-joon plays Song Min-Soo. Although he only plays a supporting role, his acting is as cool as the main character. The proof is that he won the nomination "New Star Award" through the 2014 SBS Drama Awards.
Phim Witch's Romance (2014)
After three years of debuting on the small screen with a supporting role, until Park Seo Joon played the main role through this movie. The film, which he co-starred with Uhm Jung-hwa, tells the story of Ban Ji-yeon (Uhm Jung-hwa), a 39-year-old female reporter who places more importance on career than romance.
Meanwhile, Seo-joon plays a 25-year-old courier named Yoon Dong-ha, who is said to still be unable to get over her grief after the death of her lover. At first, their meeting didn't go well, but gradually the two of them opened up to each other and became a beautiful love story.
Movie Kill Me, Heal Me (2015)
Kill Me, Heal Me is a psychosocial drama starring Ji Sung and Hwang Jung-eum. In this drama, Park Seo-joon returns as a supporting character Oh Ri-on, a novelist who falls in love with her twin brother but is not reciprocated.
Although only a supporting role, the charm of this Sagittarius guy has brought him many awards; "Best Actor", "Ten Star Award", "Best Netizen Award" and "Best Couple Award" at the 2015 MBC Drama Awards.
Phim She Was Pretty (2015)
Park Seo-joon has finally returned as the lead actor in the drama She Was Pretty. Tells the story of Ji Sung-joon (Park Seo-joon) who is searching for his first love and his childhood friend Kim Hye-jin (Hwang Jung-eum). In particular, fate has reversed their appearance.
Hye-jin, who had a pretty face as a child, turned into an ugly duckling as an adult. Meanwhile, Sung-joon has transformed into a successful handsome guy that many girls covet. Thanks to his charismatic acting, Park Seo-joon won nominations for "Best Actor", "Ten Star Award" and "Best Netizen Award" at the 2015 MBC Drama Awards.
Movie Hwarang (2016)
In 2016, Park Seo-joon had the opportunity to act in a saeguk drama titled Hwarang alongside Minho "SHINee", Park Hyung-sik and V "BTS". Hwarang also became Seo-joon's first historical drama. This drama tells the friendship story of a group of elite guardians of the kingdom who are facing the usurpation of the throne and the guardian's love story.
Unfortunately, Seo-joon's acting was seen as lacking chemistry with his co-stars and he also received harsh criticism. Even so, he still fully immerses himself in his character and brings to life each scene beautifully.
Phim Fight for My Way (2017)
This Korean drama tells the story of Ko Dong-man (Park Seo-joon) and Choi Ae-ra (Kim Ji-won), who are struggling to get what they want. The two characters are said to have been friends for a long time. Because they are close and tell each other about a failed love story, they are stuck in the friendzone. Finally, they confess their true feelings to each other.
In this drama, Park Seo-joon is able to show great chemistry with his co-star, Ji-won, both as a friend and in love. Seo-joon won three awards at the 2017 KBS Drama Awards, namely "Best Actor", "Netizen Award", and "Best Couple Award".
Phim What's Wrong with Secretary Kim (2018)
Thanks to this Korean drama, Park Seo Joon's popularity is known not only in Korean circles but also in China. His name was ranked second in the list of the most influential Hallyu artists on the Weibo Hallyu Influencer chart.
What's Wrong with Secretary Kim tells the story of a young CEO named Lee Young-joon (Seo-joon). He is handsome, has a narcissistic nature and is also very arrogant. Because of this trait, he becomes a difficult person to work with. Young-joon has a beautiful and loyal secretary named Mi-soo (Park Min-young). Mi-soo has served for many years. However, one day, Mi-soo decided to quit her job, causing many people to wonder.
Movie Itaewon Class (2020)
Park Seo-Joon's most recent drama is her first comeback after two years without appearing on the small screen. It can be said that Park Seo-joon is one of the Korean actors who are quite picky about good movies . Itaewon Class was recently rumored to be the second highest-rated JTBC movie official name after Castle SKY (2018).
Korean drama adaptation of the webtoon of the same name tells the story of a group of stubborn and brave young men, including Park Sae Ro-yi (Park Seo-joon), who strive to rise from a world where they consider it unfair. The world is a neighborhood in Itaewon, Seoul, where they open a food business.
The above is a Korean TV series starring Park Seo-joon which is highly appreciated for the actor's acting and the roles that make him one of the most loved actors in Korea. Korea.
Salenhanh – Product review blog
Address: 115 Nguyen Van Qua, Tan Hung Thuan Ward, District 12, Ho Chi Minh City
Website: https://salenhanh.com/en
Mail: Salenhanh.com@gmail.com
#salenhanh #Reviewsalenhanh