Park Hae Jin, an actor and model from Busan, has actively acted in many dramas since 2006 until now. This handsome guy has appeared in 3 very successful movies including The Rhythm of Chopsticks, Snow is on the Sea and Cheese in the Trap and many other great movies.
Not only that, he has appeared in three variety shows, two music videos, and fifteen other dramas. Who would have thought, this talented actor is also capable as a designer, you know. In fact, he used to work with V-Modern, one of the famous brands in China.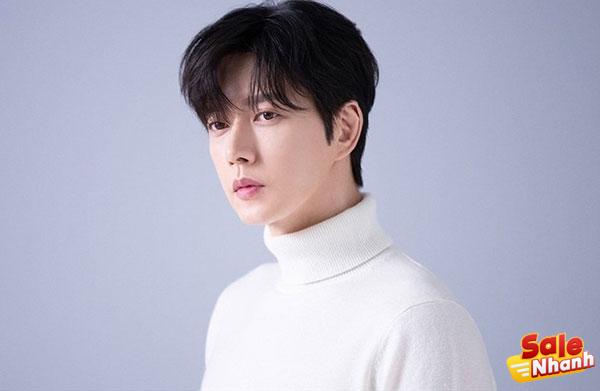 Indeed, Park Hae Jin's acting career in China is also quite brilliant. He has continuously acted in Chinese dramas since 2011.
Despite facing bad news due to being unable to serve in the army, he likes social activities, that's why Park Hae Jin is nicknamed "organ donor angel" by many people.
In the end, he couldn't join the army because his eyesight was so bad that he couldn't get permission from the government.
It's a bit about the life of this tall, slim actor. Park Hae Jin herself also started her career through the movie "Famous Princesses" and immediately got the position of the main character.
During his career spanning more than a decade, Park Hae Jin won seventeen awards from 2006 to 2018. If you too are a fan of actor Park Hae Jin, here are the top 10. Park Hae Jin's best movie that you must see for sure!
My Love from the Star
Release year 2013
Genres Comedy , Drama , Romance , Supernatural
Produce HB Entertainment
Director Jang Tae Yoo , Oh Choong Hwan
Cast Kim Soo Hyun , Jun Ji Hyun, Park Hae-jin, Yoo In Na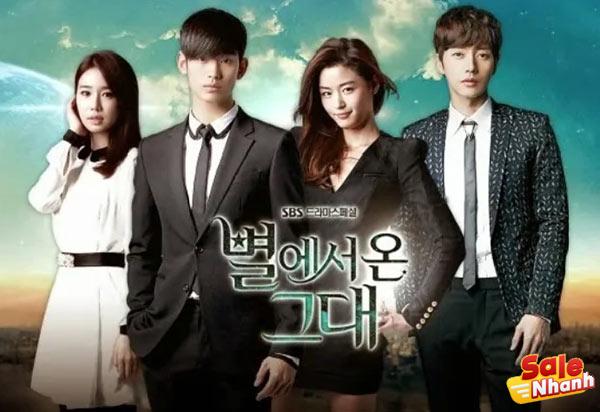 Source: Salenhanh.com
The popular drama that aired on SBS in 2013 also starred Park Hae Jin. He plays Lee Hwi Kyung, a small friend and lover of Chun Song Yi, a beautiful and famous artist.
Though in the end, Chun Song Yi chose an alien that lived on earth 400 years since the Joseon era, Do Min Joon. However, Lee Hwi Kyung continues to support whatever Chun Song Yi does.
This fantasy, comedy, and romance-themed drama has 21 episodes and also stars Gianna Jun (Jun Ji Hyun) and Kim Soo Hyun.
Bad Guys
Release year: 2014
Genre: Action
Produce : Urban Works Media
Directed by: Kim Jung-Min
Actors: Kim Sang-Joong, Ma Dong-Seok , Park Hae-Jin, Jo Dong-Hyuk, Gang Ye-Won
Episodes: 11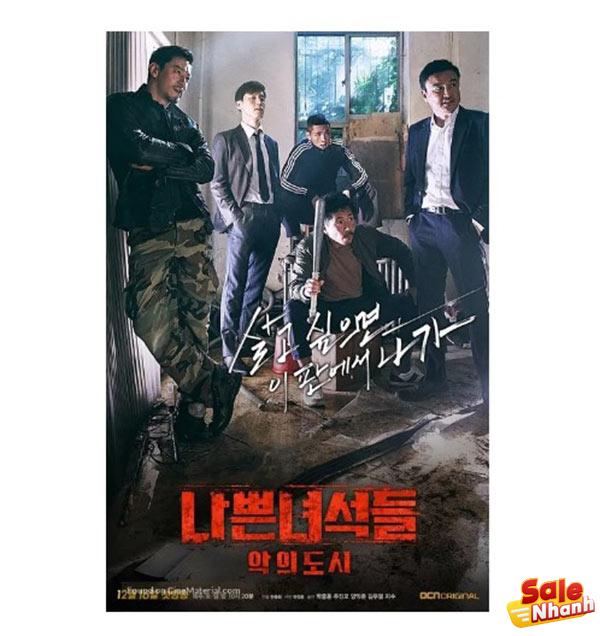 In the drama "Bad Guys" broadcast by OCN, Park Hae Jin plays the role of Lee Jung Moon, one of the prisoners who is freed by someone.
He is Oh Gu Tak, a detective who tries his best to catch criminals, one of which is to form a team that includes a collection of criminals, including Lee Jung Moon in it.
Lee Jung Moon herself is the youngest member of Mensa with a doctorate in mathematics and philosophy, with an IQ of 165. Unfortunately, Lee Jung Moon is also a psychopath with intent to commit murders. mass people.
The 2014 TV series has 11 episodes. This movie has the participation of a series of other artists such as Kim Sang Joong, Ma Dong Seok, Jo Dong Hyuk and Kang Ye Won.
From Now On, Showtime
Release year 2022
Genres Comedy , Fantasy , Mystery , Romance
Produce MBC , VIU
Director Lee Hyung Min
Actors Park Hae-jin, Jin Ki Joo Jung Joon Ho Go Gyu Pil Jung Suk Yong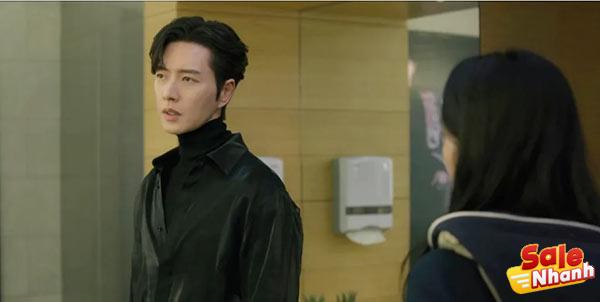 In the drama From Now On, Showtime (2022), Park Hae Jin plays Cha Cha Woong. He was the grandson of a famous great and kind magician. Being so kind, Cha Woong's grandfather had to stay silent when he was slandered by those he had helped.
Therefore, Cha Woong was determined not to follow in his grandfather's footsteps to become a shaman. Armed with abilities passed down by his grandfather, Cha Wong uses this ability to earn money as a magician.
Interestingly, to perform great magic tricks, Cha Woong uses three cute ghost characters. He then meets a policewoman named Seul Hae, who turns out to have been attached to him in a past life.
Seoyoung, My Daughter
Release year: 2012
Genre: Romance, Drama, Family
Produce : KBS2
Directed by: Yoo Hyun-Ki
Actors: Lee Bo-Young, Lee Sang-Yoon, Cheon Ho-Jin, Park Hae-Jin, Choi Jung-Woo
Episodes: 50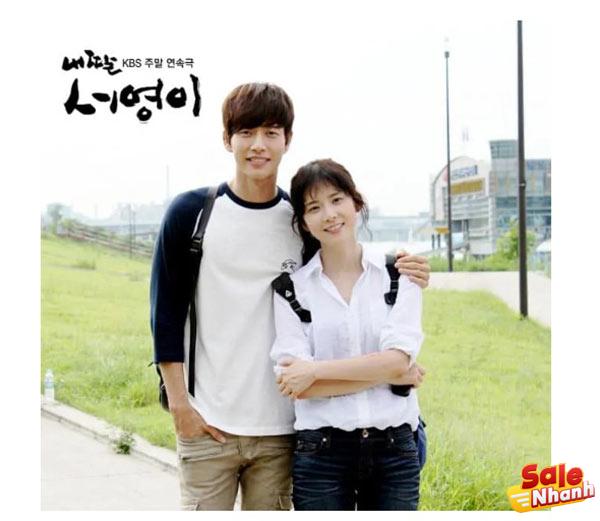 Playing the role of Lee Sang Woo in the drama Seoyoung, My Daughter, Park Hae Jin co-starred with Lee Bo Young, Chun Ho Jin, and Lee Sang Yoon. KBS drama about a broken relationship between a father and his daughter.
This happened because difficult economic conditions forced his son, Lee Seo Yeong, to work alone to upgrade. Until Lee Seo Yeong's twin brother arrives and reunites them. This romantic and family drama has 50 episodes.
Doctor Stranger
Release year: 2014
Genre: Drama, Action, Romance
Produce : Aura Media
Directed by: Jin-hyuk, Hong Jong-chan
Actors: Lee Jong-suk, Jin Se-yeon, Park Hae-jin, Kang So-ra
Episodes: 20 episodes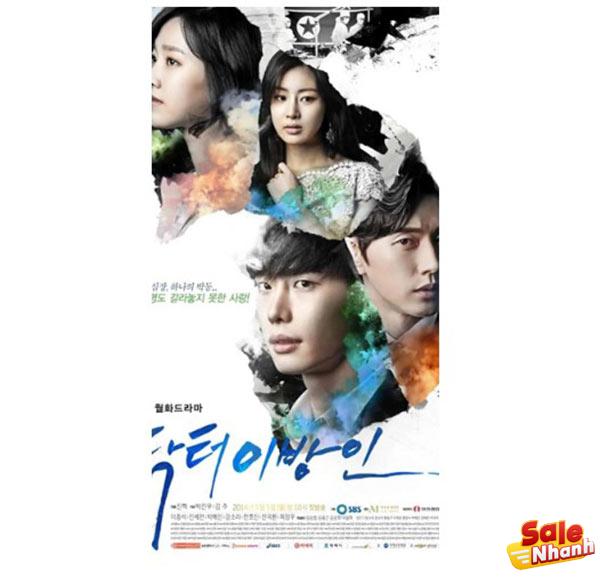 Park Hae Jin was once again trusted to play the lead role in a popular drama on SBS. He plays Han Jae Joon, a genius doctor who graduated from Harvard University. He becomes a rival to Park Hoon, a heart surgeon who was tricked and exiled with his father, Dr. Park Cheol, to North Korea.
After that, he escaped to Korea with his girlfriend, Song Jae Hee, but unfortunately only Park Hoon succeeded. Until Park Hoon becomes a doctor at Myungwoo University Hospital and meets a doctor who looks like his girlfriend, Han Seung Hee.
The 20-episode Doctor Stranger series is directed by Jin Hyuk, a director known for his success with City Hunter and Master of The Sun.
Forest
Release year: 2020
Genre: Drama, Medical
Produce : iHQ, Star Force, Gazi Contents
Directed by: Oh Jong-Rok
Actors: Park Hae-Jin, Jo Bo-Ah, Jung Yeon-Joo, Jung Yeon-Joo
Episodes: 32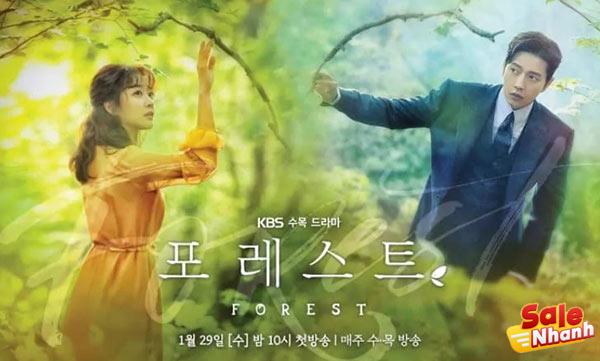 Park Hae Jin's drama aired in early 2020 has a romantic theme. Park Hae Jin plays Kang San Hyuk, a handsome and intelligent man who has lost his childhood memory.
Kang San Hyuk also develops into a member of the 119 rescue team who dreams of a treasure worth one trillion won, until he meets Jung Young Jae while in the middle of the forest.
Jung Young Jae is a genius surgeon. And, the two fall in love after being 'forced' to fight together. They also discover many secrets while in the mysterious forest. The series has 32 episodes and also stars Jo Bo Ah.
Kkondae Intern
Release year: May 2020
Genre: Comedy, Drama, Workplace
Produce: Studio HIM
Directed by: Nam Sung Woo
Actors: Park Hae Jin, Kim Eung Soo, Han Ji Eun, Park Ki Woong
Episodes: 24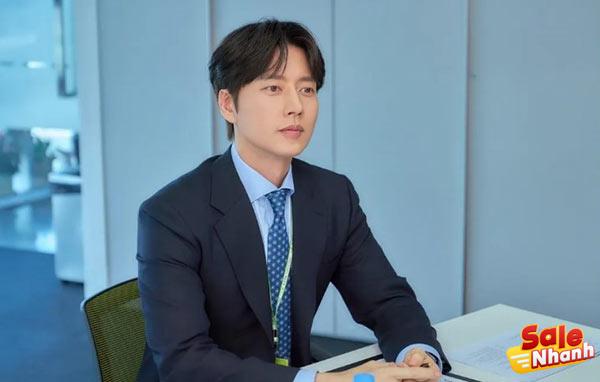 Ka Yeol Chan, played by Park Hae Jin, is a kid new to the company. Yeol Chan was lucky because as soon as he graduated from university he got a job right away. However, his luck is interrupted by encountering a boss who is too rigid and outdated.
His boss, Lee Man Shik, is nicknamed kkondae because of his rigidity. Yeol Chan often clashed with him until he decided to leave.
At the new workplace, Yeol Chan's career flourished. Until one day he received a notification that his company had accepted a senior trainee. The intern turned out to be Lee Man Shik.
Man to Man
Release year: 2017
Genre: Action, Horror, Drama, Comedy
Produce : JTBC, Mountain Movement Story
Directed by: Lee Chang-Min
Actors: Park Hae-Jin, Kim Min-Jung, Park Sung-Woong, Yeon Jeong-Hun
Episodes: 16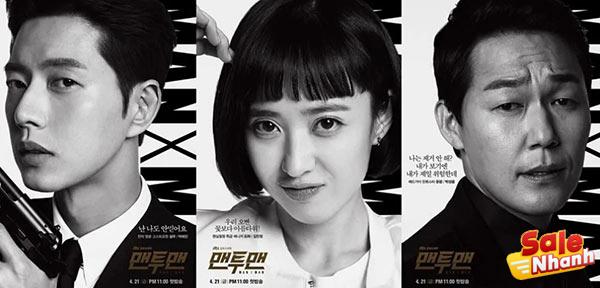 Aired by JTBC in 2017, the drama titled Man to Man played by Park Hae Jin as Kim Seol Wool. He is an elite black agent known only to the highest levels of national intelligence.
Anh ấy được thuê bởi Yeo Woon Gwang, một người nổi tiếng cần vệ sĩ. Tất nhiên, Kim Seol Wool đã yêu một người, nhưng không phải với nữ diễn viên Yeo Woon Gwang, mà là với quản lý của anh ấy, Cha Do Ha, người thực sự chỉ là chủ tịch câu lạc bộ người hâm mộ của Yeo Woon Gwang.
Bộ phim thuộc thể loại hành động, lãng mạn và kinh dị với sự tham gia của hàng loạt nghệ sĩ như Park Sung Woong, Min Jung, Chae Jung An và Yeon Jung Hoon.
East of Eden
Năm phát hành: 2008
Thể loại: Hành động, Lãng mạn
Sản xuất : Core Contents Media, Jellybox, Chorokbaem Media
Đạo diễn: Kim Jin-Man, Ashbun
Diễn viên: Song Seung-Heon, Yeon Jeong-Hun, Lee Da-Hae, Han Ji-Hye, Lee Yeon-Hee, Park Hae-Jin
Số tập: 56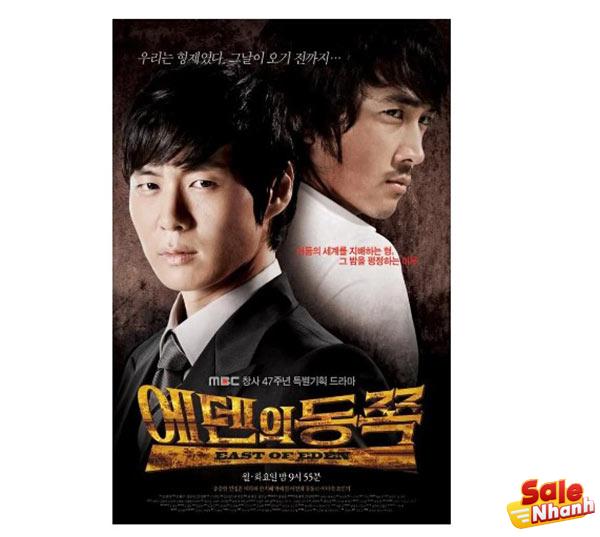 The drama was made within the framework of the 47th Anniversary Special Project, spanned 56 episodes and aired on MBC. Shin Myung Hoon is a character played by Park Hae Jin in the movie East of Eden.
The drama aired in 2008 with the action and romance genre also featured a series of artists from Song Seung Heon, Yeon Jung Hoon, Lee Da Hae, Han Ji Hye to Lee Yeon Hee.
Far Away Love
Release year: 2016
Genre: Drana, Romace, Friendship
Produce : Guangdong Television
Directed by: Ni Yue
Actors: Park Hae Jin, Feier Li, Angel Liu, Lei Wu
Episodes: 36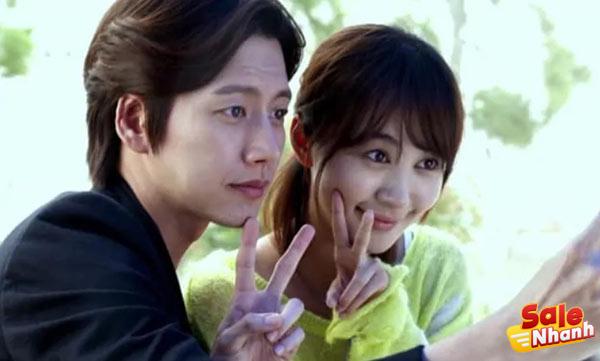 The drama "Love from afar" broadcast by Guangdong TV in 2016 also has the participation of Park Hae Jin. He plays Than An, a CEO with strong and cold charisma. Turns out, it's all for a reason.
Than An was hurt by his first love, so he always acted cold to everyone. Until Than An fell in love with the younger brother of his first love. The problem is more complicated when in Than An's life there is a fiance.
Cheese in the Trap
Release year 2016
Genre Drama, Romance
Produce Eight Works, Cross Shape
Director Lee Yoon Jung
Cast Kim Go Eun Park Hae -jin Seo Kang Joon Lee Sung-kyung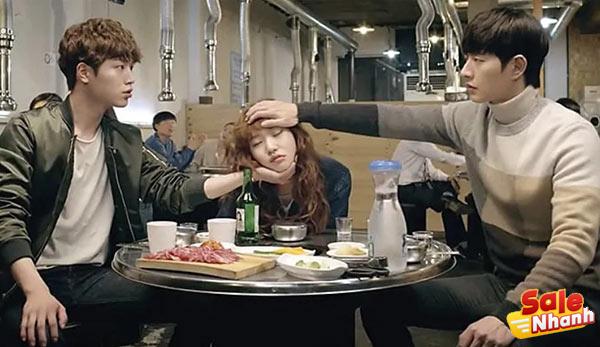 Aired by tvN, the drama Cheese in the Trap is based on the webtoon of the same name by Naver. Park Hae Jin plays the main character Yoo Jung, the heir to the Taerang conglomerate, and a handsome and intelligent student who seems to have a dark story in his life.
Yoo Jung is in a relationship with Hong Seol, played by Kim Go Eun, a smart college student who has to work part-time to support the family economy. This romantic drama has 16 episodes and also stars Seo Kang Joon, who will make us suffer from second male lead syndrome.
Genesis
Release year: June 2021
Genre: Horror, Mystery
Produce: KT Corp
Director: Oh Jin Suk, Jang Tae Yoo
Actors: Park Hae Jin, Nana, Kwak Shi Yang, Lee Ki Woo
Episodes: 6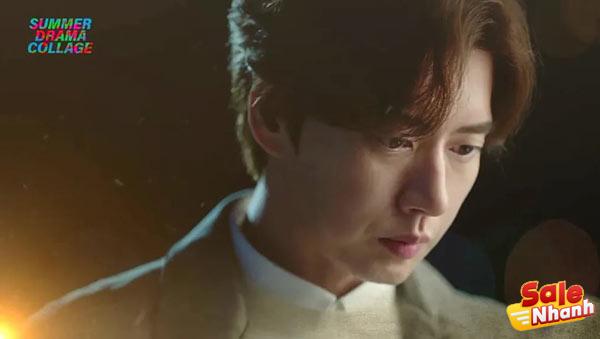 Park Hae Jin's drama titled Genesis (2021) is quite different because it is a web drama with a small number of episodes. However, the actors involved are not random.
Watching this movie you will also meet Nana, Kwak Shi Yang and Lee Ki Woo, who are famous for playing Tae Hun in the movie My Liberation Notes (2022). Here Park Hae Jin plays the role of Kang Il Hoon.
The story revolves around a man trying to unravel the mystery of his mother's death. That's when he met people with similar faces. The man is then caught up in a larger conspiracy.
Like Land and Sky
Release year: 2007
Genre: Romance, Drama, Family
Produce : KBS
Directed by: Moon Bo-hyun
Actors: Park Hae-Jin, Han Hyo-Joo, Lee Joo-Hyun, Kang Jeong-Hwa
Episodes: 165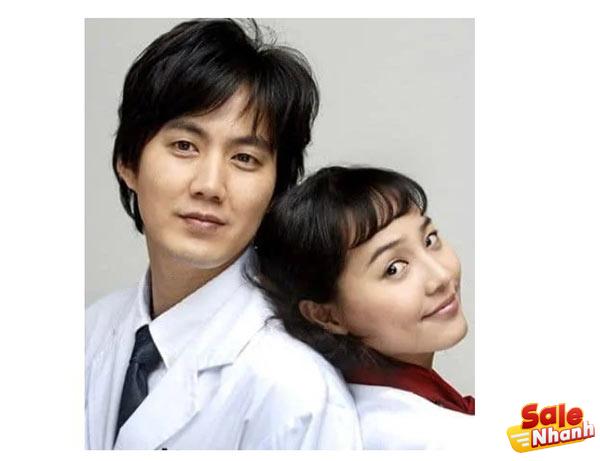 Continuing with KBS2, Park Hae Jin returned to play the role of Jung Moo Young in the drama Like Land and Sky. This 2007 drama has a theme of love and family with breaking episodes number 165. In this drama, Park Hae Jin co-starred with Han Hyo Joo.
Love's Relativity
Release year: 2014
Genre: Romance, Drama
Produce : Yunnan TV, Guangdong TV
Directed by: Cui Liang
Actors: Park Hae Jin, Gan Ting Ting, Zhang Li, Liu Yu Xin
Episodes: 33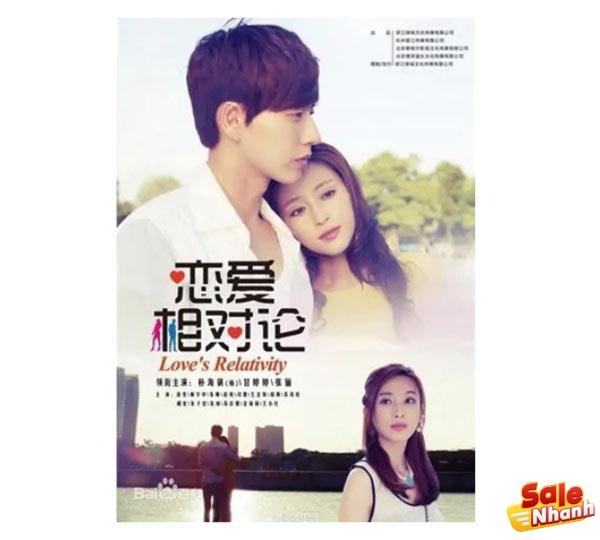 A drama aired by Xian TV titled Love's Relativity was broadcast in 2014. Here Park Hae Jin plays Li Ang, a photographer who works hard to provide for his family.
Until Hao Li Ren arrives, she is a woman who appears to be the CEO of a print media company. Hao Li ren hires Li Ang as a bodyguard, so they have a secret relationship.
Hot Blood
Release year: 2009
Genre: Drama
Produce : Hwa & Dam Pictures
Directed by: Ji Byung-Hyun
Actors: Park Hae-Jin, Cho Youn-Hee, Chae Jung-An, Choi Cheol-Ho
Episodes: 20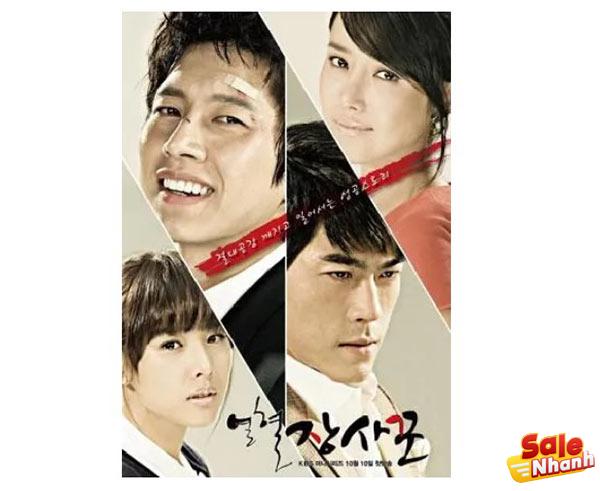 Adapted from the comic book of the same name by Park In Kwon, Park Hae Jin played Ha Ryu in the drama Hot Blood. This drama was broadcast by KBS2 in 2009.
Ha Ryu is a person with no money, always seeking and aspiring to succeed. So this man does anything to make money.
He dreams of earning 10 billion won by selling cars. Because of this mythical idea, he was considered crazy by everyone, even he was willing to sell his soul to become a billionaire. Then will he succeed with his crazy idea? Just listen to find out!
It's a TV series starring Park Hae Jin. Out of the above movies, which is your favorite Park Hae Jin movie?
Salenhanh – Product review blog
Address: 115 Nguyen Van Qua, Tan Hung Thuan Ward, District 12, Ho Chi Minh City
Website: https://salenhanh.com
Mail: Salenhanh.com@gmail.com
#salenhanh #Reviewsalenhanh