Lee Byung-hun's acting career started when he appeared in a TV series titled Asphalt My Hometown. After that, he also received roles in a number of other Korean dramas and received a lot of positive feedback from viewers.
Among the TV series are Flower That Never Wilt (1991), Tomorrow Love (1992), Days of Sunshine (1992), and many other TV series in which he starred.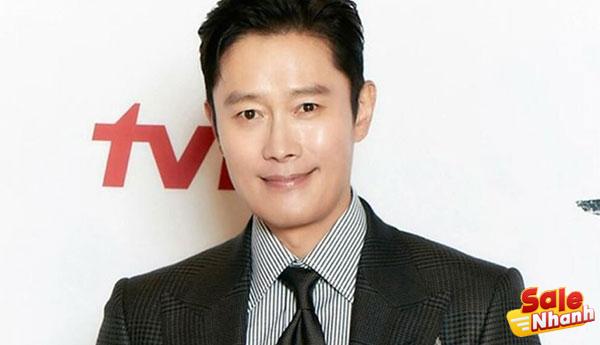 His big screen career started when he starred in the romantic comedy Who Drives Me Crazy in 1995. The film was directed by Koo Im-seo.
His film debut in the Hollywood world began when he played a role in Stephen Sommers' GI Joe: The Rise of Cobra and from there he slowly became one of the biggest names in the world with Large fan base not only in Korea but also around the world.
Today, Salenhanh will share with you the top views of the best movies with the participation of actor Lee Byung Hun.
Movie Emergency Declaration
Release year : 2021
Genre: Drama, Action, Horror
Produce : Wooju Film Co., Ltd. & Showbox Co., Ltd.
Directed by: Han Jae-rim
Actors: Lee Byung-hun, Song Kang-ho , Kim Nam-gil, Jeon Do-yeon, Im Si-wan , Park Hae-joon, Kim So-jin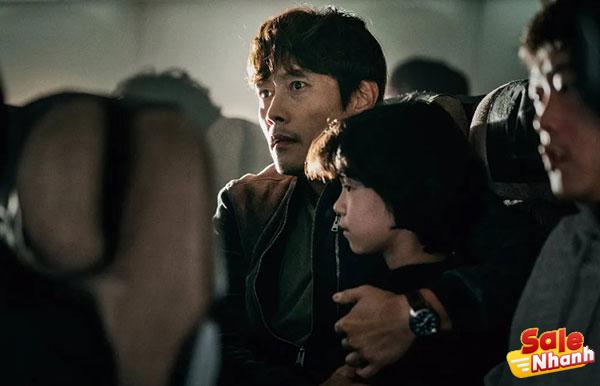 Veteran detective In-ho (Song Kang-ho) receives a report of a terrorist attack on an airplane from a man. Upon investigating the report, In-ho discovers that the suspect is actually boarding flight no. KI501.
Despite having a fear of flying, Jae-hyuk (Lee Byung-hun) still decides to fly to meet his daughter in Hawaii.
While at the airport, Jae Hyuk is disturbed by a suspicious-looking man. He said in a menacing tone while walking around. menacing tone, walking.
The plane with flight number KI501 departed for Hawaii from Incheon airport. A mysterious event occurs on the plane because suddenly a man dies. Panic and fear enveloped the passengers and crew as well as crew on the ground.
Hearing the news, Sook-hee (Jeon Do-yeon), who is serving as the Minister of Transport, then establishes an anti-terrorism headquarters. He and his team are trying to figure out how to land the KI501.
Movie Masquerade
Release year : 2012
Genre: Drama & History
Produce : CJ Entertainment & Realies Pictures
Directed by: Choo Chang-min
Actors: Lee Byung-hun, Han Hyo-joo, Ryu Seung-ryong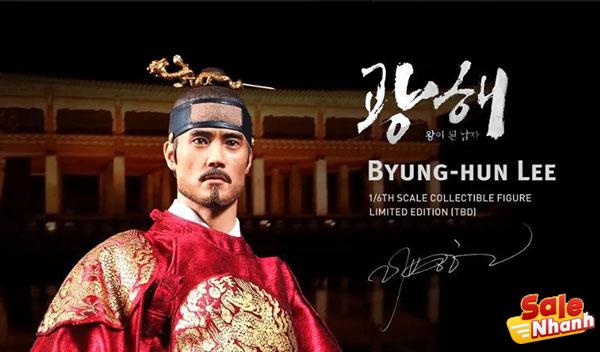 The cruel king Gwanghae (Lee Byung-hun) realizes that his kingdom is in the midst of turmoil. He also experienced fear for his life. That's when he orders Heo-gyun (Ryu Seung-ryong), a member of his trusted council, to find someone like him.
Finally found Ha-seon (Lee Byung-hun). He was a farmer whose face and body resembled the king.
When King Gwanghae fell due to a mysterious poisoning, Ha-seon was forced to ascend the throne to become King. He must follow his conscience to save his kingdom from destruction, avoid assassination, and perform the greatest disguise in history.
I Saw the Devil
Release year 2010
Genre Action , Mystery , Psychological , Horror
Production of Peppermint & Company
Director Kim Jee Woon
Actors Lee Byung Hun Choi Min Shik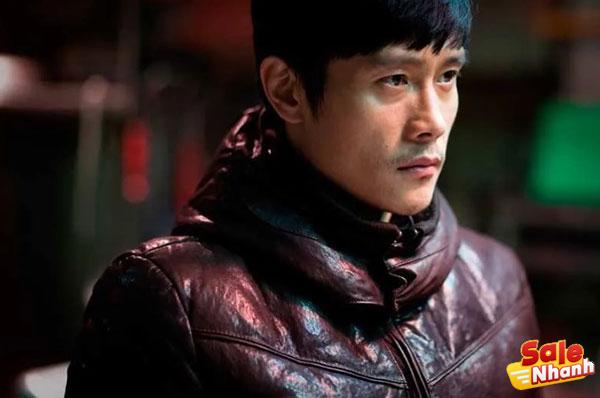 Kyung Chul (Choi Min-sik) is a dangerous psychopath. He commits murder for pleasure. He has committed many heinous mass murders. The cruelty is unimaginable. Most of the victims were young women to children. He chased the police for a long time, but did not catch him.
One day, the daughter of a retired police chief named Joo-yeon (Oh San-ha) is found dead under rather gruesome circumstances. Joo-yeon is the fiance of Soo-hyeon (Lee Byung-hun), a secret agent. Soo-hyeon tries to track down her fiancé's killer alone.
He promises to do everything in his power to avenge his fiancé's death. He didn't care if he had to become a monster to catch the killer.
Keys to the Heart
Release year : 2018
Genre : Drama, Comedy, Family
Produce : JK Film
Directed by: Choi Sung-hyun
Actors: Lee Byung-hun, Park Jung-min , Youn Yuh-jung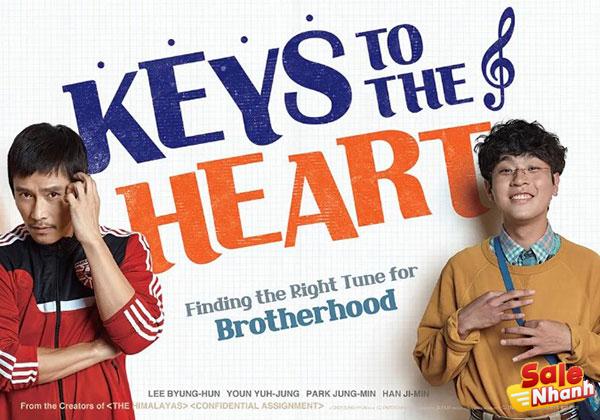 Jo-ha (Lee Byung-hun) is a currently unknown boxer. His success was short-lived. Now Jo-ha has only pride. He is reunited with his mother who left him when he was young. Jo-ha goes to live with her mother and younger brother Jin-tae (Park Jeong Min).
It is known that his younger brother always looks clumsy but plays the piano very well. Jin-tae is an autistic scholar. He is very good at playing the piano and video games as well as cooking ramyeon.
At first Jin-tae is afraid of his brother because Jo-ha likes to use violence against anyone. After being together, the two eventually became a family.
Master
Release year : 2016
Genre : Action & Crime
Production : Movie House & Zip Cinema
Directed by: Cho Ui-seok
Actors: Lee Byung-hun, Kim Woo-bin , Gang Dong-won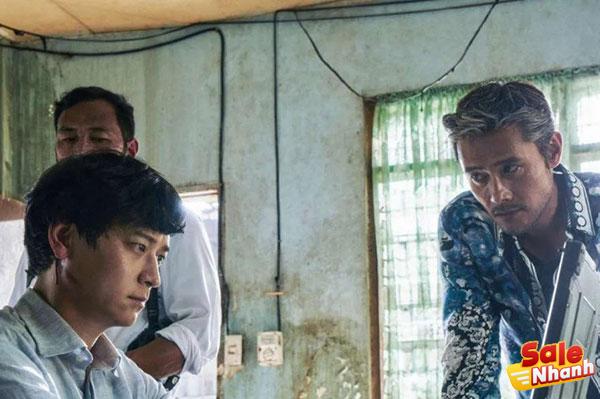 Jin Hyun-pil (Lee Byung-hun) is the head of One Network Inc., a multi-level company with a network covering all of Korea. Kim Jae-myeong (Kang Dong Won) is the Head of the Intellectual Criminal Investigation Department. He suspects Jin's company is linked to the CEO, politicians, and officials.
Jae-myeong gets lucky when he tracks down Park Jang-goon (Kim Woo-bin), the architect and IT mastermind of Jin company. He begins to approach Jang-goon to provide him with information about the Tech Center as well as Jin's secret ledger. Will Jae-myeong be able to uncover the secrets about Jin and his company?
Red 2
Release year : 2013
Genre : Adventure, Action, Crime, Comedy, Horror
Production : At Bonaventura Pictures
Directed by: Dean Parisot
Actors: Bruce Willis , Mary-Louise Parker, John Malkovich, Helen Mirren, Anthony Hopkins, Byung Hun Lee, Catherine Zeta-Jones, Neal McDonough, Brian Cox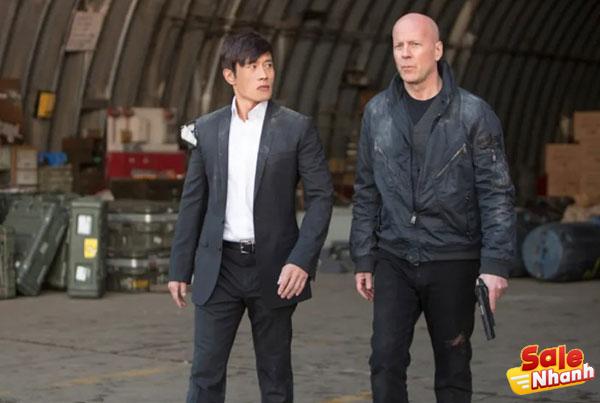 Frank Moses (Bruce Willis), a retired CIA agent, has a crush on Sarah Ross (Mary-Louise Parker). He decided to live a normal life with his partner.
But unexpectedly, Frank meets Marvin Boggs (John Malkovich) in a supermarket. He informs Frank that Wikileaks has leaked information regarding the whereabouts of Nightshade, a portable nuclear weapon.
Weapons are made in pieces and are hidden in the Russian state. They finally managed to find Nightshade's whereabouts.
Frank and his friends go to Paris to work with a woman from Russia named Katja (Catherine Zeta-Jones). They want to track down The Frog, a Russian agent to get more information about the operation.
They know that Dr. Edward Bailey (Anthony Hopkins), the brilliant inventor, may know where the weapon is. But it turns out that Dr. Edward Bailey by MI-6 was exiled to a mental hospital in London for 32 years. Frank's team then teams up with Victoria (Dame Helen Mirren).
Frank and his team saved Dr. Edward Bailey also received information that nuclear weapons were hidden in the Kremlin city.
Han Cho-bai (Lee Byung-hun) joins Frank's team in the hopes that he can get his weapon back. But out there, Jack Horton (Neal McDonough) is trying to track down Frank and find a nuclear weapon.
GI Joe: Retaliation
Release year : 2013
Genre: Adventure, Action, Horror, Science Fiction
Produce : Skydance Productions & Hasbro
Directed by: Jon M. Chu
Actors: Dwayne Johnson , Channing Tatum, Bruce Willis , Byung-hun Lee, DJ Cotrona, Ray Park, Adrianne Palicki, Ray Stevenson, Jonathan Pryce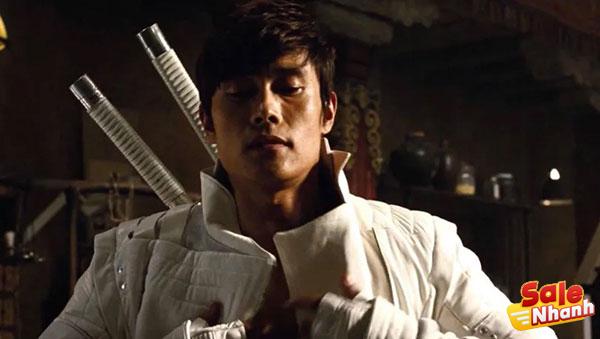 Still disguised as US President, Zartan (Arnold Vosloo), accuses the GI Joe group of stealing Pakistan's nuclear weapons after the president's death in the cold war. In fact, the crime was committed by Zartan, a mercenary partnered with Cobra Commander.
Now all world leaders are under the influence of Commander Cobra (Luke Bracey). GI Joe's team members still alive in small numbers and minimal weapons attempt to execute the plan with General Joseph Colton (Bruce Willis).
Their mission is to save the President of the United States and fight against Commander Cobra and his henchmen and world leaders. Will they succeed in carrying out their mission?
Terminator Genisys
Release year : 2015
Genre: Adventure, Action, Horror, Science Fiction
Production : Skydance Productions & China Movie Media Group
Directed by: Alan Taylor
Actors: Arnold Schwarzenegger, Emilia Clarke, Jason Clarke, JK Simmons, Jai Courtney, Matt Smith, Dayo Okeniyi, Michael Gladis, Courtney B. Vance, Lee Byung-hun, Sandrine Holt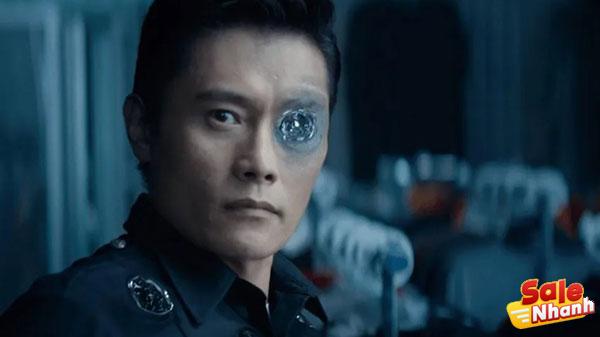 John Connor (Jason Clarke), the leader of the human resistance, brings Sergeant Kyle Reese (Jai Courtney) back to 1984. His goal is to protect Sarah Connor (Emilia Clarke) and protect the future. However, this event produces something unexpected, namely a change in the timeline.
Now, Sergeant Reese finds himself in a new and past version. He encounters several allies, including the Guardian, a dangerous new enemy, as well as an unexpected new quest, which is to reset the future.
Magnificent Seven
Release year : 2016
Genre: Adventure, Action, Western
Production: Metro-Goldwyn-Mayer, Columbia Pictures, Village Roadshow Pictures, LStar Capital, Pin High Productions, Escape Artists, Fuqua Films
Directed by: Antoine Fuqua
Actors: Denzel Washington, Ethan Hawke, Chris Pratt, Byung-hun Lee, Vincent D'Onofrio, Martin Sensmeier, Manuel Garcia-Rulfo, Peter Sarsgaard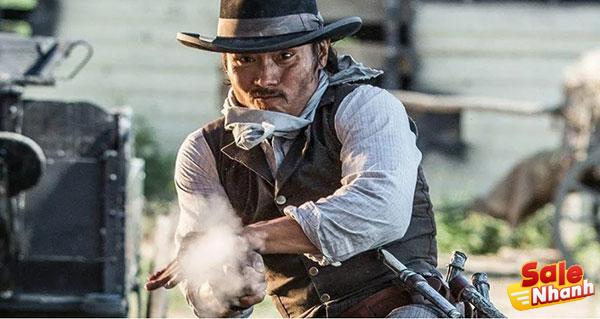 The classic story The Magnificent Seven has been turned into a modern version by director Antoine Fuqua. The town of Rose Creek is now controlled by Bartholomew Bogue (Peter Sarsgaard). He is a corrupt industrialist. The desperate townspeople finally asked for protection from the seven criminals.
Seven criminals work as gamblers, bounty hunters and assassins. When seven criminals get ready to go to war, they discover that the battle is not just about money.
In this film, Lee Byung-hun plays Billy Rocks, one of the seven villains. He is an assassin from Korea.
GI Joe: The Rise of Cobra . Movie
Release year : 2009
Genre: Adventure, Action, Horror, Science Fiction
Producer: Spyglass Entertainment, Di Bonaventura Pictures, Hasbro
Directed by: Stephen Somers
Actors: Channing Tatum, Adewale Akinnuoye-Agbaje, Marlon Wayans, Rachel Nichols, Dennis Quaid, Ray Park, Saïd Taghmaoui, Christopher Eccleston, Joseph Gordon-Levitt, Sienna Miller,
Jonathan Pryce, Byung-hun Lee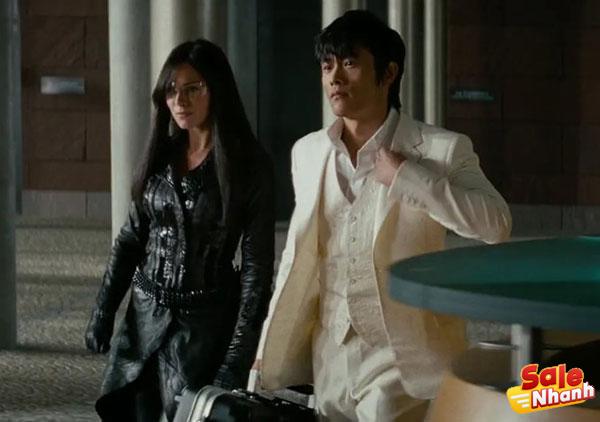 Captain Duke Hauser (Channing Tatum) and his partner Ripcord (Marlon Wayans) are stationed in Kazakhstan.
They are ordered to carry special warheads run by MARS, the weapons factory controlled by James McCullen (Christopher Eccleston). When the two are attacked by Anastasia DeCobray (Sienna Miller), they are rescued by GI Joe.
GI Joe is a secret special force led by General Abernathy (Dennis Quaid). This special force also tries to track down the footsteps of the thieves, who are none other than Cobra. Cobra is a criminal organization.
While Duke and Ripcord train to join GI Joe, James McCullen works undercover for Cobra. He also plans to recover the Nanomite warhead.
Along with Ripcord and backed by Heavy Duty, Snake Eyes, and the other members of GI Joe, Duke must prove that they are true American Heroes. They must stop launching the dangerous warhead before it is taken over by Cobra, who wants to take over the world.
The 10 films of Lee Byung-hun above are some of the most famous and best films he has ever acted in. Not only Korean films, Lee Byung-hun also made his name in a number of Hollywood movie titles thanks to co-starring with famous stars.
If you watch most of the Hollywood movies he plays are in the action or sci-fi genre. This is different from his Korean films which have various genres. So, do you want to see Lee Byung-hun's movie?
Salenhanh – Product review blog
Address: 115 Nguyen Van Qua, Tan Hung Thuan Ward, District 12, Ho Chi Minh City
Website: https://salenhanh.com
Mail: Salenhanh.com@gmail.com
#salenhanh #Reviewsalenhanh