In recent years, Jung Hae In has become one of the most beloved Korean actors, especially women. That's why in the last two years, Hae-in has often starred in Korean dramas and received a lot of praise.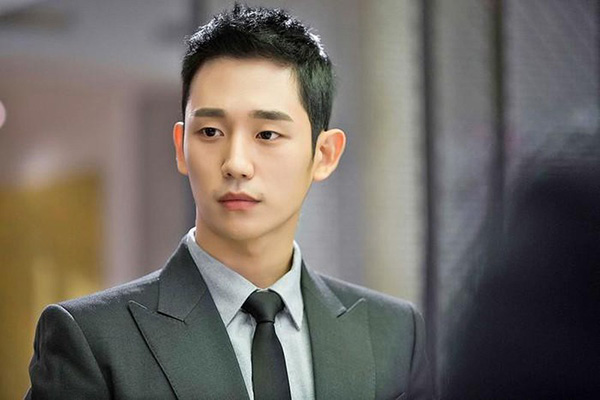 Usually, actors join the military at the final age, which is 29-30 years old, but Jung Hae In decided to enlist at the age of 21, which made him debut in the Korean entertainment industry quite late. . However, this Aries guy finally succeeded in showing his increasing quality of acting.
Top best movies of Jung Hae-in
Here is a Top Korean Drama by Jung Hae-in that you must watch.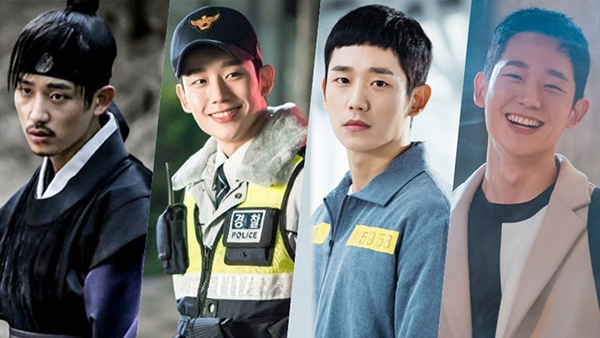 Bride of the Century (2014)
Hae-in officially debuted as an actor through this Korean drama series. The fantasy drama series airing on CSTV tells the story of a curse in a family. The curse deals with the death of the first groom of the family before marriage. In this drama, Hae-in plays Choi Kang-in, the younger brother of the main character, Choi Kang-joo (Lee Hong-gi).
When he first debuted, Hae-in's appearance in this film was notable for his blond hair, the character played by Hae-in who is a member of an idol group and has a playful nature. . Not only his appearance, Hae-in's acting in this movie also became the focus of attention and gradually made him one of the favorite actors in Korea.
The Three Musketeers – The Three Musketeers (2014)
This Korean drama set in the Joseon era is directly adapted from Alexandre Dumas' novel of the same name. The drama tells the story of Crown Prince Sohyeon (Lee Jin-wook) with two friends who are also his bodyguards, Heo Seung-po (Yang Dong-geun) and Ahn Min-seo (Jung Hae-in). .
In the second drama he starred in, Hae-in was able to build the character well despite appearing in a historical image. In fact, his performance in The Three Musketeers received rave reviews from the playwright. This drama also raised Hae-in's reputation much higher in the Korean entertainment industry.
Movie Blood (2015)
Korean drama broadcast on KBS2 about a surgeon, Park Ji-sang (Ahn Jae-hyun). Despite looking like a normal human, Ji-sang is actually a vampire. In this movie, Jung Hae-in plays Ji-sang's best friend Joo Hyun-woo and even though it's only a supporting role in the movie, he still shows quality acting and is very serious. His perfection in playing the character of Hyun-woo also makes him more and more popular with fans of Korean dramas.
Life is like that – Yeah, That How It Is (2016)
A humorous 60-episode family drama starring Korean actors across generations. At the time, Hae-in revealed that he was lucky to be co-starring with senior actors because there were many lessons she could absorb.
Yeah, That's How It Is about the life of a family of three generations living in the same house. Can you imagine how crowded it is? Many conflicts and challenges were faced together until they finally understood the true meaning of family. Thanks to his role in this drama, Hae-in won the "New Star" award at the 2016 SBS Drama Awards.
Movie Goblin (2016)
For those of you who love Korean dramas, you must have known Goblin already, right? If you didn't know, Jung Hae-in also appeared in this popular Korean drama, you know! Hae-in plays an upper-class baseball player who in the film becomes Ji Eun-tak (Kim Go-eun)'s first love and even makes Kim Shin (Gong Yoo) jealous.
Hae-in only appeared as a guest in two episodes, namely 7 and 8. However, the character plays an important role in the story and is described as having an irresistible charm. Therefore, Hae-in's brief appearance in Goblin was extremely loved by fans. Moreover, Goblin also beat the rating of the first episode of Reply 1988 when it was already so popular and surpassed the popularity of Descendants of the Sun.
While You Were Sleeping (2017)
After captivating the hearts of many people in Goblin, Hae-in made the girls feel like they were dying through Drakor While You Were Sleeping. This series tells the story of a girl named Nam Hong-joo (Bae Suzy) who has the ability to see bad events in the future through her dreams.
Meanwhile, there's a guy named Jung Jae-chan (Lee Jong-suk), a prosecutor who can stop Hong-joo's nightmare from coming true. In addition to these two, the character Han Woo-tak played by Jung Hae-in can also see the future in his dreams.
The love story of the character played by Hae-in in this Drakor ended incomplete. However, Hae-in's acting and good looks are considered to be gorgeous and attract the attention of many fans not only in his home country of Korea. In fact, Hae-in's manly appearance when wearing a police uniform is often the focus of the audience's attention.
Prison Playbook (2017)
Not content with his reputation as a handsome cop, Hae-in greets fans again as a prisoner in tvN's drama Prison Playbook. He surprised the audience with his acting from usually cheerful to cold and added a bit of horror. With her sharp eyes, Hae-in seems to be able to melt the hearts of all female fans.
Movie Something in the Rain (2018)
Something in the Rain aka Pretty Noona Who Buys Me Food became one of the most loved Korean dramas in 2018. With a handsome face and cute smile, it's no surprise. However, when Jung Hae In attracted many girls through this drama. This Korean drama is also Hae-in's first time playing the lead role.
The drama aired on JTBC channel tells the story of Yoo Jin-ah (Ye-jin), a 30-year-old girl who is good friends with Seo Joon-hee's (Hae-in) older sister named Seo Kyung-sun. (Jang So-yeon). At first, Jin-ah thinks Joon-hee is a manly guy. However, that perception changes when she meets Joon-hee again, who has just completed her studies abroad.
Thanks to starring in this movie, Hae-in has won various awards. From "K-Star Award" at APAN Star Awards to "Hallyu Artist Award" at The Seoul Awards 2018.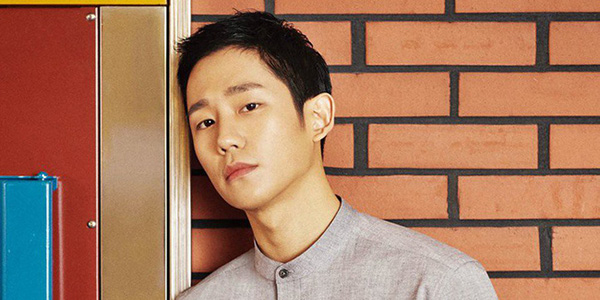 Salenhanh – Product review blog
Address: 115 Nguyen Van Qua, Tan Hung Thuan Ward, District 12, Ho Chi Minh City
Website: https://salenhanh.com/en
Mail: Salenhanh.com@gmail.com
#salenhanh #Reviewsalenhanh