Clint Eastwood is an example of a successful Hollywood filmmaker. Start your career as an actor with many successful films and then become a reliable director who produces many quality films. It is possible that audiences know this image as a cowboy in Sergio Leone's spaghetti western trilogy and in 5 action movies with the role of cop portrayed by Dirty Harry.
Starting his acting career in 1955, in 1970 Clint Eastwood ventured to make his own film, Play Misty for Me [1970], which was surprisingly warmly received by the audience. This proves he has talent as a future top filmmaker. And the assumption was not wrong. Today, Clint Eastwood has become one of Hollywood's best directors.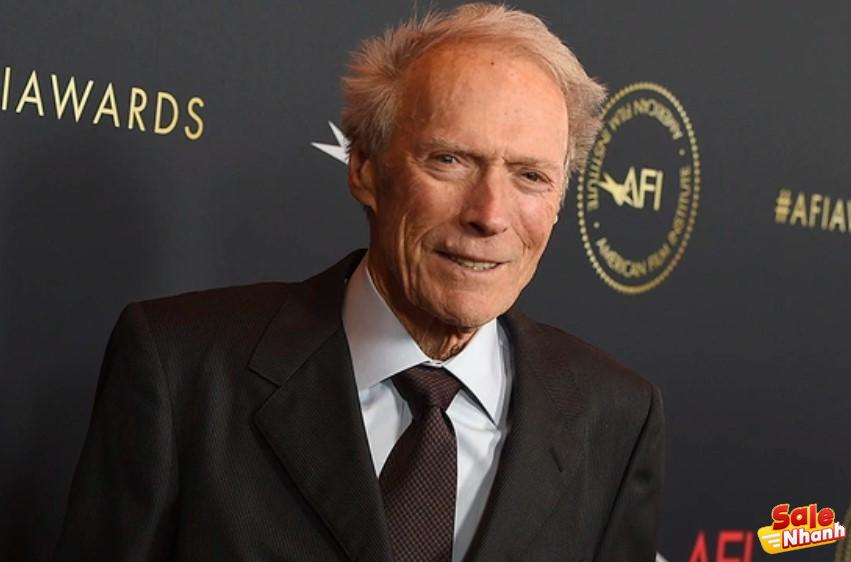 Of the 39 films that were released between 1970 and 2017, here are the 10 best of them all. Some of them have won Oscars and have also received awards at various prestigious film festivals.
High Plains Drifter [1973]
Release year : 1973

Genre: Drama, Mystery, Western

Directed by: Clint Eastwood

Actors: Clint Eastwood, Verna Bloom, Marianna Hill

Production company : Malpaso . Company
Still influenced by the cowboy character of some of his films with Sergio Leone and Don Siegel, Clint Eastwood embodies simple but high-quality Western images. The story might be ordinary, as a foreign cowboy arrives in a village experiencing the stress of the arrival of three bandits.
Although this film was scorned by some film critics, even John Wayne, who often plays in cowboy movies, considered the film shallow, but in reality this film became a one of the highest-grossing westerns of the 1970s and is still considered one of the best westerns by AFI. In fact, Rotten Tomatoes gave the film a 96% rating, which was shot on California's Mono Lake.
The Outlaw Josey Wales [1976]
Released year : 1976

Genre : Western

Directed by: Clint Eastwood

Actors: Clint Eastwood, Sondra Locke, Chief Dan George

Production company : Warner Bros., The Malpaso Company
In this western set during the American Civil War, Clint Eastwood plays Josey Wales, a farmer forced to take up arms to avenge the murder of his family members by Union Troops. . He later joined the Federal Guerrilla Army during the Civil War.
Josey Wales is a fictional character made famous by the success of the novel Outlaw Rebel: Josey Wales published in 1973. The plot of the novel is zigzag and full of adventure, prison break, performed quite well on the big screen by Clint Eastwood. who made an Orson Welles predicting whether Eastwood would become a great director in the future.
Unforgiven [1992]
Release year : 1992

Genre: Drama, Western

Directed by: Clint Eastwood

Actors: Clint Eastwood, Gene Hackman, Morgan Freeman

Production company : Warner Bros., Malpaso Productions
A retired gunfighter decides to get back into action on one last mission. William Munny, played by Clint Eastwood, is assisted by several colleagues played by Gene Hackman, Morgan Freeman, and Richard Harris. During the promotion of this film, Eastwood said that the film was his last Western film.
In tribute to his mentors, Sergio Leone and Don Siegel, this film won 4 Oscars out of 9 nominations. Clint Eastwood took home the Academy Award for Best Director and a nomination in the Best Actor category. In addition, this film also won Oscars in the categories of Best Picture, Best Supporting Actor for Gene Hackman and Best Editing.
The Bridges of Madison County [1995]
Release year: 1995

Genre: Drama, Romance

Directed by: Clint Eastwood

Actors: Clint Eastwood, Meryl Streep, Annie Corley

Production company: Warner Bros., Amblin Entertainment, Malpaso Productions
The romantic drama adaptation of Robert James Waller's best-selling novel paired Clint Eastwood with Meryl Streep in one of his best performances. Tells the love story and romance between a housewife and a National Geographic photographer over four days that later changed their lives forever.
Clint Eastwood, who often plays westerns or action movies, can unexpectedly perform well in romantic movies and has a near-perfect chemistry with Meryl Streep, for which Meryl Streep was nominated for an Academy Award in the Female category. best lead actor.
Mystic River [2003]
Release year : 2003

Genre: Crime, Drama, Mystery

Directed by: Clint Eastwood

Actors: Sean Penn, Tim Robbins, Kevin Bacon

Production company: Warner Bros., Village Roadshow Pictures, NPV Entertainment
This psychological thriller, an adaptation of Denis Lehane's novel, tells of a small-town tragedy that causes three childhood friends to reunite in mutually questionable positions. The film also has the music by Clint Eastwood, with the participation of three veteran actors, Sean Penn, Tim Robbins and Kevin Bacon.
The film was met with critical acclaim, starting to establish Clint Eastwood as one of Hollywood's finest directors. They have won a total of two Oscars from six Academy Awards categories, which are Best Actor for Sean Penn and Best Supporting Actor for Tim Robbins. Shades of darkness and mystery pervade the entire length of this film.
Million Dollar Baby [2004]
Release year : 2004

Genre: Drama, Sports

Directed by: Clint Eastwood

Actors: Hilary Swank, Clint Eastwood, Morgan Freeman

Production company: Warner Bros., Lakeshore Entertainment, Malpaso Productions
In this sports drama about the world of boxing, as usual, Clint Eastwood acts as director, producer and composer. Morgan Freeman. The plot is a bit mellow, making us cry.
From a total of seven nominations, the film, based on a short story by FX Toole, won four Academy Awards, which are Best Picture, Best Actress for Hilary Swank, and Best Supporting Actor for Hilary Swank. Morgan Freeman and Best Directing Achievement for Clint Eastwood, which testifies to his ability to direct quality films.
Letters from Iwo Jima [2006]
Release year : 2006

Genre: Action, Adventure, Drama

Directed by: Clint Eastwood

Diễn viên: Ken Watanabe, Kazunari Ninomiya, Tsuyoshi Ihara

Production company: DreamWorks, Warner Bros., Malpaso Productions
This time, Clint Eastwood screened a war drama about the Battle of Iwo Jima from the perspective of the Japanese military, complete with the use of Japanese throughout the film. This film is a supplement to the previous film, Flags of Our Fathers [2006], which recounts the same battle from the point of view of the US military.
This film proved to be better than its twin film also directed by Clint Eastwood, both in terms of quality and box office results. Although it only won an Oscar in the category of Best Sound Editing, this film still made it to the list of the best films of 2007, after the film also produced by Steven Spielberg was released to the world. America.
Changeling [2008]
Release year : 2008

Genre: Biography, Crime, Drama

Directed by: Clint Eastwood

Actors: Angelina Jolie, Colm Feore, Amy Ryan

Production company: Imagine Entertainment, Malpaso Productions, Relativity Media
Clint Eastwood returns with a psychological thriller with Angelina Jolie as the title character. The film is about a mother's struggle for her opinion that the child found by the police is not her missing child, but the authorities have positioned themselves as the wrong side.
This story is inspired by true events in 1928 that opened up the mysteries of the California government and authorities of that era. This film depicts crimes against children, legal discrimination against women, and abuses of government power. The response to this film was mixed and no Oscars were awarded.
Grand Turin [2008]
Release year : 2008

Genre: Drama

Directed by: Clint Eastwood

Actors: Clint Eastwood, Bee Vang, Christopher Carley

Production company: Matten Productions, Double Nickel Entertainment, Gerber Pictures
This film raises the topic of the lives of Hmong refugees from Laos in the US. One of his teens is involved with gangsters that endanger his family and neighbors. A veteran of the Korean War, played by Clint Eastwood, helps solve the problem in his own way.
The film, which stars Eastwood's two sons, Scott as the actor and Kyle as the composer, is slow-paced but keeps us curious as to what will happen next. The screened ending also left a deep impression on the audience that is not easy to forget.
Sully [2016]
Release year : 2016

Genre: Biography, Drama

Directed by: Clint Eastwood

Actors: Tom Hanks, Aaron Eckhart, Laura Linney

Production company: Flashlight Films, Hurwitz Creative, Malpaso Productions
The film tells the story of pilot Chesley Sullenberger who makes an emergency landing in the Hudson River without casualties, but is cornered by the investigation for confessing to his life-saving actions. The main character played by Tom Hanks is quite good and shows his true nature in the credits.
The film received rave reviews, but was criticized by some for casting the National Transportation Safety Board as the villain who always finds fault with an event in the transportation world. . Even though all the passengers were flattered and thanked for the heroic act of the pilot.
Even though Clint Eastwood is currently one of Hollywood's top directors, he's still evolving when you look at his films. From movie to movie the graphs always go up even though some of them don't perform better than the previous one. And unique, he has tried many genres, maybe just horror movies that he has never done.
At a very old age, it proves that Clint Eastwood's cold hand still produces high-quality movies. According to the cast and crew, the film director's laid-back nature made them comfortable and the filming atmosphere was favorable. This makes many actors want to work with him again. Let's wait for the next quality movie of this big man.