When it comes to Cate Blanchett's name, what comes to mind is that her acting quality is very capable. For an actress her age, Blanchett has always been at the forefront of her acting ability in her films. His abilities have been recognized by the directors and other actors who have worked with him and also have several awards from many film festivals around the world.
Born Catherine Elise Blanchett on May 14, 1969 in Melbourne, Australia, Blanchett honed her acting skills through stage performances in her home country, which led to her also acted in a number of television series, which launched her into Australian, British and American cinema. career.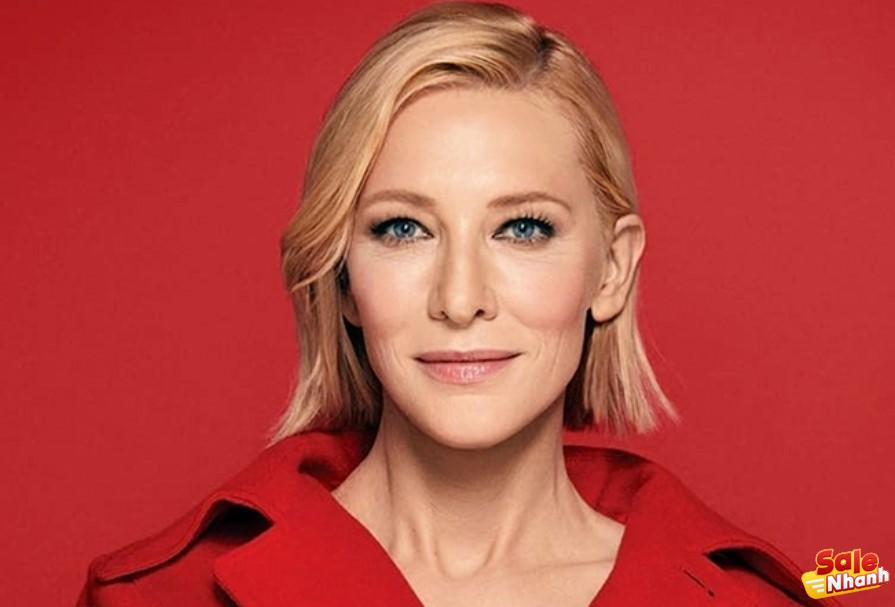 She has starred in more than 50 feature films and most of all showcase her memorable acting, and over 20 theatrical performances in which she has participated, making her selection It's very difficult for us to show these ten best mother-of-four movies. . And this is the result.
Elizabeth [1998]
Release year : 1998

Genre: Biography, Drama, History

Directed by: Shekhar Kapur

Actors: Cate Blanchett, Liz Giles, Rod Culbertson

Production company: PolyGram Filmed Entertainment, Working Title Films, Channel Four Films
This British film directed by Shekhar Kapur is responsible for the development of Blanchett's film career. Her portrayal of Queen Elizabeth I was very, very memorable for everyone who saw the film.
His theatrical training enabled him to convincingly portray the Queen of England, who was dubbed the "Virgin Queen" because she chose to run the country rather than marry. For the first time, Blanchett was nominated for Best Actress at the Academy Awards and won at the BAFTA Awards and Golden Globe Awards.
The Lord of the Rings Trilogy & The Hobbit Trilogy
As one of the rising actresses, of course a lot of directors want to work with her. One of them was Peter Jackson, who convinced him to play Galadriel in the Middle-earth trilogy of JRR Tolkien's best-selling novels.
Blanchett's face is really tough, looks gentle like other fairies but does not lose its solid look, especially when she has to intervene to help the fight to save Middle Earth from the evil forces of Sauron. .
Despite appearing over a period of more than ten years, strangely, Blanchett's performance as Galadriel never ages from film to film.
The Aviator [2004]
Release year : 2004

Genre: Biography, Drama

Directed by: Martin Scorsese

Actors: Leonardo DiCaprio, Cate Blanchett, Kate Beckinsale

Production company : Forward Pass, Appian Way
In this film by legendary director Martin Scorsese, Cate Blanchett is able to bring to life the role of Katharine Hepburn, a famous Hollywood actress of the 1940s-1960s who also became the lover of Howard Hughes, a professional The airline has worked in the movie world.
Although her face doesn't really resemble Hepburn, the legendary actress's aura can carry her with her in every scene. Of course, this performance brought her many awards, one of which was from the Academy Award in the category of Best Supporting Actress.
Babylon [2006]
Release year : 2006

Genre: Drama

Directed by: Alejandro G. Iñárritu

Actors: Brad Pitt, Cate Blanchett, Gael García Bernal

Production company: Paramount Pictures, Paramount Vantage, Anonymous Content
In Alejandro Gonzalez Inarritu's epilogue to Alejandro Gonzalez Inarritu's Death Trilogy, Blanchett is one of a number of movie stars involved in one of three seemingly unrelated main stories that have a common thread.
Cate Blanchett plays a tourist visiting Morocco with her husband. On the way, he was suddenly hit by a shadow that could not be seen from afar. His acting throughout the film can evoke pity and pain from the audience even though the scene always shifts to the other two stories.
Notes on a Scandal [2006]
Release year : 2006

Genre: Crime, Drama, Romance

Directed by: Richard Eyre

Actors: Cate Blanchett, Judi Dench, Andrew Simpson

Production company : Fox Searchlight Pictures, DNA Films, UK Film Council
In this British film directed by Richard Eyre, Blanchett plays an art teacher at a school who has a romantic relationship with her student. This is known by a history teacher who is about to retire.
With all kinds of threats, from gentle to threatening to complain to the school, this history teacher tried to infiltrate Blanchett's life and destroy it. Clearly, this history teacher had a motive for Blanchett. For the third time, Blanchett was nominated for an Academy Award, this time for Best Supporting Actress.
Elizabeth: The Golden Age [2007]
Release year : 2007

Genre: Biography, Drama, History

Directed by: Shekhar Kapur

Actors: Cate Blanchett, Clive Owen, Geoffrey Rush

Production company : Universal Pictures, StudioCanal, Working Title Films
Playing Queen Elizabeth I of England, Cate Blanchett displayed great acting qualities as a queen during one of the most difficult periods in British history, when there was much harassment from abroad. as well as from her own country.
Still directed by Shekhar Kapur with musical accompaniment by AR Rahman, this film is critically acclaimed as one of the best historical films, although many historians consider many of the details in the film. This is historically incorrect. Blanchett was nominated for Best Actress at the Academy Awards.
I'm Not There [2007]
Release year : 2007

Genre : Biography, Drama, Music

Directed by: Todd Haynes

Actors: Christian Bale, Cate Blanchett, Heath Ledger

Production companies: Killer Films, John Wells Productions, John Goldwyn Productions
Bob Dylan is one of the famous and genius musicians who have been recognized for their quality by world citizens and other musicians in particular. This film is not a biography of Bob Dylan, but rather 7 stories inspired by his life and music.
There are 7 actors and actresses playing the incarnation of Bob Dylan, one of which is Blanchett as Jude Quinn, whose story was inspired by the period in Bob Dylan's life when he hosted a concert. music with all the unusual electric music. and criticized by many.
For her excellent performance, Blanchett was nominated for Best Supporting Actress at the Academy Awards, where she was also nominated for Best Actress for Elizabeth: The Golden Age .
The Curious Case of Benjamin Button [2008]
Release year : 2008

Genre: Drama, Fantasy, Romance

Directed by: David Fincher

Actors: Brad Pitt, Cate Blanchett, Tilda Swinton

Production company: Warner Bros., Paramount Pictures, The Kennedy / Marshall Company
In this film adaptation of F. Scott Fitzgerald's short story, Blanchett is once again paired with Brad Pitt after being together in Babylon. His unique story, in which Benjamin Button's life is turned upside down, born and died at an early age, has received critical acclaim from the public and critics alike for its imaginative visualization and devout storytelling. starring David Fincher.
Blanchett's portrayal of Benjamin Button's love interest is important in the story and well done by him, especially for the scene where they meet at the same age. And let's not forget the last scene where Benjamin Button dies the baby in his arms.
Blue Jasmine [2013]
Release year : 2013

Genre: Drama

Directed by: Woody Allen

Actors: Cate Blanchett, Alec Baldwin, Peter Sarsgaard

Production company : Gravier Productions, Perdido Productions
Playing a gangster girl during the most depressing period of her life, where her husband's granary was forced to be arrested for a scam that had her entire property confiscated, Blanchett was able to performed a very convincing performance in Woody Allen's very unique and distinctive film.
Anxiety, confusion, always looking beautiful in sadness, all of these things can be expressed by him very reliably. Throughout the film, we are made to be able to feel the emotions of the characters he plays. Naturally, if through this movie, Blanchett ended up winning a hat-trick as Best Actress from the Academy Awards, Golden Globe Awards, and BAFTA Awards.
Carol [2015]
Release year : 2015

Genre: Drama, Romance

Directed by: Todd Haynes

Actors: Cate Blanchett, Rooney Mara, Sarah Paulson

Production company : The Weinstein Company, Film4, Number 9 Films
This film has a feminist theme and presents a story about same-sex relationships that tend to be taboo in the era in which this film takes place. His classy acting combined with that of Rooney Mara, who appeared pure and innocent.
The story of their torn relationship, touching their souls makes the story even more interesting. The acting quality was up to standard, and was again nominated for Best Actress through this movie.
Every movie starring Cate Blanchett is always eagerly awaited by the audience. Not because of commercial value, but more to see his surprising acting in each of his films.
She broke many records, including being nominated for Best Actress for the same role in different years, and being nominated in two different categories in the same year.
Not only that, Cate also won the Best Actress award at 3 prestigious film festivals, and was nominated for an Oscar for her Oscar-winning role. It is still worth waiting for his classy acting in the next films.