Antonio Banderas is one of the most famous Spanish actors in the Hollywood film industry. Amazingly, he is not only an actor, but also a director, film producer and even a singer.
His name began to fly high since he starred in the films of director Pedro Almodóvar from Spain. His most recent work is the film Pain and Glory (2019).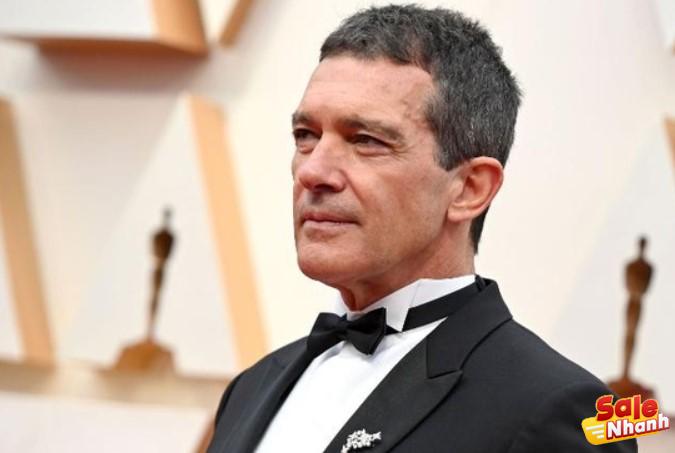 Banderas has proven his acting quality by demonstrating the awards he has received. At the 2019 Cannes Film Festival, he received the Best Actor award for his leading role in Pain and Glory.
Of course you still remember old movies like Mask of Zorro (1998), Evita (1996) or Spy Kids (2001). The following is a list of films by Antonio Banderas that are loved by the audience.
Matador
Release year : 1986

Genre: Comedy, Drama

Production : Film Stratus

Directed by: Pedro Almodóvar

Actors: Antonio Banderas, Assumpta Serna, Nacho Martinez
It is known that Antonio began his film career with director Pedro Almodóvar. One of the films entrusted to him by the director was Matador. This black Spanish skit is one of Pedro Almodóvar's finest works.
Reportedly, secretly without his conservative mother's knowledge, Angel (Antonio Banderas) attends a bullring school run by Diego (Nacho Martínez), a retired bullfighter. The plot changes when Angel turns himself in to the authorities for a failed rape.
It turned out that not only that, he also admitted to the act of killing the young girl, which he also did not commit. The plot develops as the case is further investigated by the police who believe Angel is innocent.
Philadelphia
Released year: 1993

Genre: Gay & Lesbian, Drama

Produce : Clinica Estetico, TriStar Pictures

Directed by: Jonathan Demme

Actors: Denzel Washington, Tom Hanks, Antonio Banderas, Jason Robards, Mary Steenburgen, Joanne Woodward
After being brought to Hollywood by Madonna, Banderas began starring in several films, one of which was Philadelphia. For most people, when it comes to the movie Philadelphia, it's probably more reminiscent of Tom Hanks, who plays Andrew Beckett, who sued his law firm when he was fired for being caught. currently infected with AIDS.
This film is Banderas' breakthrough performance as Miguel Alvarez, Beckett's lover. The depiction of Banderas looks heartbreaking and natural. He plays a helpless man who watches his lover die of AIDS.
Desperado
Release year: 1995

Genre: Action

Production : Columbia Pictures Corporation

Directed by: Robert Rodriguez

Actors: Antonio Banderas, Quentin Tarantino, Salma Hayek, Cheech Marina, Joaquim de Almeida, Steve Buscemi
Desperado is the second installment in Robert Rodriguez's Mexican Trilogy. Antonio Banderas is the main character named Mariachi. He is a musician on a mission to take revenge on the gangster, Bucho (Joaquim de Almeida), who killed the woman in his life.
As for the subject of shooting, this movie is one of the best works and is loved by fans of the action genre. Banderas received critical acclaim for his performances in films that gave him the image of an action hero in the Hollywood film industry.
Evita
Release year : 1996

Genre: Musical

Production : Cinergi Pictures Entertainment, Summit Entertainment, Hollywood Pictures, Dirty Hands Productions

Directed by: Alan Parker

Actors: Madonna, Antonio Banderas, Jonathan Pryce, Jimmy Nail
Evita is a film adaptation of the musical film of the same name that appeared in 1976. The film is inspired by the life of Eva Perón. The story revolves around the life of Eva. Eva's character is played by a singer and sensationalist, Madonna.
It is said that Eva comes from a very poor family and she has aspirations to live a lavish life. Evita describes Eva's struggles as she rose to become an actress as well as the First Lady of Argentina.
The film was a box office success and grossed $141 million worldwide. Not only that, this film also received awards and nominations at several film festivals.
Mask of Zorro
Release year : 1998

Genre: Adventure

Production : TriStar Pictures, Amblin Entertainment

Directed by: Martin Campbell

Actors: Antonio Banderas, Catherine Zeta-Jones, Anthony Hopkins, Matt Letscher, Stuart Wilson
Zorro's Mask is another movie starring Antonio Banderas, who helped raise his profile. After 20 years playing the role of Zorro, Don De la Vega (Anthony Hopkins) escapes from prison. He wants to kill his wife killer and find his kidnapped daughter.
What triggers his action is the news that Don Rafael Montero (Stuart Wilson), the man who ruined his life, is back. He undertook this adventure with the help of Alejandro (Antonio Banderas), who became his successor. Overall, the film received positive reviews, specifically for its action elements, from critics.
The 13th Warrior
Release year: 1999

Genre: Action, Adventure

Produce : Touchstone Image

Directed by: Michael Crichton, John McTiernan

Actors: Antonio Banderas, Umar Syarif, Diane Venora
This time, Antonio Banderas stars in the film adaptation of the 1974 novel Eaters of the Dead, written by Michael Crichton. The story of this film is a combination of two interesting sources. One of them is about the real life adventures of Ahmed Ibn Fahdlan (Antonio Banderas).
Ahmed is an Arab poet and Muslim diplomat who was exiled from his homeland. In the end he was accompanied by the Vikings. Initially, the behavior of the Scandinavians offended him, but in the end they respected these fierce warriors even more.
Along the way, Ahmed and the Vikings receive word of approaching criminals. In the end, they must fight against a force that was previously thought to exist only in legends.
Once Upon a Time in Mexico
Release year : 2003

Genre: Action

Produce : Troublemaker Studios

Directed by: Robert Rodriguez

Actors: Antonio Banderas, Johnny Depp, Salma Hayek, Mickey Rourke, Danny Trejo, Eva Mendes, Marco Leonardi, Enrique Iglesias, Ruben Blades, Cheech Marina, Willem Dafoe
This film is the final installment in Robert Rodriguez's Mexican Trilogy after "El Mariachi" and "Desperado". Antonio Banderas returns as El Mariachi. He is a serial killer who is caught working as an international spy when a CIA agent (Johnny Depp) recruits him to carry out the assassination of a Mexican drug lord (Willem Dafoe).
The drug lord planned to assassinate the President of Mexico. At the same time, El Mariachi also seeks revenge against the corrupt general who killed his wife (Salma Hayek) and daughter. The tension in the film never seems to stop, keeping the audience glued to the story line.
Spy Kids
Release year : 2001

Genre : Adventure, Action, Family, Children

Production : Dimension Films, Troublemaker Studios

Directed by: Robert Rodriguez

Actors: Antonio Banderas, Carla Gugino, Alan Cumming, Teri Hatcher, Cheech Marina, Danny Trejo, Robert Patrick, Tony Shalhoub, Alexa Vega, Daryl Sabara, Mike Hakim
If in the past he always acted in violent action films, in the early 2000s, Antonio Banderas participated in a film with the theme of action, children and family. This time, director Robert Rodriguez tries to make a family action movie titled Spy Kids. Banderas plays Gregorio Cortez.
He and his wife Ingrid Cortez (Carla Gugino) are dragged back to the world of espionage they left behind when they were married. However, when their former agents disappear one by one, Cortez is forced to get back into action.
But it turns out, he and his wife have disappeared and the only people who can bring them back are their two children.
The Skin I Live In
Release year : 2011

Genre: Mystery, Thriller, Drama

Production : El Deseo SA, FilmNation, Canal + Espaa

Directed by: Pedro Almodóvar

Actors: Antonio Banderas, Marisa Paredes, Elena Anaya, Roberto Lamo, Jan Cornet
The film is based on Thierry Jonquet's 1984 novel titled Mygale. The Skin I Live In is a psychological thriller. In this film, Antonio Banderas plays a skilled plastic surgeon who succeeds in creating new skin that can help burn victims.
The plot begins when he tries to test a skin prototype on a woman who is forcibly detained at her home. The element of suspense and extraordinary thrills has made The Skin I Live In receive a lot of praise. Banderas' performance in this film also received a lot of praise and was also loved by critics and audiences alike.
Pain and Glory
Release year : 2019

Genre: Drama

Produce : El Deseo

Directed by: Pedro Almodóvar

Actors: Antonio Banderas, Penelope Cruz, Asier Etxeandia, Nora Navas, Leonardo Sbaraglia, Julieta Serrano
Through Pain and Glory, Antonio Banderas gets his first Oscar nomination. He returned to work with his former director, Pedro Almodovar. Banderas plays an Almodovar imitator named Salvador Mallo, whose career has gone downhill due to a serious illness.
When faced with the possibility of not being able to work anymore, Mallo finally reflected on much of his past. Like his childhood in the village of Paterna, his love for the world of cinema and his relationship with his former lover failed. His performance in this film earned Banderas multiple awards at the Golden Globe Awards and Critics' Choice Awards.
Those are the 10 films of Antonio Banderas that have successfully brought his name to fame in the Hollywood movie world. Starting with Spanish-language films, Banderas successfully penetrated American cinema and made himself famous among Hollywood movie lovers.
Not only has he acted in adult action movies, but he has also tried his hand at a number of children's and family films, such as Spy Kids, and was a voice actor in Shrek 2. Of all Antonio Banderas' movie collections, which one is your favorite?