Adam Sandler is one of the A-list stars of Hollywood cinema. His name was much noticed after the comedy show Saturday Night Live. Referring to Adam Sandler, people immediately think of a big actor with a silly look and a friendly smile.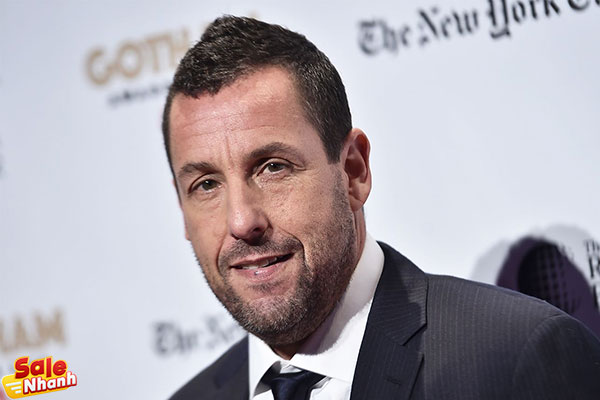 Adam Sandler Biography
Adam Sandler full name is Adam Richard Sandler (born September 9, 1966) he is a Jew. Adam Sandler was born in Brooklyn, New York. His father is an electrical engineer and his mother is a preschool teacher.
From a young age, Adam was a person with a sense of humor, he continued to nurture and develop his talent through his New York University performances.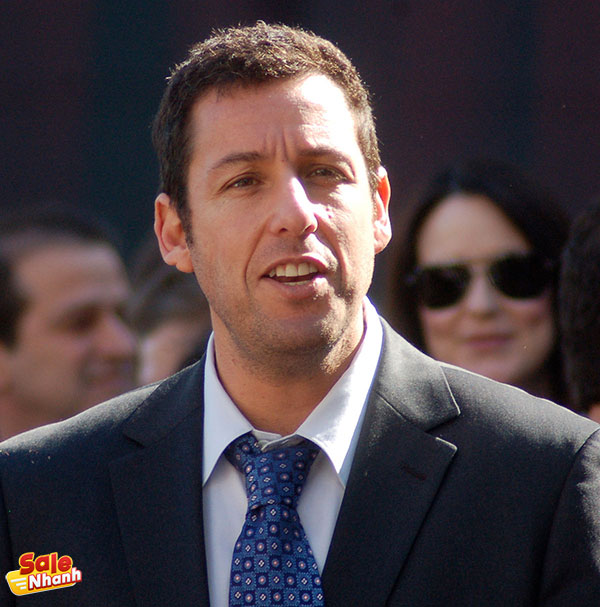 He is a comedian, playwright, successful businessman, film producer and musician. Adam's name ranked 5th among the richest actors in the world voted by Wealthygorilla magazine.
After participating in the comedy show Staturday Night Live, he became a star in the Hollywood movie capital.
Adam Sandler's Best Movies
Adam Sandler movies always bring in huge revenue. Let's take a look at the list of the best Adam Sandler movies with Salenha!
Movie Uncut Gems (2019) – Diamond in the Rock
Unusual this is not an Adam Sandler comedy. Uncut Gems belongs to the crime, thriller genre.
Highly appreciated by domestic and foreign press as well as critics, this is a very worthwhile movie for Adam at the age of 50. Many people expressed surprise and regret for this latest Adam Sandler film because didn't win an Oscar.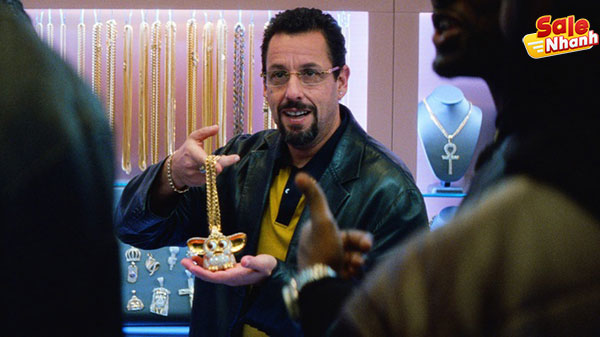 The film Uncut Gems is set in New York City, USA in the early 2010s. The main character of the film is Howard Ratner (Adam Sandler) – owner of a jewelry shop, and also a gambling addict who is in debt. as "Lord Chom".
One day, Howard accidentally discovered and bought a rare cat's eye stone from Ethiopia. He thinks that the item can reach a value of more than 1 million USD, so he plans to put it up for auction to make a profit.
However, when the money was nowhere to be found, a series of bad and funny events continued to happen, mainly due to Howard's countless wrong decisions, plus his love of betting was infiltrated in his blood.
Movie Grown Ups (2010) – Big kids
A comedy by Adam Sandler that goes down in the history of Hollywood cinema.
The movie Grown Ups tells the story of 5 friends who played on the high school football team together. When they heard that their former trainer had passed away, they gathered to return to New England to attend the funeral. However, this is also a rare opportunity to meet each other after 30 long years of separation.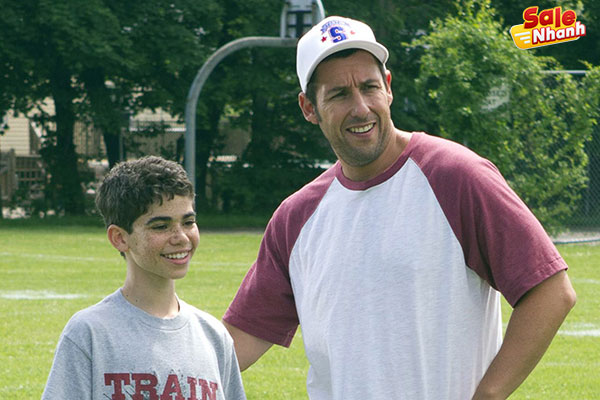 When they meet again, all 5 of them realize that even though they are all grown up and married, with the "matching taste", their rebellious childish nature will emerge and the story will make the audience laugh. stomachache.
Movie Pixels War (2015)
Pixels 2015 is a story that begins with a time spaceship with a message of peace, including evidence of human life and culture sent by NASA in 1982 with the hope of finding alien life. .
Ironically, this spacecraft was sent in the wrong way, causing the "alien cultures" to mistranslate it into a threatening message.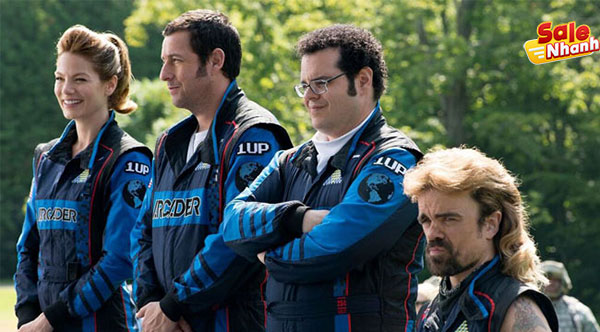 That's why they set out to invade the earth. They use the classic video games of the earth to build models for attacks.
To fight this invasion, president William Cooper (Kevin James) enlists the aid of a group of old school friends, led by former Game champion Sam Brenner (played by Adam Sandler) with the goal of defeating the enemy. aliens and save the earth.
This movie will bring you and your friends relaxing moments and childhood memories of classic games.
Phim The Week Of (2018)
In The Week Of 2018, Adam Sandler and Chris Rock play two fathers who are about to witness the amazing thing that their daughter and son are married. As the father of the bride, Sandler's character wishes to carefully prepare for the ceremony, but with limited funds and "not good enough" investment, his efforts turn the wedding ceremony into a wedding ceremony. disaster.
Chris Rock plays the groom's father – a very talented and wealthy surgeon, begging the father of the bride to let him "get in" and save the ceremony. But the bride's father still did not want to give up and was determined to make the wedding ceremony for his daughter.
Movie Funny People (2009)
In the movie: George (played by Adam Sandler) is a very successful comedian. But at the height of his fame, George received terrible news that he was infected with a serious disease and had less than a year left to live.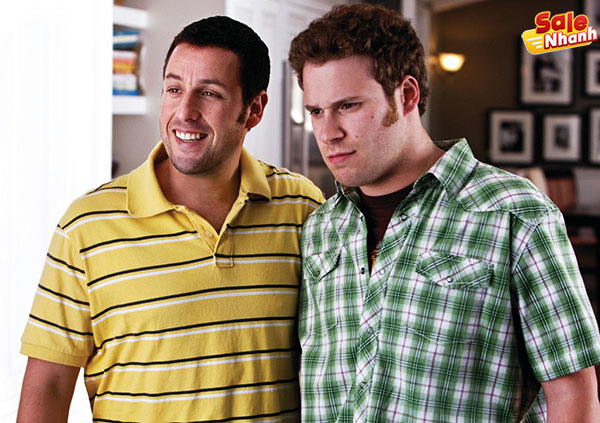 Ira Wright is also a comedian, but is still struggling to make a name for herself. George asked Ira to be his assistant as well as his pre-show introducer after their first meeting. George and Ira gradually become best friends. This friendship helps him realize important life values ​​that he had never thought about before.
This is also one of Adam Sandler's best comedies.
Movie 50 First Dates (2004) 50 First Dates
50 First Dates marks the reunion between Adam Sandler and his friend Drew Barrymore. The film is set in the island of Hawaii, is the story of a romantic, but somewhat wacky couple.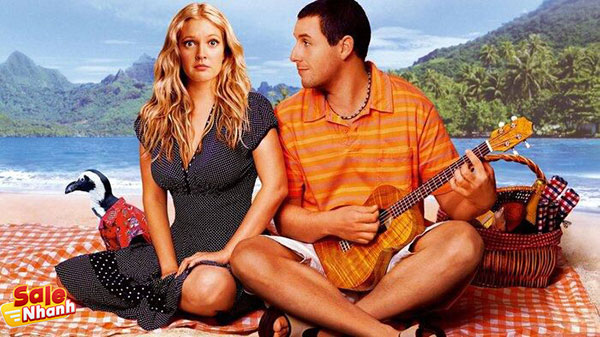 The story begins with the female character Lucy – a girl who lost her memory after a tragic accident, after waking up she forgot what happened yesterday. And he plays Henny – a veterinarian who works in an aquarium in Hawaii. He was so in love with Lucy, he needed to choose almost every way to get her back to her memory. This unfortunate incident has brought both of them thousands of funny situations.
Movie Click (2006) – Magic Click
The film has a somewhat lighthearted plot, but it's the breath of life. Specifically, it is about an architect Michael Newman so passionately working that he forgot his family, even his wife with two children did not bother to ask.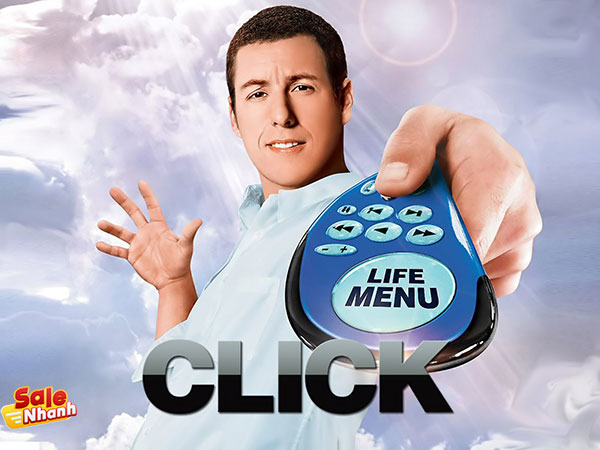 The troubles and valuable lessons he received when he accidentally got a kind of universal remote that can fast-forward almost anything, recognizing the past and the future. After enjoying the movie you need to use widely to your family more widely.
Movie The Do Over (2016) – Return of the Master
The Do Over 2016 is one of the comedy films of actor Adam Sandler. The film was provided in 2016 by director Steven Brill and written by Kevin Barnett and Chris Pappas.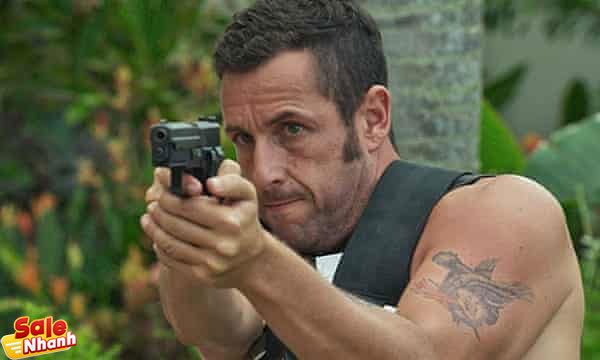 The content of the film is about the lives of Charlie (played by David Spade) and Max (played by Adam Sandler) after fake deaths to start their lives again. Every device goes bad, when they discover that the dead men whose identities they have adopted have become entangled in criminal activities.
Movie Just Go With It (2011) – The fake wife
Danny is a plastic surgeon who has his fake wedding ring as a trick to win the hearts of beautiful young girls. But when he met Palmer, he woke up to realize that the game was super harmful. He has to ask his assistant to pretend to be a feisty and difficult wife and convince Paler that they are close to a divorce.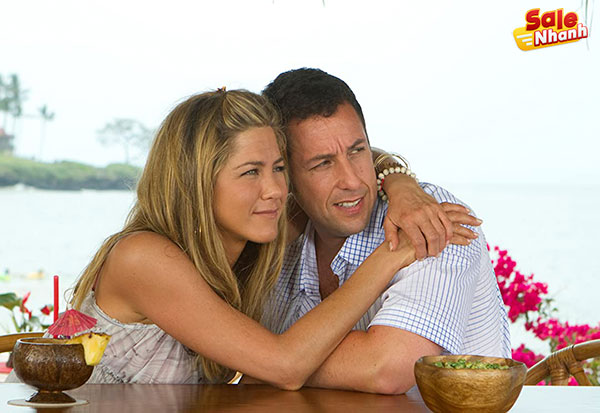 It's more complicated when they have a vacation together in Hawaii. With the funny situations he realized, what is important and necessary for him or not?
Movie Murder Mystery (2019) – Murder Mystery
Marks the return of 2 hit comedians, Adam Sandler and Jennifer Anniston.
Murder Mystery is about the exciting honeymoon of young couple Nick Spitz and Audrey Spitz, accidentally during a trip to Europe they are entangled in a dangerous human flesh plot and everyone on that train has hidden signs. suspicious.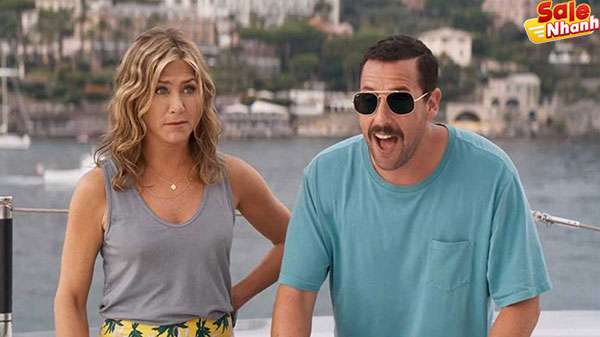 Standing between being suspected and being watched, the couple decide to find out for themselves the truth about the cannibal, but at the same time they discover a big conspiracy behind it.
Movie Blended (2014) – Vacation to die laughing
Fate brought single dad Jim Friedman and single mom Lauren Reynolds together with a troubled date that made them never want to see each other again.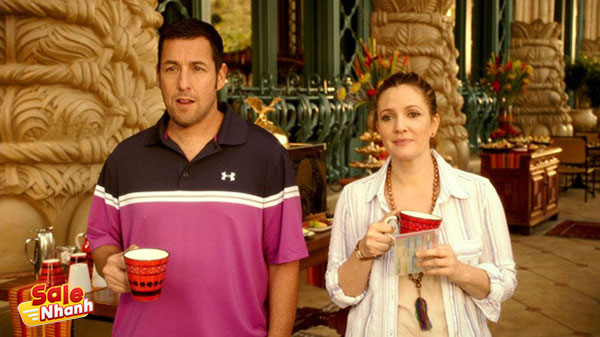 But they were forced to see each other from time to time, especially during a vacation in Africa, both families used an underground ticket, so they both shared a room. After a week of attachment, the rifts almost turned to goodwill, Jim and Lauren also began to develop feelings for each other.
Movie That's My Boy (2012) – Dear Son
The Concubine is a 2012 American satirical black comedy film directed by Sean Anders. With the participation of famous actors such as Adam Sandler, Andy Samberg, Leighton Meester, James Caan, Susan Sarandon.
The content of the film revolves around the father and son Donny and Todd. Donny (Adam Sandler), who is a person with a gift of humor and the ability to speak in the form of "God-given".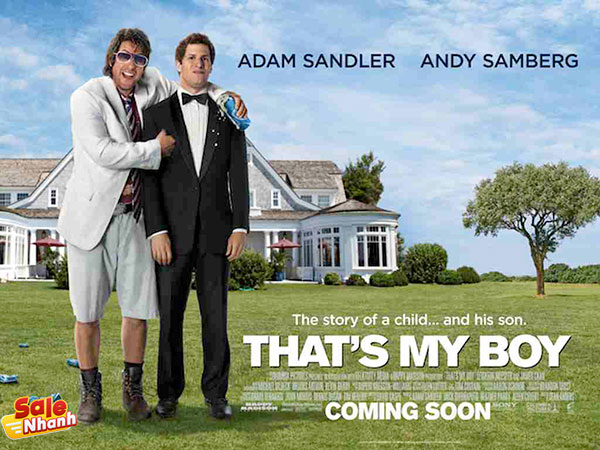 So, right from the 7th grade, he got a girl pregnant and gave birth to a son named Todd (Andy Samberg), from which he raised his son alone until his birthday. Todd's 18th.
Movie The Longest Yard (2005) – Prison team
The home football team is an American comedy about the stories in the sports field. The film was provided in 2005 by director Peter Segal and provided by Jack Giarraputo.
With the participation of famous actors such as James Cromwell, Nelly, William Fichtner and some professional athletes before and now such as Terry Crews, Michael Irvin, Brian Bosworth, Bill Romanowski, ….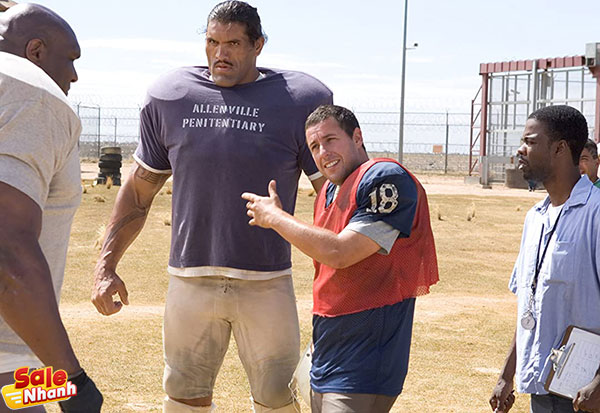 In the film, Paul Crewe (played by Adam Sandler) is a former NFL Quarterback who has been accused of shaving spots, although that has never been confirmed. One night, he gets drunk at a party and fun in his girlfriend Lena's Bentley (Courteney Cox), gets chased by the police and crashes her car. As a result, he was sentenced to 18 months in prison.
Movie I Now Pronounce You Chuck And Larry (2007) – Same-sex marriage
This is one of the good movies on the acting path of Adam Sandler. The film was released in 2007 directed by Dennis Dugan and distributed by Adam. With the participation of famous actors such as Adam, Kevin James, Jessica Biel, Ving Rhames, Steve Buscemi, Dan Aykroyd, …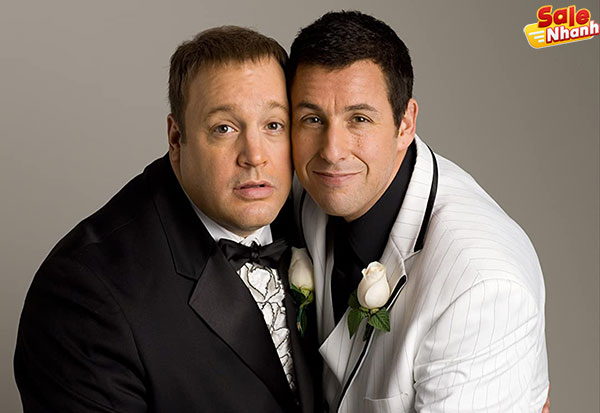 The content of the film tells the story of two boys, Chuck and Larry, two New York City firefighters who pretend to be a gay couple to ensure that one of their children can be taken care of.
Movie Reign Over Me (2007) – Only one word of love remains
Reign Over Me marked Adam's return to the psychological genre in 2007.
In this movie, he plays Charlie Fireman in a random meeting with his college friend Alan Johnson (Don Cheadle). Alan with most of the good things needed in life: a good job, a nice and gentle wife and lovely children.
However, he still feels lonely because he doesn't know who to share his burdens with. Charlie Fireman (Adam) is the opposite, he used to be with everything until the terrible accident on 9/11 took his happiness from his hands.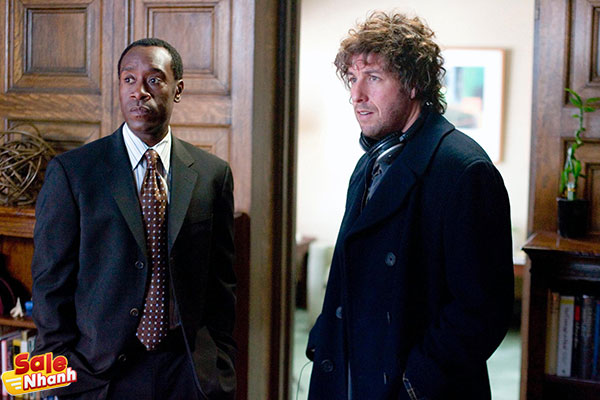 He closed the door of happiness and his emotions and lived a carefree life like when he was a student, not daring to face harsh reality.
Phim Happy Gilmore (1996)
Happy Gilmore (played by Adam Sandler) is a professional hockey player who is swept away. To pay his grandmother's debt, he is forced to apply his hockey skills to the sport of golf aristocrats to receive a huge amount of money.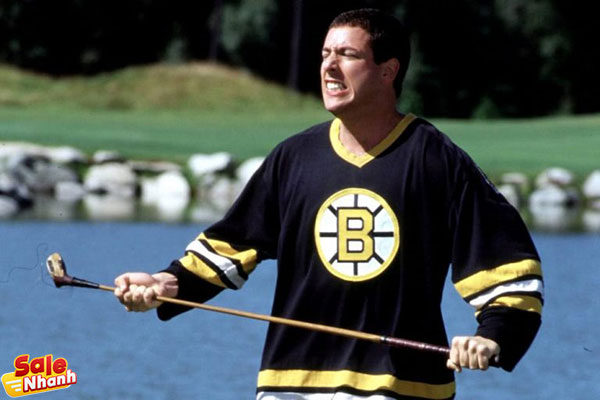 Happy Gilmore became a thorn in the eye of McGavin, who was ready to use all his tricks to win, since he became famous in the professional golf world. Underrated, but his role in "Happy Gilmore" is sure to be one of Adam Sandler's best movies.
Movie The Wedding Singer (1998) – Wedding Singer
The Wedding Singer 1998 is a comedy film by Adam Sandler. The film is a romantic love story but somewhat witty about the guy who specializes in wedding singer Robbie Hart. He is trying to save his ex Julia from the good guy Glenn – her fiancé.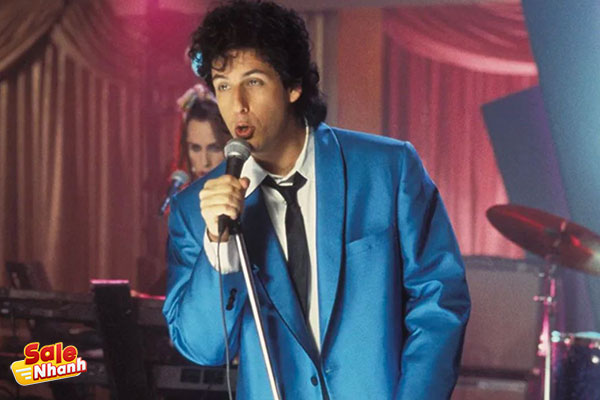 Set in the 80s of the last century, "The Wedding Singer" is Adam's chance to deliver something more popular than hearty laughs to audiences. And yes, Adam seized that ideal opportunity, he did it brilliantly, step by step to achieve his current career.
Movie Mr. Deeds (2002) – Honest guy
Mr. Deeds (2002) is Adam Sandler's critically acclaimed comedy. The film was released in 2002 directed by Steven Brill, written by Tim Herlihy. With the participation of cult actors such as Adam Sandler, Winona Ryder, Peter Gallagher.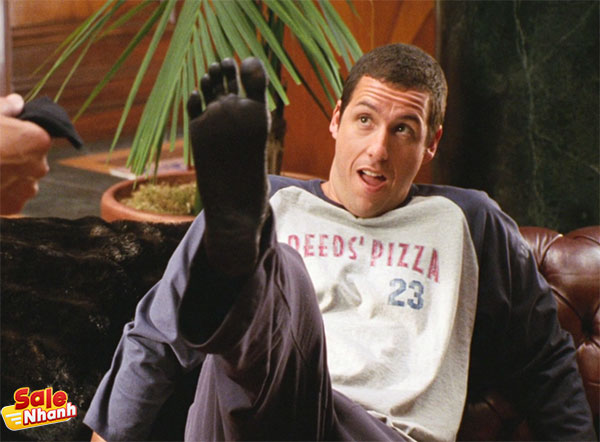 In the film, Adam Sandler plays Longfellow, the grandson of Preston Blake, a small-town pizzeria owner who also writes greeting cards inheriting a billion-dollar empire from his late uncle. This is going to be Sandler's stomach-churning gripping movie.
Movie Punch Drunk Love (2002) – Drunk Love
Paul Thomas Anderson, director of Boogie Nights and Magnolia, had a hunch that Adam Sandler was a more perfect actor than people thought he was. And that's why Adam appeared in the famous director's movie Punch- Drunk Love.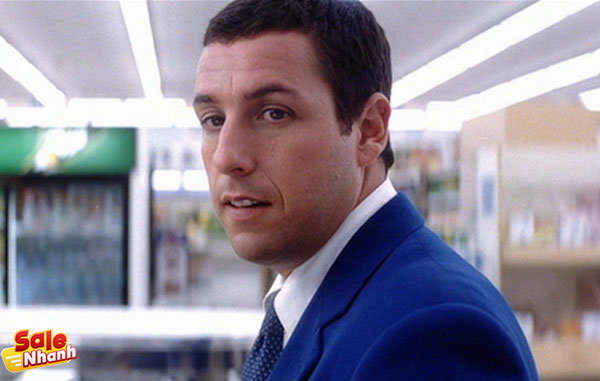 Punch-Drunk Love 2002 opens up a romantic relationship with the competition of Barry Egan – an introverted businessman looking for a mate by phone service, and of course he always fails. His life seemed to change completely after meeting the lover of his dreams.
Still a humorous and witty acting, but Adam has expressed the inner ideal character more widely in the movie Punch – Drunk Love. That's also the reason why he won the prestigious Golden Globe Award for this movie.
Adam Sandler's Voiceover Series: Mystic Hotel
Probably doesn't need much introduction, this is the world's best-selling animated series to the present time.
Review Salenhanh will arrange the movies in the order of release for your convenience!
Hotel Transylvania 1 (2012)
The film revolves around the story of Dracula (voiced by Adam Sandler) wishing a 118th birthday business for his daughter Mavis.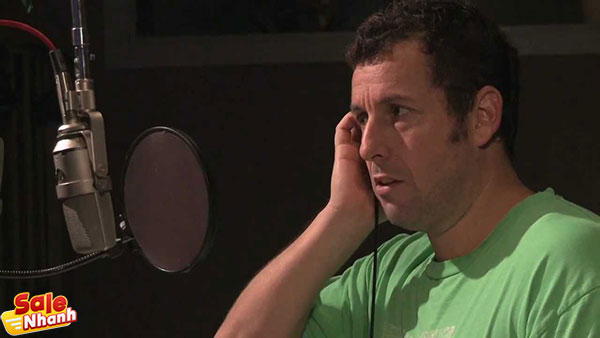 However, all plans were suddenly ruined when bringing a guy to the same hotel – where only monsters were happening, suddenly that guy fell in love with Mavis. Usually when it comes to ghostly characters, you feel scary, but rest assured when enjoying this movie the demonic world develops into lovable and extremely funny.
Hotel Transylvania 2 (2015)
Returning to the big screen after the success of part 1, in this part the film will continue the story: after absorbing the son-in-law from the human world, King Dracula has relaxed the hotel's policy to welcome hello all mankind.
No need to worry about his beloved daughter anymore, he turned to worry about his grandson when he grew up without any signs of vampires.
Hotel Transylvania: Puppy (2017) – Side Story
After the success of the first and second part, the studio continues to give the audience a "great food" with this extra-story short film. The content of the film is about the trouble that happened at the Transylvania Hotel when Dennis received a pet with a giant size and named it Puppy.
Hotel Transylvania 3 (2018)
The film was released to the audience not long ago in July 2018. This will be a luxurious party for the Dracula family. Too tired to have work going on for 365 days. Now he decided to enlighten his hundred-year-old father who had never stepped foot from the village's bamboo ramparts
Jonathan-Mavis and his wife created a rather daring vacation plan: Rent a luxury yacht to travel, leaving most people with a vacation worth a lifetime.
Above is a summary of the best Adam Sandler movies , Hollywood's top comedians by Salenhanh in the good movie review column . Updated and updated to the latest, thank you, wish you a happy movie watching!