Delicious cooking movies are one of the great sources of inspiration for those who love to cook or want to become a great chef who can conquer the whole world through food.
Or simply you are bored with your cooking job, don't worry, the following movies that Salenhanh would like to introduce to you will quickly help you regain your spirit and fall in love with cooking. baking, his housewife over.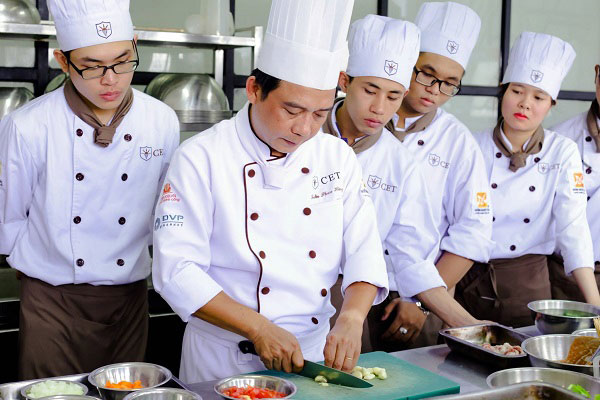 Top best cooking movies today
Good cooking movies: Julie & Julia (2009)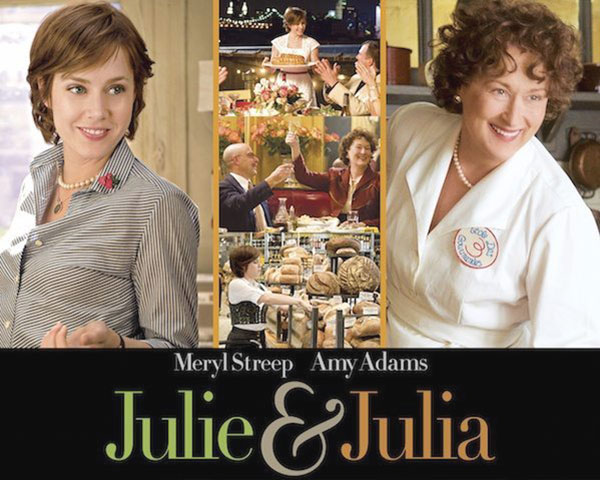 Julie & Julia (2009) is a film about two women in two different eras who pursue and find their own values, how to assert themselves in the eyes of others, spend self respect and happiness. In the end, the solution for both of them was to find the French cooking method, one of the intangible cultural heritages recognized by Unesco. Julia is a book writer and by chance what Julia writes down is what Julie reads 50 years later.
The content sounds simple, but the layout of the film, although revolving around two different worlds, has a close connection as well as the cast can understand the expressions and details in the story. and gives viewers the same emotions as the characters in the process of finding their own value even at the present time. Although Julia Child always appears in the movie with a cheerful and confident image and 50 years later as Julie Powell with the complete opposite image when sad and disgusted with everything, they always yearn for a faith to move forward and assert yourself in everyone's eyes
Good cooking movie: Ratatouille (2007) – Chef Mouse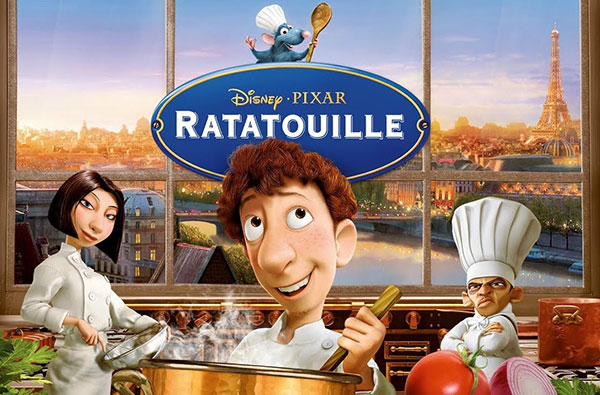 Ratatouille is one of the animated films that has created a great attraction and inspired many people around the world. The content of the film revolves around a mouse named Remy who always has a great love for food and wants to stay in Paris to fulfill his biggest dream in life: To become a chef. However, he is just a mouse who always carries with him society's prejudices about dirty, smelly and unhygienic, not only that, his family and friends also consider this to be one of the craziest things to do. by Remy.
Fortunately, on this difficult and thorny road, Remy met Linguini – the son of chef Gusteau. A person who also shares the same hobby of cooking but is shy and has poor cooking skills at an extremely famous restaurant. And then the two became a perfect match to create the best dishes of the diners and the extremely fastidious food reviewer whose every decision could bring the restaurant down.
Best Cooking Movie: No Reservations (2007) No Reservations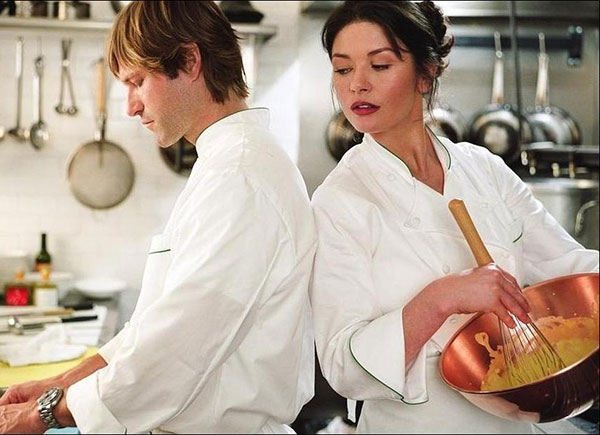 Master chef Kate Armstrong lives her life like she runs her kitchen at a trendy Manhattan diner. Although she is a talented person, it is also because of her talent that she is always difficult to people around, follows a rut and gradually loses her enthusiasm and is always worried that she will be betrayed by others. overcome. However, things have gradually changed since Nich appeared with passion and enthusiasm that gradually conquered Kate and gave her confidence in her enthusiasm to touch the quintessence of cuisine together.
Good cooking movie: Cook up a storm (2017) – Decisive battle for the real god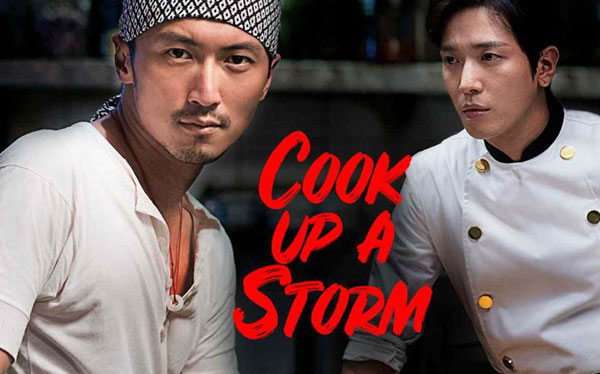 The movie is about Cao Thien Tu, a character who has a hobby of cooking and great skills that are endowed to become one of the kitchen gods, but ironically Thien Tu's father does not want to follow the path of a chef. even appeared cold to his hobby.
Fortunately, Cao Thien Tu found a mentor to help him realize his biggest dream in life, Hong That, and help him live his passion. But then the incident happened again, his restaurant was dismantled and had to move to another place. During this time, Paul Ahn, a foreign wrongdoer, came to challenge Cao Thien Tu and then joined together in a real battle with Cao Thien Tu's father. This is one of those great movies that if you are a cook, you must watch it.
Good cooking movies: Osen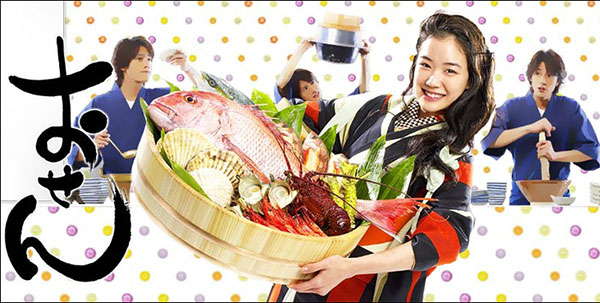 A funny comedy about Japanese cuisine, considered as one of the movies worth watching for those who love cooking and want to explore the cuisine of the land of the rising sun. The film is about the main character, a girl named Handa Sen, who is a restaurant owner who is having problems with the fact that the traditional values ​​of restaurants are gradually being forgotten and people are gradually paying attention to the food industry. modern but gradually forgetting the core of traditional cuisine.
However, with her perseverance and determination, Handa Sen still pursues her traditional restaurant development path, with enthusiasm and love in dishes with traditional flavors. Handa Sen has gradually conquered and helped people have a correct view of the value and identity of the country's cuisine, further expanding the identity of the nation.
Good cooking movie: Chef (2014) – Chef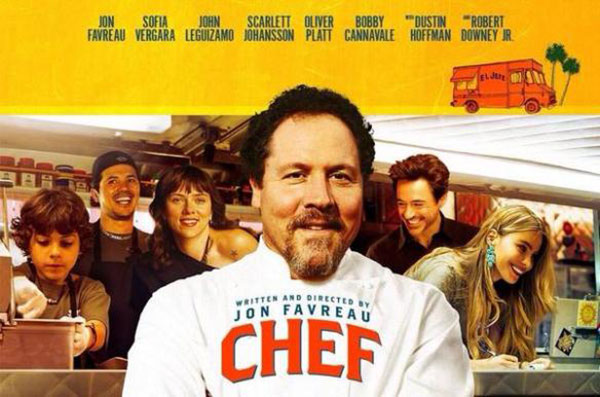 Chef is a 2014 American comedy-drama film written, co-produced, directed, and starring Jon Favreau. in the film he plays a chef named Carl Casper and, after an argument with a food critic, quits his job at a popular restaurant in Los Angeles in search of something new in Miami, operating a food truck with his wife and young son. He stood up, started his own business and built his own reputation, giving customers satisfaction as a proof of his ability even if only on a mobile truck, not in a truck. luxury restaurant.
The film received a lot of praise when accounting for more than 87% of the reviews and good reviews about the film giving viewers the meaning of simple dishes that come from everyday life but are prepared with all ingredients. set of feelings and thoughts of the cook. Carl Casper also had to go through a lot of ups and downs and events before finding his passion and being recognized from empty hands.
Good cooking movie: Dinner Rush (2000) Dinner in a hurry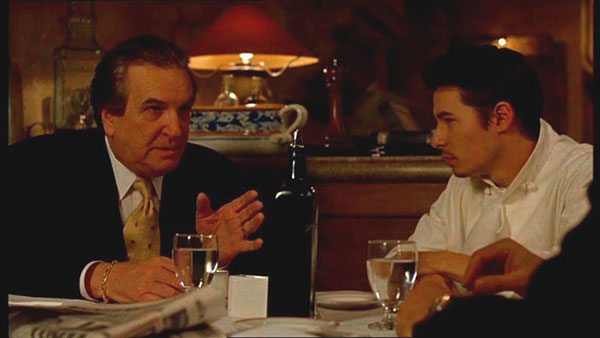 Movies involving Italians or the Mafia (or, indeed, both) often have food in the lead role, as metaphors for life, death, love, family — or all of it. things above. And that was the case in Dinner Rush.
Anyone who works in a restaurant knows that anything can go wrong at one point or another — especially during the evening shift of a popular New York City restaurant. And that's exactly what Dinner Rush was up to.
At a trendy Tribeca restaurant, all of New York life can be found. Restaurant owner Shady Louis struggles with police and robbers, while his son and chef, Udo, must find a way to please the most demanding critics in order to make a name for himself and his family. his NYC restaurant. Overcome the biggest pressures in life to achieve unexpected success.
With the help of a witty script and a well-acted cast, Dinner Rush is one of those great movies, especially for those who are passionate about food.
Great Cooking Movie: The Hundred-Foot Journey (2014)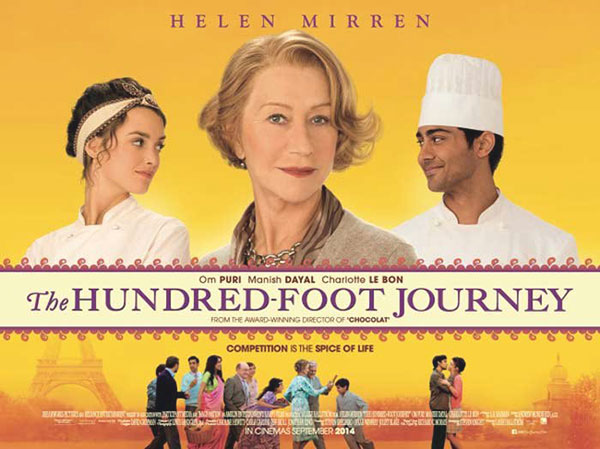 Helen Mirren earned a Golden Globe nomination for her role as Madame Mallory in The Hundred-Foot Journey. The film is about a family from Munbai to Europe and then to the South of France. Hassan's family (Manish Dayal) including his father, siblings and grandchildren decided to open a traditional food shop that includes traditional dishes from India. But then everything is threatened by a famous French restaurant and rated Machelin star. One of the ratings for delicious restaurants that any restaurant owner feels proud and glorious about them. The restaurant is managed by Madame Mallory and she is also a powerful chef here.
Whatever happens has come, after a chance meeting, the two sides became enemies when many conflicts occurred and how they resolved it, please watch the movie immediately to experience it. The suggestion is that the film is beautiful in every scene, the male and female characters are very beautiful and especially the dishes cooked and decorated are also very eye-catching that you will definitely love this noble cooking job. .
Best Food Film: Always Be My Maybe (2019)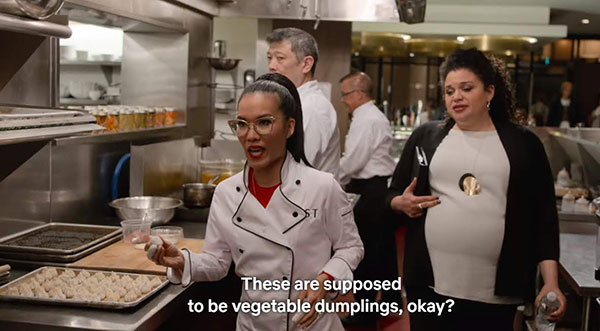 An interesting detail for Vietnamese audiences is that the heroine's family is set in a Vietnamese family settled in the US, with a daughter who loves to cook and is always absent from her parents at dinner. Sasha (Ali Wong) and Marcus (Randall Park) are childhood best friends who grew apart after a one-night stand at a young age. In their thirties, the couple is leading a wildly different life, with Sasha, a successful celebrity chef but abandoned by her fiancé, and Marcus still living at home and performing in the same local band but rather shy and lacks ambition to be able to develop further.
After an unexpected reunion, they find the remaining frost quickly melts and they return to their old ways. But can they turn a friendship into something more? You can guess the answer to that.
The movie "Always be my maybe" has a beautiful development and ending, although completely different from the movies introduced above, it is undeniable that Always Be My Maybe (2019) is also a great movie for those who is passionate about cooking and also loves gentle romance.
Good food cartoon: Chef Soma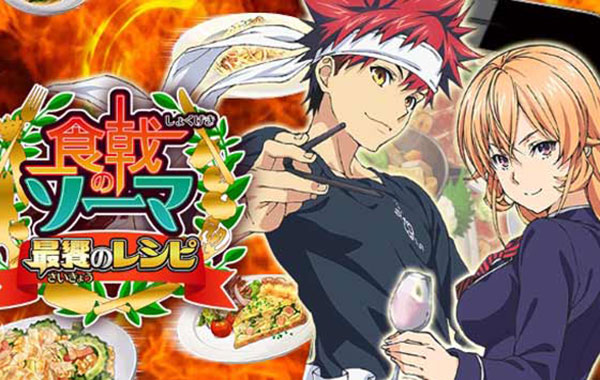 The film is about Soma, an interesting chef in a popular restaurant but possessing a strong passion for cooking and always wanting to improve herself so that she can surpass her father and be recognized by him. Become a great chef.
It sounds pretty normal, but when you know he lost to his dad 489 times, he kept trying and didn't give up. Each failure makes Soma more confident to become one of the best chefs after constant efforts and training.
Salenhanh – Product review blog
Address: 115 Nguyen Van Qua, Tan Hung Thuan Ward, District 12, Ho Chi Minh City
Website: https://salenhanh.com/en
Mail: Salenhanh.com@gmail.com
#salenhanh #Reviewsalenhanh