Lee Dong-wook recently appeared in a new Korean drama. Titled T ale of the Nine Tailed, his performance has satisfied the thirst of fans craving his action on the small screen since Strangers from Hell (2019) and guest star on Search: WWW (2019) episode 7.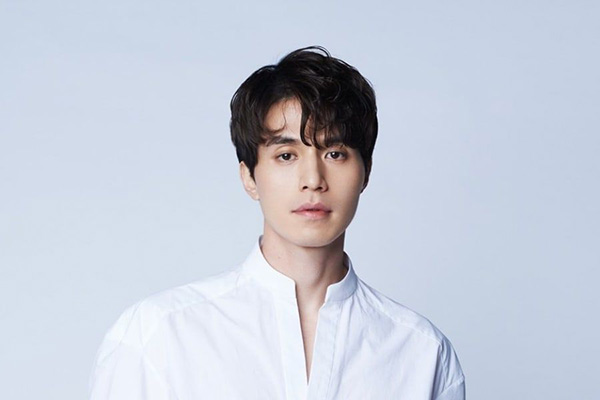 He started acting in Korean dramas since 1999 and is known for his many lead roles in Korean movies and TV series. In total, there have been 25 series, five feature films and one Korean FTV in Lee Dong-wook's nearly 20 years of work in the film industry.
Let 's take a look at the Top best Lee Dong-wook movies with Salenha that you must watch
Top 7 best movies of Lee Dong-wook
Movie Lee Dong-wook: My Girl (2005)
My Girl is not Lee Dong-wook's first debut as an actor. This Scorpio guy made his first appearance in 1999 in the TV series School 2. However, his name is becoming more and more known and has a large fan base after his role in the series My Girl.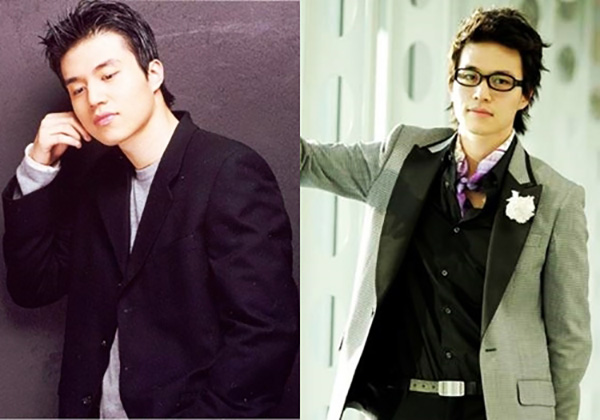 Because of the popularity of this Korean drama, Dong-wook has become a hit Korean star. His name also entered the ranks of famous Korean actors at that time.
My Girl tells the story of Joo Yoo-rin (Lee Da-hae), a foreign language interpreter who is also good at tricking people into paying off his father's debt. One day, Yoo-rin meets Seol Gong-chan (Lee Dong-wook) the heir to a hotel and the man who was assigned by his grandfather to find his missing grandson. In order to fulfill the wish of his seriously ill grandfather, Gong Chan hires Yoo Ri to act as his missing cousin and from here everything turns complicated but equally interesting between the two cousins. this reluctance
Movie Lee Dong-wook: Scent of a Woman (2011)
Similar to his role in My Girl, in the Korean TV series Scent of a Woman, the actor returns to play a power figure of a large corporation. Lee Dong-wook plays Kang Ji-wook, the son of the president of the Line Tour company.
It is said that Ji-wook later met a girl named Lee Yeon-jae (Kim Sun-a) who was diagnosed with a serious illness and whose life would be short-lived. As time passes, Yoon-jae and Ji-wook fall in love.
Unfortunately, their love encounters many obstacles, one of which is Ji-wook's father's disapproval. Thanks to Dong-wook's total acting in this drama, he won two awards "Top 10 Stars" and "Top Excellence Award" at the 2011 SBS Drama Awards.
Movie Lee Dong-wook: Hotel King (2014)
After competing with Lee Da-hae in My Girl, Lee Dong-wook returned to acting with the 36-year-old actress in Hotel King. Thanks to Dong-wook's appearance in this scandalous drama, he excellently entered two nominations for "Top Excellence Award" at the 2014 APAN Star Awards and the MBC Drama Awards. 2014.
Dong-wook plays Cha Jae-wan, a hotel manager. Hotel King tells the story of the romance between Ah Mo-ne (Lee Da-hae), the heiress trying to save her father's legacy, Hotel Ciel, the only seven-star hotel in Korea, and Hotel management is Mo-ne's great enemy.
Movie Guardian: Goblin (2016)
The Korean drama, also known as Goblin, is a very popular drama and has succeeded in stirring up the audience's affection for him. In fact, Goblin is coming in at number three as the highest rated drama series, below Mr. Sunshine (2018) and A World of Married Couple (2020).
In this series, Dong-wook plays a god of death, aka a killer. This role is one of the phenomenal roles that this 1981-born actor has received.
Thanks to his solid performance in this drama, he won the "Best Supporting Actor" award at the 2017 Annual DramaFever Awards. He was also nominated for the "Top Excellence Award" at 2017 Korea. Drama Awards. The Indonesian soap opera is said to have adapted it as Guardian Angel (2017).
5. Lee Dong-wook: Life (2018) Movie
In Life, Lee Dong-wook returns to play a doctor. Before Life, there were three dramas that put him in this role, namely Bride of Hanoi (2005), The Fugitive of Joseon (2013) and Bubble Gum (2015).
In the movie Life, Dong-wook plays Ye Jin-woo, a doctor at Sangkook University Hospital's emergency medical center. The drama tells the story of the power struggle in the hospital between Ye Jin-woo and Koo Seung-hyo (Cha Seung-woo).
It can be said that Dong-wook has successfully portrayed the character Ye Jin-woo, a kind, warm and gallant person. Although he did not bring home the trophy, his name was nominated for "K-Star Award" and "Top Excellence Award, Actor in a Miniseries" at the 6th APAN Star Awards 2018.
Movie Lee Dong-wook: Touch Your Heart (2019)
The Korean drama Touch Your Heart is adapted from a web novel that tells the story of a lawyer who hires a secretary. Turns out, this secretary is an actress who has just been involved in a big scandal.
In this movie, Dong-wook is once again paired with Yoo In-na after co-starring in Goblin. Yoo In-na plays a top actress named Oh Yeon-seo, who is involved in a scandal. Meanwhile, Lee Dong-wook plays an arrogant and cold young lawyer named Kwon Jun-reok.
Movie Lee Dong-wook: Tale of the Nine Tailed (2020)
Among the movies on this list, Tale of the Nine Tailed is Lee Dong-wook's refreshing Korean drama. This article was also written while the drama was airing in episodes 1 and 2.
Thanks to his presence, the ratings for the first episode also beat two other dramas airing at the same time, Private Lives and Do Do Sol La La Sol. The first episode of Tale of the Nine Tailed achieved the highest rating, 5.8%, and was watched by 1.5 million viewers. The second episode fell 0.3% but still led the way compared to other dramas.
In Tale of the Nine Tails, Dong-wook plays a mysterious nine-tailed fox, aka gumiho, named Lee Yeon. One day, Yeon decided to settle down in the city. He is hunted by a female producer named Nam Ji-a (Jo Bo-ah), who makes a TV show about urban mythology. This movie is still going on and you can watch it at 20:30 every Wednesday and Thursday at Viu.
Above are the seven best Korean dramas as well as the latest Lee Dong-wook Korean dramas that are currently airing. So, out of the seven Korean dramas by Lee Dong-wook above, which one is your favorite? Please leave a comment for Salenhanh movie review to know!