Printers for students are gradually becoming one of the very practical needs in the context that the printing of documents to serve learning, reporting and testing is increasing day by day. Many students choose to print documents at photocopier shops in front of the school, but the cost of printing is often quite high, even after only 1 year of study, the printing price can exceed the cost of printing. of a printer.
In addition, I also went to school and I understand that these photocopy shops are very crowded and take a lot of time to wait, especially in the final months of the term. Therefore, choosing a cheap printer for students is considered as one of the great choices to save time and money.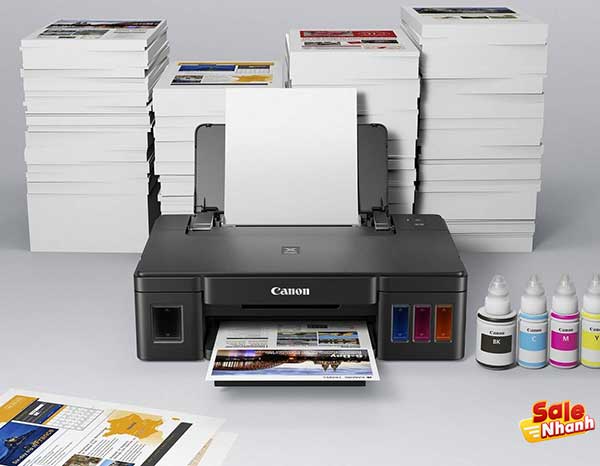 If you are also looking for a cheap printing device, suitable for students, here are the recommendations that Top Salenhanh recommends for you.
Cheap printer Canon G2010
With a selling price of only about 3 million VND, Canon G2010 printer is the perfect choice for students to be able to print documents for learning. The machine has a print speed of 8.8 ipm with a print resolution of up to 4800 x 1200 dpi and comes with a paper tray that holds 100 sheets, you can rest assured when choosing Canon G2010 products.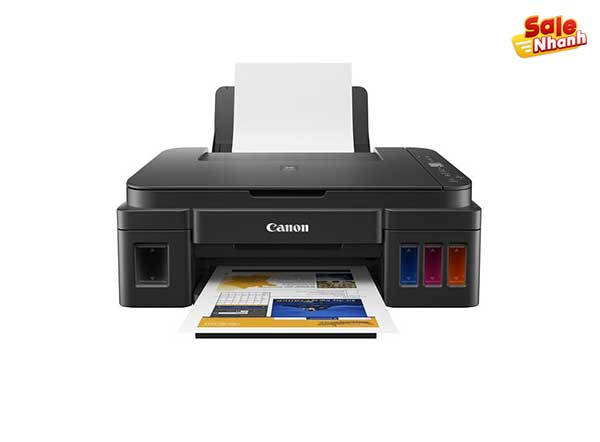 In addition, the cost of ink is also quite cheap thanks to the refillable ink tank, now on the market you can also choose compatible ink product lines to minimize your printing costs. . Really genuine ink will be the most effective, but because you are students, it is understandable that minimizing printing costs should be on top.
Epson L120 . Printer
With a compact design, Epson L120 brings convenience in document printing, fast and cost-effective, suitable for students and small and medium business owners. The Epson L120 delivers faster print speeds of up to 8.5 ipm for black and white photos and 4.5ipm for color prints.
This printer is equipped with a special tube inside to ensure even and sharp ink flow for each print. Epson offers a product warranty of up to 2 years or 20,000 prints, whichever comes first, for the maximum value of your printer and you won't have to worry about printer maintenance.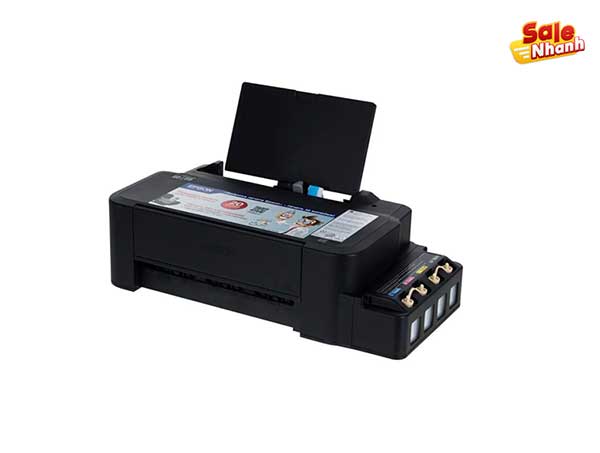 In general, I highly appreciate Epson's color prints, the print quality is really good, clear, meeting the printing needs for both study and work environments.
Canon PIXMA MP287 . Printer
The Canon PIXMA MP287 printer is a versatile printer product that can perform many different functions. In addition to printing, the machine can also be used for photocopying and scanning.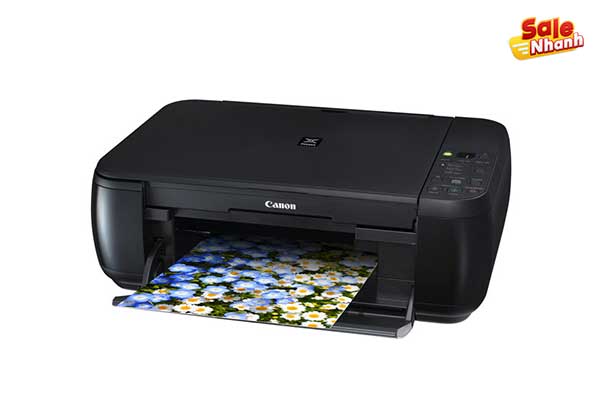 Canon PIXMA MP287 equipped with this hybrid ink can print on A4 paper at a speed of 8.4 ipm for true-to-life and vivid colors, this is one of the printers chosen by many students in the field. Design and photography classes are chosen thanks to very sharp print quality and low printing costs.
Cheap printer Brother DCP T300
This printer can print at a speed of up to 27 ppm and a resolution of 1200 x 6000 dpi that can be used for multiple functions such as printing, copying and scanning documents. Not only that, this printer is also equipped with a zoom function of up to 25-400% along with the ability to print in color on many different types of paper, from envelopes, index cards, A4, A5, A6, B5, kingch, exe, LTR, LGL to photo.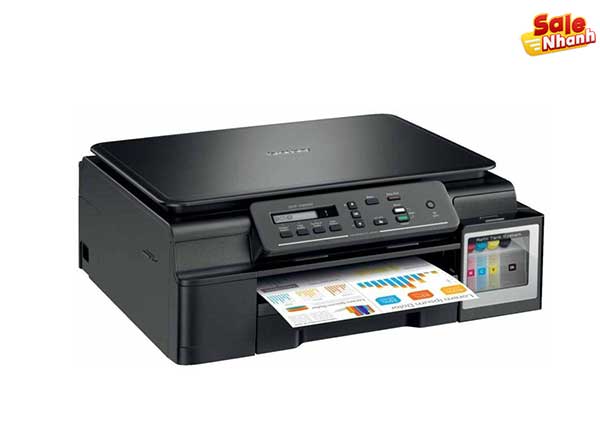 HP DeskJet Ink Advantage 2135 . Printer
The HP DeskJet Ink Advantage 2135 is an entry-level printer that retails for less than $2 million, perfect for personal use at home. This printer can be used to print, scan and copy with easy controls.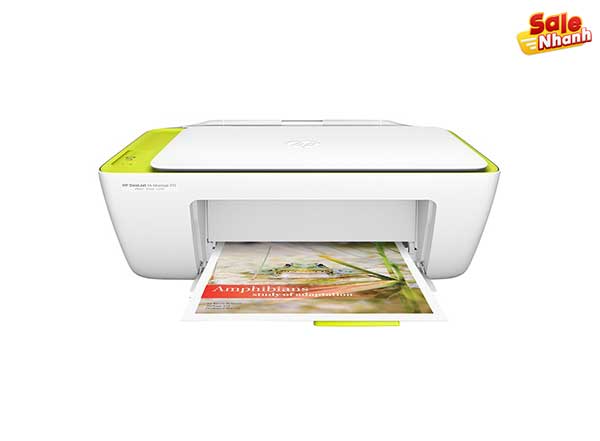 In addition to documents, the HP DeskJet Ink Advantage 2135 can also be used to print photos with very good quality. Meanwhile, the print speed it provides is 7.5 ppm (black) and 5.5 ppm (color) to meet most of the printing needs of students.
HP DeskJet 2676 cheap printer
HP DeskJet 2676 cheap printer is probably the name that many students choose and appreciate because this printer supports many different types of paper, from envelopes, brochures, A4, to photo. Additionally, this printer can print in color or black and white at speeds up to 20 ppm, so you can print 25 sheets quickly.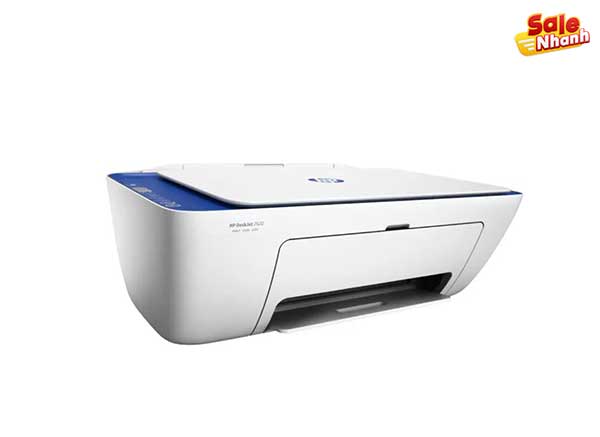 Not only that, this printer can also be used to copy sheets of paper with a resolution of 600 x 300 dpi, as well as scans with a resolution of more than 1200 x 1200 dpi with contact image sensor technology. equipped with wireless technology. Wow, you can take it anywhere without cables.
Canon G3010 cheap printer
The Canon G3010 is designed for high volume printing with low maintenance costs. This Canon G3010 printer offers a number of benefits, including ISO (A4) print speeds: up to 8.8 ipm black / 5.0ipm color, high speed USB 2.0 and 150 – 1500 print volumes page (recommended).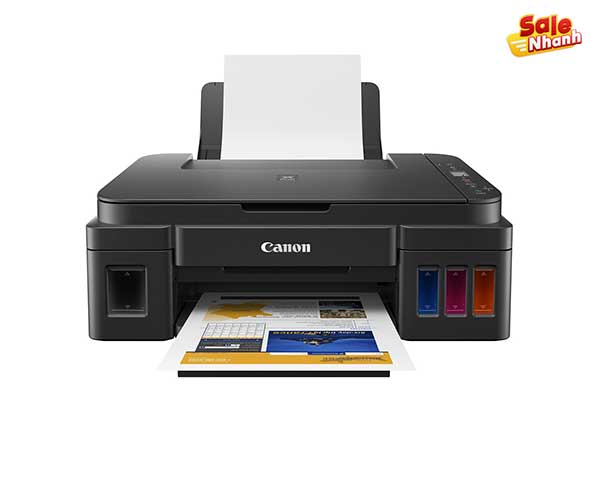 Meanwhile, some of the features it brings include an integrated ink tank system that creates a compact printer body and makes it easy for the user to see the remaining ink, a design of a spill-proof cap, a wireless connection. one-touch direct wire, and support borderless printing.
Epson L3110 cheap printer
Epson EcoTank L3110 is Epson's economic and multifunctional printing solution for business. This printer comes with a built-in ink tank that allows spill-free, error-free refills with individual bottles with special nozzles, helping to reduce costs and increase print productivity.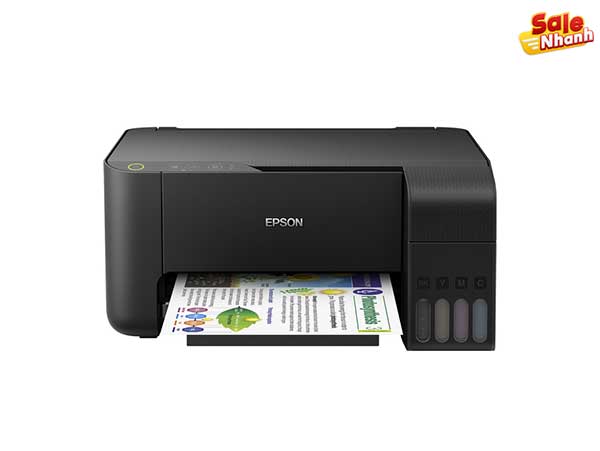 Another feature that the Epson EcoTank L3110 offers is borderless 4R printing and extreme productivity with 7,500 color pages and 4,500 black and white pages. The design is also compact and sleek, where a new container design is incorporated into the printer to allow for a small footprint.
HP DeskJet 2132 All in One Printer
Although this time printer can't print too much per minute, can only be 6 sheets of color and 7.5 sheets if black and white, this printer is still suitable for student use. Because, this printer can be used for copying and scanning, even though the body is quite small to carry.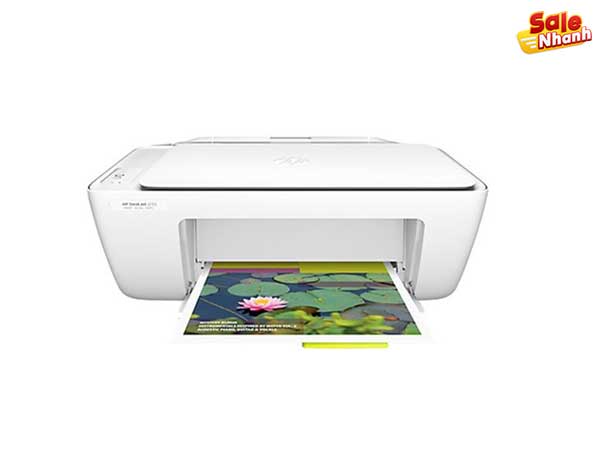 Another advantage of this printer is that you can get the All-In-One Printer feature that helps when you want to print via email and even high resolution web pages, so you don't have to struggle just on PC.
Printer Brother DCP-T310
Sold for two million, the Brother DCP-T310 offers an economical print, scan, and copy package. This printer can be trusted for low-quality printing with extremely high yields of 6500 pages (black ink) / 5000 pages (color ink). With its multifunctional features, the Brother DCP-T310 is suitable for both homes and small businesses with large print volumes.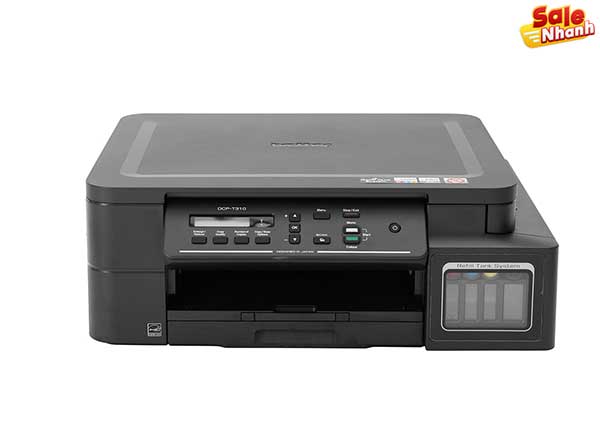 This printer is said to have a document printing speed of up to 12/6ipm. For greater efficiency, a variety of printing options are possible with a paper tray that can hold up to 150 sheets of paper and can be adjusted for different paper sizes, as well as the addition of a single-slot manual for different types of paper.
Specially designed to minimize the risk of spills and leaks, the Brother DCP-T310 ink refill system is equipped with a transparent lid so ink levels can be checked easily.
Salenhanh – Product review blog
Address: 115 Nguyen Van Qua, Tan Hung Thuan Ward, District 12, Ho Chi Minh City
Website: https://salenhanh.com/en
Mail: Salenhanh.com@gmail.com
#salenhanh #Reviewsalenhanh