Park Solomon or Lomon, is rising after starring in the TV series All of Us Are Dead (2022). His appearance as Lee Soo Hyuk in this drama, has attracted many viewers, especially teenage girls.
Starting in 2014, Lomon started her career as a model and then moved to film the same year. Lomon himself began his acting career by starring in two television series at the same time, although the roles he received were few. But his acting talent started to be noticed when Lomon starred in the web drama titled Sweet Revenge (2017).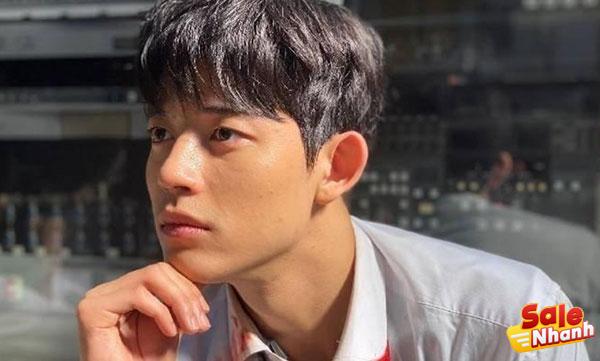 After that, Lomon began starring in several hit TV series, of course by playing various characters.
In addition to the two TV series above, there are actually several other TV series in which Lomon has starred. So this time Salenhanh.com will offer suggestions for the best movie ever starring Lomon. To find out the answer, you can read the article below of Salenhanh movie review.
All of Us Are Dead
Release year 2022
Genre Action , Horror
Monster Movie Production, JTBC Studios
Directed by: Lee Jae Gyo
Cast: Park Ji Hoo, Yoon Chan Young , Jo Yi Hyun , Park Solomon, Yoo In Soo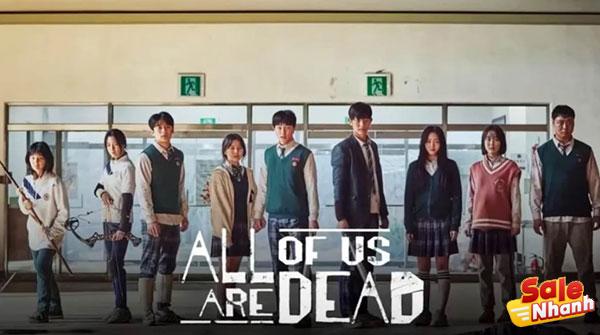 Since its initial release on January 28, 2022, All of Us Are Dead (2022) has instantly topped trending topics everywhere. This TV series ranks in the first place as the most popular TV series on Netflix. In fact, this series has been around for quite some time on Netflix's Top 10 list for several weeks, both in Asian and American countries.
In this drama, Lomon plays the role of Lee Su Hyeok, a student who was once known as a thug. Lee Su Hyeok, who has repented, has a crush on his class president Choi Nam Ra. In tense moments, the two created chemistry and romantic scenes that made the audience flutter.
This movie tells the story of the struggles of a group of high school students trying to save themselves from zombie attacks. Their struggle is not easy, as they have to fight their own friends and friends who are now zombies.
On the other hand, there is a strange phenomenon where some children who are bitten by zombies do not change, instead they become physically stronger.
Sweet Revenge
Release year: 2018
Genre: Coming of Age, Fantasy
Producer: Blue Panda Mediatainment, Hidden Sequence
Actors: Kim Hyang-gi, Lomon, Cha Eun-woo
Episodes: 11 episodes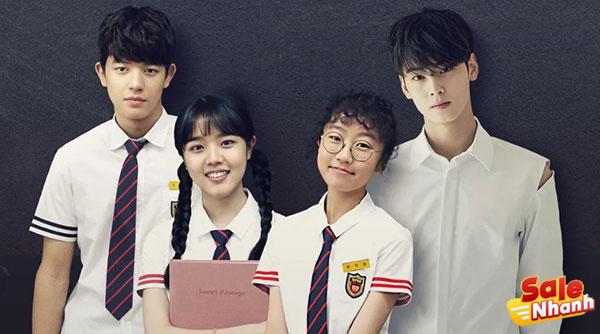 Before playing Lee Su Hyeok in All of Us Are Dead (2022), Lomon played a high school student in another drama.
Sweet Revenge (2018) is an 11-episode web drama in the fantasy genre. Co-starring Kim Hyang Gi and Cha Eun Woo, this drama tells the story of the sweet and mysterious lives of high school kids.
The story focuses on the life of a girl named Ho Goo Hee (Kim Hyang Gi), who has just entered high school. Behind her somewhat confusing love story, Goo Hee has a mysterious app called "Revenge Note".
The strange thing is that this application only appeared on his mobile phone, when Goo Hee felt annoyed and wanted to take revenge on someone.
In this drama, Lomon plays a male student named Jo Hoon, who is in the same class as Goo Hee. Jo Hoon is considered a very cool and cool person, but he always pays attention to Goo Hee secretly.
Unfortunately, Jo Hoon has to compete with other men, one of whom is a childhood friend of Goo Hee, a popular idol.
The Guardians
Release year: 2017
Genre: Action, Horror
Production: Showroom, Nano Chem Tech
Directed by: Son Hyung-suk, Park Seung-woo
Actors: Lee Si-young, Kim Young-kwang, Kim Tae-hoon, Kim Seul-gi, Key
Episodes: 32 episodes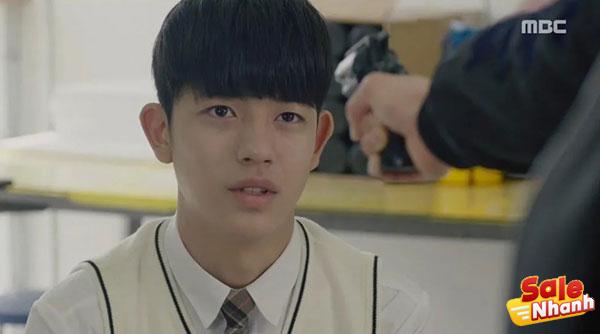 The Guardians (2017), also known as Lookout, is an action-thriller television series.
The drama aired by MBC with the participation of a series of famous beauties such as Lee Si Young, Kim Young Kwang to Key (SHINee). The drama tells the story of a former detective named Jo Soo Ji who wants to reveal various secrets from his past.
He works with trusted hackers, namely Kong Kyung Soo and Seo Bi Mi, to uncover the scandal of Chief Prosecutor Yoon Seung Ro. However, this mission almost failed, as their plan was successfully thwarted by Senior Prosecutor Jang Do Ha.
In the end, they have to race against time and face many conspiracies that can take their lives. Perhaps many people don't realize that Lomon is also in this movie as a supporting role. Lomon plays a student named Yoon Shi Wan, a psychotic teenager who becomes the ultimate villain in this drama.
Amazing, Lomon made many people shudder with his quality acting and extremely sharp and scary eyes.
The Doctors
Release year: 2016
Genre: Medical, Drama, Romance
Produce: Pan Entertainment
Director: Oh Choong-hwan
Actors: Kim Rae-won, Park Shin-hye, Yoon Kyun-sang, Lee Sung-kyung
Episodes: 20 episodes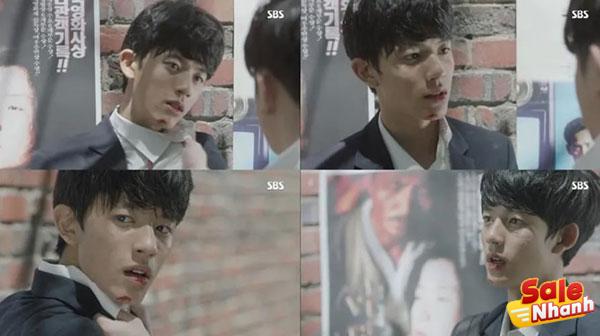 This drama seems to be familiar to K-Drama lovers, The Doctors (2016) is a popular TV series starring Park Shin Hye.
This scene went viral, one of which was when Park Shin Hye hit some naughty young girls. In addition to Park Shin Hye, this movie also stars famous names like Kim Rae Won and Lee Sung Kyung.
As the title suggests, this drama follows the life of a neurosurgeon named Yoo Hye Jung. Having had a tough and difficult childhood, this woman grew up to be a closed child and behaves like a hero. However, his tough personality changes when he meets biology teacher Hong Ji Hong in high school.
Many people don't realize that Lomon is also starring in this movie. He plays the younger version of Hong Ji Hong, who goes through a difficult and hard life.
After the accident happened to his parents, the boy Hong Ji Hong had to work hard from an early age. He is forced to live independently and find a way to survive in a cruel world.
Shopping King Louie
Release year: 2016
Genre: Romance, Comedy
Produce: MBC Drama Production
Directed by: Lee Sang-yeob
Actors: Seo In-guk, Nam Ji-hyun, Yoon Sang-hyun, Im Se-mi
Episodes: 16 episodes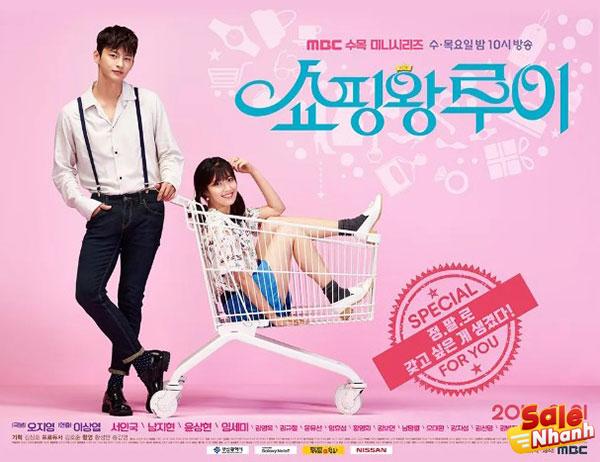 Who just realized that Lomon is one of the cast members of the popular TV series Shopping King Louie (2016)? Really those who realize this deserve to be called true Lomon fans, as the actor is only a flash in appearance.
In this film, Lomon plays a maid whose duration is no more than 10 seconds.
Even so, Shopping King Louie (2016) can be said to be one of the best achievements for him. It is not easy for Lomon to act in a TV series with a big enough budget and the participation of famous names.
Even this drama of MBC Drama Production became one of the most popular romantic dramas of 2016.
Bride of the Century
Release year: 2014
Genre: Comedy, Romance, Fantasy, Drama
Produce: Aura Media
Directed by: Yoon Sang-ho
Actors: Lee Hong-gi, Yang Jin-sung, Sung Hyuk
Episodes: 20 episodes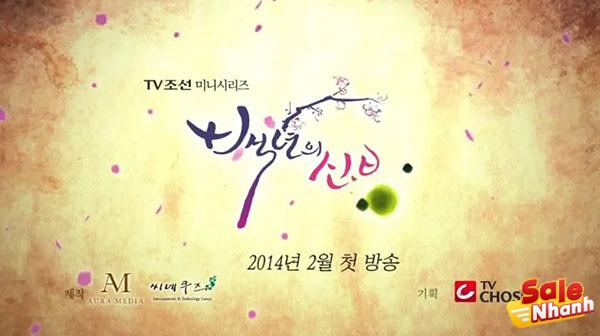 Bride of the Century (2014) is Lomon's television debut in the acting world. Starting her career as a supporting actor, Lomon played the teenage version of Choi Kang Joo.
In this drama, Choi Kang Joo is the first child and heir to the Taeyang corporation, who is possessed by a curse. Every firstborn in this family will die and this has been the case for a long time.
The drama tells the story of Choi Kang Joo, who is betrothed to the daughter of a businessman named Jang Yi Kyung. But this woman didn't want to get married without love, so she asked Doo Rim, who looks a lot like her, to switch places.
Although in some dramas, he only plays supporting characters, it proves that Lomon is always trying to improve the quality of his acting. In addition, the actor born in 1999 is not afraid to challenge himself with many difficult characters.
Park Solomon (Lomon) has also starred in a Chinese drama titled Lookism (2019) and he's also been cast in the lead role, you know! Have you watched the TV series yet?
Salenhanh – Product review blog
Address: 115 Nguyen Van Qua, Tan Hung Thuan Ward, District 12, Ho Chi Minh City
Website: https://salenhanh.com
Mail: Salenhanh.com@gmail.com
#salenhanh #Reviewsalenhanh