In addition to his acting career, Kwak Dong-yeon is also a member of the group KKokkoma as one of the guitarists. The boy born in 1997 in Daejeon moved to Seoul alone at the age of 13 to fulfill his dream of becoming an artist. Kwak Dong-yeon turned out to be a graduate of the Seoul School of Performing Arts.
His acting career started when he starred in the TV series My Husband Got a Family in 2012. Thanks to his good performance in the film, he was awarded the Best Young Actor award in 2012.
Since playing in Love in the Moonlight, his name has started to be noticed. This is Kwak Dong-yeon's drama that popularized his name.
Vincenzo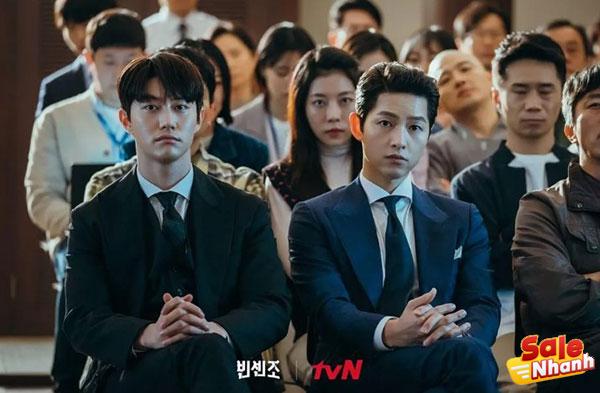 Release year 2021
Genres Crime , Dark Comedy , Drama
Produce: Film logo
Director: Kim Hee Won
Cast: Song Joong Ki , Jeon Yeo Bin Ok Taecyeon Kim Yeo Jin Kwak Dong Yeon
Vincenzo is about a character named Park Joo-Hyeong (Song Joong-ki), who was adopted by an Italian family when he was 8 years old.
While living in Italy, he joined a mafia group. He was later adopted by Don Fabio, head of the Cassano Family. After changing his name to Vincenzo Cassano, he became a lawyer.
Vincenzo works as a shipper or consultant for mafia groups. When the mafia war broke out, Vincenzo returned to Korea.
In his hometown, he works with a lawyer named Hong Cha-young (Jeon Yeo-bin). Vincenzo turns out to love lawyers. They eventually teamed up to fight the Babylonian Group.
In this movie, Kwak Dong-yeon plays Jang Han-seo. He is forced to become the leader of the Babylon Corporation and is controlled by Jang Jun-woo (Ok Taecyeon), his evil brother. Throughout the series, Han-seo often receives beatings from her brother, causing her psychological trauma.
It's Okay to Not Be Okay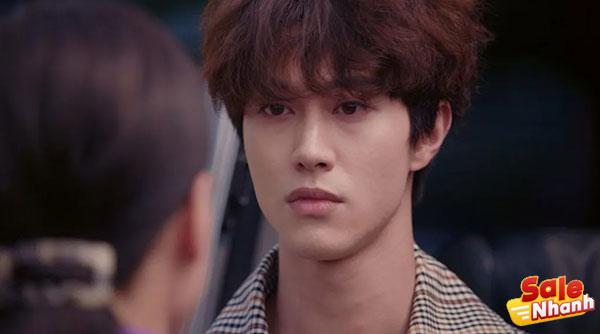 Release year: 2020
Genre: Romantic Comedy
Produce: Story TV & Gold Medal Winner
Directed by: Park Shin-woo
Starring: Seo Ye-ji, Kim Soo-hyun , Park Gyu-young, Oh Jung-se, Kwak Dong-yeon
Episodes: 16
It's Okay To Not Be Okay is a drama that tells the story of a character named Moon Gang-tae (Kim Soo Hyun). In addition to working as a nanny, she also takes care of her autistic brother. One day, Gang-tae meets Go Moon-young (Seo Ye-ji), a famous children's book writer.
From that meeting they finally became related. In the end, the two fell in love. Their relationship is colored by many conflicts and problems that eventually unravel the mystery of their past.
Kwak Dong-yeon is in this movie as a cameo only, but his role is challenging and interesting. He plays Kwon Ki-do, the son of an influential council member. Ki-do has an eccentric personality and is diagnosed with fanaticism.
Love in the Moonlight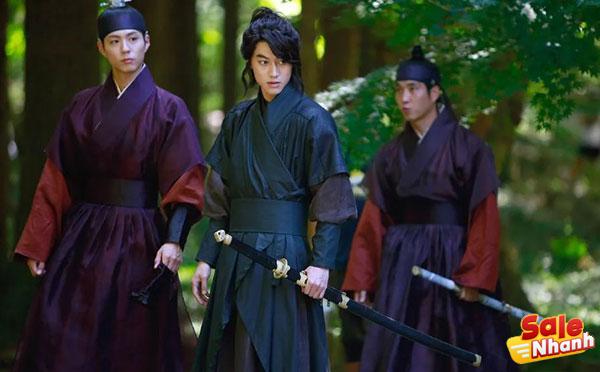 Release year: 2016
Genre: History, Romance-comedy, Coming of Age
Produce: KBS Media, Love in the Moonlight & SPC
Directed by: Kim Seong-yoon & Baek Sang-hoon
Starring: Park Bo-gum, Kwak Dong-yeon, Kim Yoo-jung, Chae Soo-bin, Jinyoung
Episode: 18 + 1 special
Love in the Moonlight is a sageuk drama that tells the story of a girl named Hong Ra-on (Kim Yoo-jung). She disguises herself as a man to protect herself and her family. Ra-on makes a living as a consultant for men who want to date. One of his duties is to write love letters.
Because of his job, he meets Lee Young or Crown Prince Hyo Myung (Park Bo-gum). Ra-on did not know that the man she met was a crown prince. Lee Young too, he doesn't know that Ra-on is a woman. When Ra-on became eunuch, the two fell in love.
Kwak Dong-yeon plays Kim Byung-yeon. He is a palace guard and childhood friend of Lee Young. Byung-yeon is the greatest swordsman of the Joseon era. He works to protect Lee Young.
My Strange Hero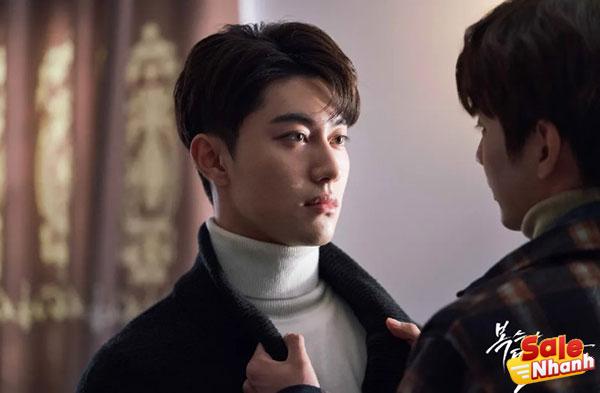 Release year 2018
Genre Comedy, Romance, Romantic Comedy
Aniplus , Super Moon Photo Production
Director Kim Yoon Young
Cast Yoo Seung Ho Jo Bo Ah Kwak Dong Yeon
In this movie, Kwak Dong-yeon plays a villain, but there's a reason why his character is like that. The film tells the story of a high school student named Kang Bok-soo (Yoo Seung-ho).
He is accused of conspiracy to murder Oh Se-ho (Kwak Dong-yeon). The accusations against him are reinforced by his own girlfriend Son Soo-jung (Jo Bo-ah). So Bok-soo was kicked out of his school.
9 years later Se-ho is appointed as the chairman of the board of trustees of Seolsong High School, where the three of them attend. Meanwhile, Soo-jung works as a teacher at the same school. Due to Bok-soo's actions, the three meet again at Seolsong High School. But Bok-soo's mission is to take revenge on Se-ho.
Never Twice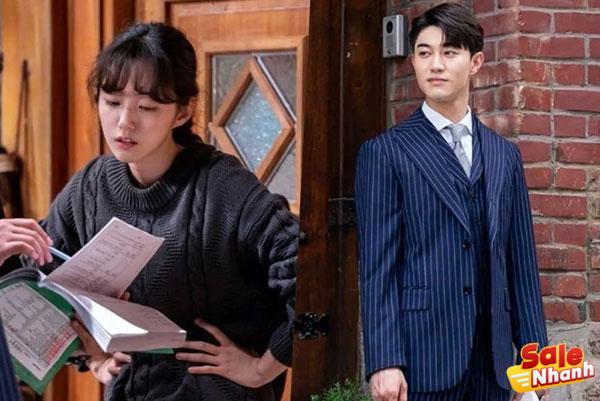 Release year: 2019
Genre: Comedy, Family & Drama
Produce: Pan Entertainment
Directed by: Choi Won-suk
Starring: Park Se-wan, Youn Yuh-jung, Kwak Dong-yeon, Oh Ji-ho, Park Ah-in, Ye Ji-won, Song Won-seok
Episodes: 72
The film tells the story of the guests of an inn called Paradise Inn located in the city of Seoul. The occupants of the room vary by age and gender.
The owner of the inn is Bok Mak-rye (Youn Yuh-jung). The person in room number 5 is Gam Poong-ki (Oh ​​Ji-ho). Attractive man with a sense of humour.
The person in room 6 is Bang Eun Ji (Ye Ji-won). She is a single beautiful face. His heart is honest and warm. Geum Bak-ha (Park Se-wan) is a resident of room No. 4. He comes from a small village by the sea. Bak-ha has a cheerful personality.
Na Hae-joon (Kwak Dong-yeon) is the heir to the Guseong Hotel, a five-star hotel located across from the Paradise Inn. Hae-joon is the grandson of the hotel owner and the head of the strategic planning department. The residents of this inn turned out to have a problem with the people staying at the Guseong Hotel.
My ID is Gangnam Beauty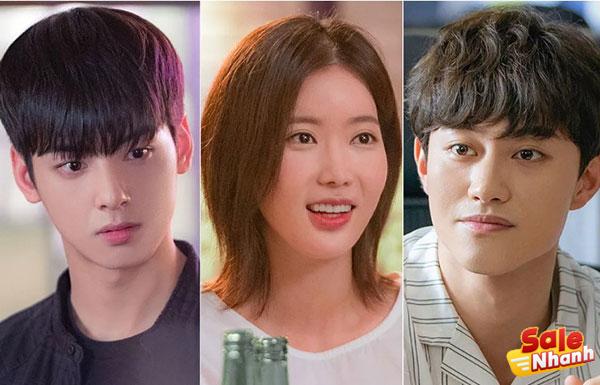 Release year 2018
Genre Comedy, Drama, Romance
Art and Culture Production
Director Choi Sung Bum
Cast Im Soo Hyang Cha Eun Woo Jo Woo Ri Kwak Dong Yeon
My ID is Gangnam Beauty is a drama that tells the story of a girl named Kang Mi-rae (Im Soo-hyang) who is bullied at school.
In order to live like other girls, she had plastic surgery when preparing to go to college. It turns out that on campus she meets a guy named Do Kyung-seok (Cha Eun-woo), who used to go to the same school as her.
Actually, Mi-rae has liked Kyung-seok for a long time, but she couldn't tell him because she had plastic surgery. It turned out that someone else liked Mi-rae. He is Yeon Woo-young (Kwak Dong-yeon), a teaching assistant at the school. The story becomes more complicated when Kyung-seok also falls in love with Mi-rae.
Monstrous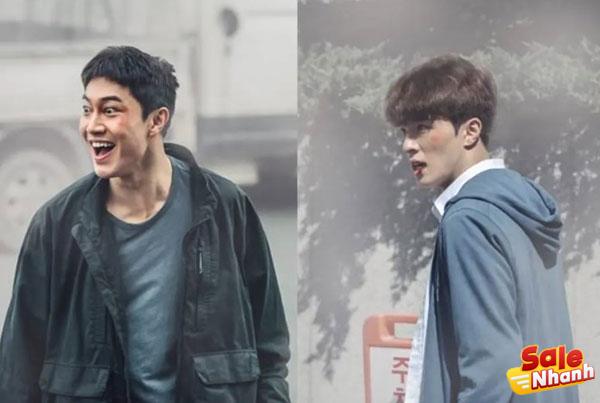 Release year 2022
Genres Mystery , Supernatural , Horror
Production of Climax Studio
Director Jang Kun Jae
Cast Koo Kyo Hwan Shin Hyun Bin Kwak Dong Yeon Nam Da Reum Park Ho San Kim Ji-Young
Monstrous tells the story of an archaeologist named Jung Ki-hoon (Goo Kyo Hwan) who is searching for supernatural phenomena. His life changes when there is an unexpected case. Now, he publishes magazines and runs a YouTube channel about strange things and supernatural beings.
Due to his ex-wife named Lee Soo-jin (Shin Hyun Bin), Ki-hoon travels to the Jinyang area to research Gwibul, a Buddha statue possessed by evil spirits. There, Ki-hoon encounters an extremely strange and scary phenomenon.
Meanwhile, the residents of the Jinyang area experienced a very strange phenomenon. Among those who experience this phenomenon is Han Seok-hee (Kim Ji-young), the head of the police department, Han Do-kyung (Nam Da-reum) son of Governor Kwon Jong-soo (Park Ho). -san), and Kwak Yong-san Joo (Kwak Dong-yeon) is a troublemaker.
Modern Farmer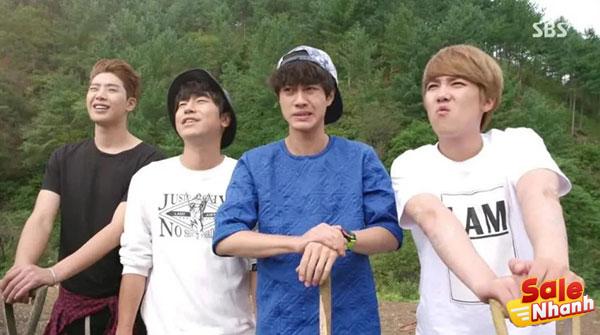 Release year: 2014
Genre: Comedy, Romance, Family
Manufacturing: –
Director: Oh Jin-suk
Pemeran: Lee Hong-gi, Lee Si-eon, Park Min-woo, Lee Ha-nui, Kwak Dong-yeon
Episodes: 20
Modern Farmer is a romantic comedy movie. The film tells the story of a rock band that decides to move to a village. There, they farm on land owned by their grandmother Lee Min-ki (Lee Hong-gi). When he arrives at his grandmother's village, he discovers that the head of the village is his first love, Kang Yoon-hee (Lee Ha-nui).
Han Gi-joon (Kwak Dong-yeon) is the drummer of a rock band. Lee min-ki formed this rock band with Han Gi-joon. The two are entangled in a love triangle.
My Husband Got a Family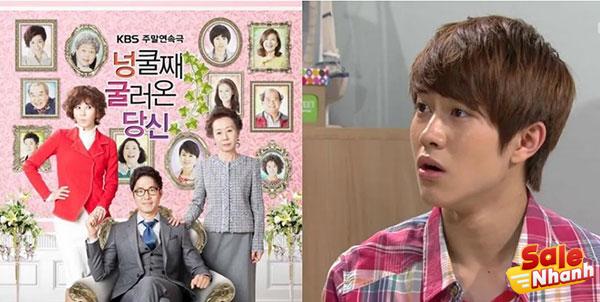 Release year: 2012
Genre: Comedy, Romance, Family
Produce: Logo Film
Directed by: Kim Hyung-suk
Cast: Kim Nam-joo, Youn Yuh-jung, Yoo Jun-sang, Kwak Dong-yeon
Episodes: 58
Cha Yoon-hee (Kim Nam-joo) is a successful TV series producer/director. She is married to an orphan doctor named Terry Kang (Yoo Jun-sang).
This is the dream of a woman with a career, getting a husband without having to stay in-law. But suddenly her marital happiness was destroyed when her husband found his biological parents.
Worse still, his parents are next door neighbors who fight with him every day. In addition, he has three brothers-in-law and many aunts.
While Kwak Dong-yeon in this movie plays Bang Jang-goon. He is the son of Bang Jung-bae (Kim Sang-ho). Jang-goon is a diligent but unintelligent high school student. Although he is not smart, he is liked by many women.
Radio Romance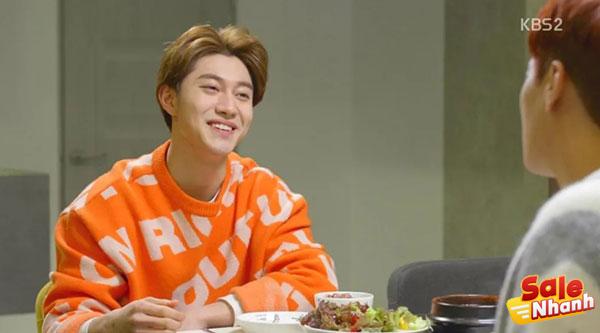 Release year: 2018
Genre: Romance
Production: Urban Works Media & Plusis Media
Directed by: Kim Shin-il
Actors: Kim So-hyun, Yoon Doo-joon, Yura, Yoon Park, Kwang Dong-yeon
Episodes: 16
Song Geu-rim (Kim So-hyun) is a radio show writer. He's not very good at writing, but Geu-rim is passionate and full of initiative. That's why he's still hired as an assistant writer.
He became a radio writer because his mother was blind so the only radio he could do entertainment with her mother. When his radio show is about to be cancelled, Geu-rim manages to strike up a conversation with Ji Su-ho (Yoon Doo-joon), a top actor. Su-ho is used to working with scripts.
In this movie, Kwak Dong-yeon plays the role of Jason. He is a psychiatrist, as well as Su-ho's friend and personal doctor. Instead of telling him to take medicine, Jason tries to help Su-ho deal with his depression by discussing it. Jason's surprise is that he works for President Nam, Su-ho's mother.
Those are the 10 Kwak Dong-yeon dramas that made him famous. Although in the above list of dramas, he is not always the main character, but thanks to his acting, he has become famous. For example his acting in It's Okay to Not Be Okay.
Although it was only a cameo, his acting was excellent. His acting prowess has also helped him successfully get nominated in several awards, such as the 2019 MBC Drama Awards and at the 7th APAN Star Awards.
Salenhanh – Product review blog
Address: 115 Nguyen Van Qua, Tan Hung Thuan Ward, District 12, Ho Chi Minh City
Website: https://salenhanh.com
Mail: Salenhanh.com@gmail.com
#salenhanh #Reviewsalenhanh